New game releases: Sakura Gamer, and Kunoichi Rush
Hentai Reviews

>

News

>

New game releases: Sakura Gamer, and Kunoichi Rush
MONTREAL – October 19, 2017 – This week's round up of fresh new games has the 18+ gaming platform excited to announce the debut of its latest high quality downloadable, and visual novel gaming experiences. The new titles, available immediately, include Sakura Gamer, alongside SuperHippo's lewd vengeance thriller Kunoichi Rush.
Sakura Gamer
Nutaku's new downloadable title Sakura Gamer, developed by Winged Clouds studios, features charming dialogue, high quality art and hentai scenes, and alternative paths and endings sure to keep players engaged. Players follow the antisocial Nekohime as she is dragged into the world of video game development by a hot combo of friends and nemeses. Throwing self-doubt to the wind, can Nekohime develop a hit game and fall in love in the process?
"If you like visual novels with lots of content, this is a great game for you. Sakura Gamer has appealing artwork and intriguing build up to the adult scenes in this cheeky story that offers non-stop lesbian action."
-@NutakuCyrax, Production Manager
Price: $10 (Currently available for 10% discount during launch week)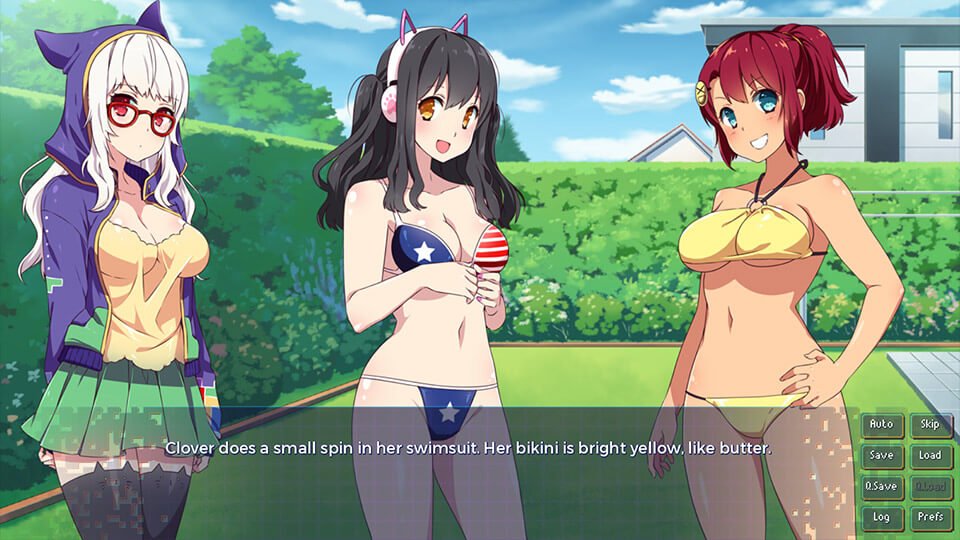 Kunoichi Rush
In the world of Zaar, the Demon Cult steals the Magical Orb from the Kunoichi clan, murdering the head of the clan, and fleeing back to their lair. Following the protagonist, Lily, players set off to retake the Magical Orb and take vengeance! Travel through various parts of the continent while fighting the forces of the Cult along the way. Can you reclaim the Magical Orb and avenge your family?
"Kunoichi Rush's charm is that there's no attack in this intuitive, fast paced platformer. The pursuit of the Magical Orb in this strange world is every speed runner's dream. Get ready for some kinky scenes that will have you wondering what you got yourself into."
-@NutakuCyrax, Production Manager
$10 (Currently available for $7 during launch week)
Games available here – click to download
About Nutaku
Nutaku.net is an online gaming portal featuring 18+ games from around the world. Created in 2014, the site debuted by distributing Japanese browser games and now includes a vibrant community, weekly contests, and seasonal game deals. Boasting over 25 million visitors per month, Nutaku is the largest English website in the world dedicated to 18+ games. In addition, Nutaku recently launched Kimochi Red Light, a non-profit crowdfunding platform exclusively dedicated to 18+ games where developers get to keep 100% of the campaign money raised outside of payment processing fees.