Written by Flamecaster, edited by Otaku Apologist
The adventures of Ryuko Matoi become interactive in the upcoming Kill la Kill video game developed by APLUS.
Studio Trigger was created by Hiroyuki Imaishi and Masahiko Ohtsuka after the pair left GAINAX, and are known for producing a lot of wacky, over-the-top action shows. Trigger's first break-out hit was Kill la Kill, an erotic action show that gave them something of a perverted stamp. The idea for Kill la Kill was sparked by a pun between the Japanese pronunciation of the words fashion (fasshon) and fascism (fashizumu), with more puns to follow later down the line. The series oozes inspiration from Imaishi's previous work. There's humorous social commentary on topics like maturity. Imaishi's style of storytelling escalates the action and the stakes as the plot progressively kicks from overdrive to hyperdrive.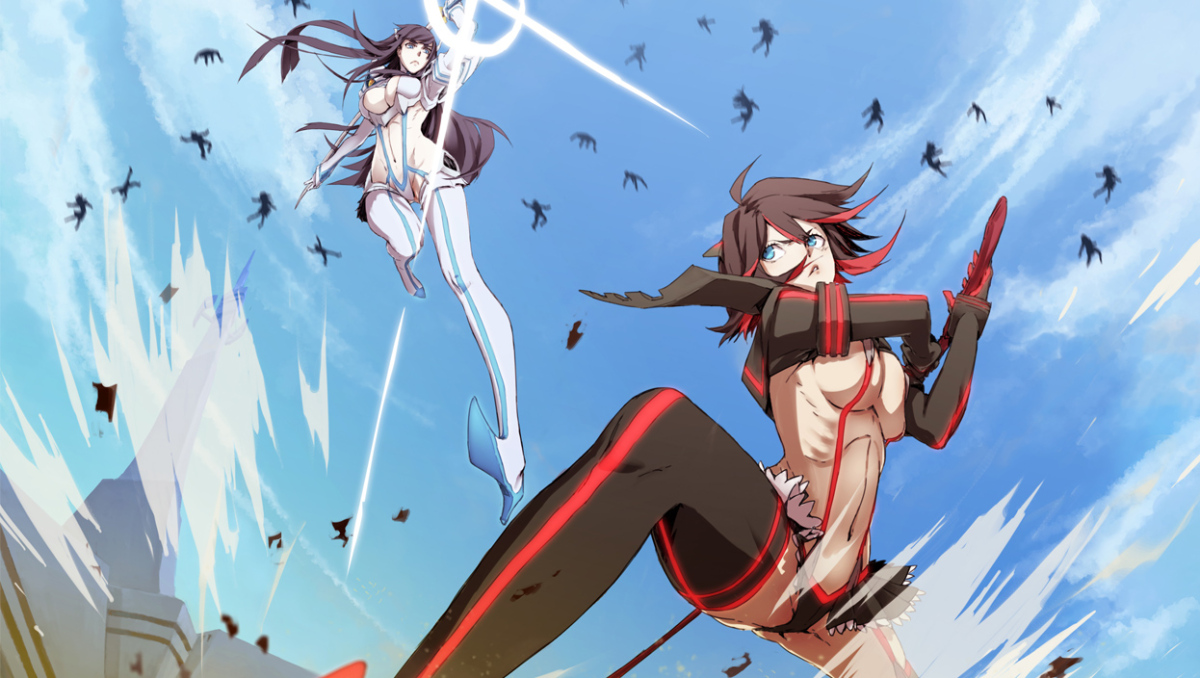 Kill la Kill is an artistically diverse show with layers of ideas and themes expanding in every direction — thanks to which it garnered a huge fanbase. At its core, though, is a straightforward revenge plot, in which young Ryuko Matoi chases after her father's killer. To help enact her revenge, she employs the aid of Senketsu, a sentient sailor suit that grants her exponential power and skimpy armor, effectively making her the lewdest magical girl on mainstream television.
Fans of the series have pleaded for a tie-in video game for quite a while, and their prayers have finally been answered. Studio Trigger has announced a collaboration with Arc System Works, slated to bring to life the first action game based on the anime.
However, while Arc System Works is acting as a front man, they will only handle the publishing of the game, with development being done by APLUS. APLUS is a smaller company, responsible for the development of multiple tie-in games, mainly for handhelds. Their previous works include River City: Tokyo Rumble and its remake for the 3DS, A.W.: Phoenix Festa for Vita, and Little Witch Academia: Chamber of Time for PC and PS4.
Not many details followed the game's reveal. We know that it will be an action title for one to two players, with the release scheduled for sometime next year. More information will follow during this year's Anime Expo, between July 5th to 8th in Los Angeles, California. The Arc System Works booth on the event will feature guest appearances from Kill la Kill character designer Sushio and creative officer Hiromi Wakabayashi.
Before you go, destroy your boner with faptastic Kill la Kill art>