Nekopara EXTRA GAME and OVA Release Dates Announced
Hentai Reviews

>

News

>

Nekopara EXTRA GAME and OVA Release Dates Announced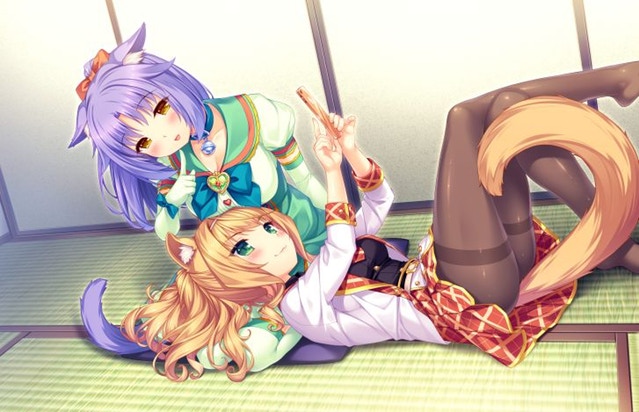 Written by Flamecaster, edited by Otaku Apologist
"NEKOPARA Extra" is a prequel to the NEKOPARA series and revolves around Chocola and Vanilla when they are first brought to the Minaduki household. There are definitely some interesting things to note referenced in the series such as Coconut and her growth spurt that has her overtake Azuki's height in short time.
To everyone outside the loop, here's a quick and dirty Wikipedia recap: Nekopara (Japanese: ネコぱら) is a series of erotic visual novel video games developed by Neko Works and published by Sekai Project. The first game in the series, Nekopara Vol. 1, was released on December 30, 2014. The series is set in a world where humans live alongside catgirls, known as "Nekos", and are able to keep them as pets.
An all-ages anime OVA adaptation was released on Steam in December 2017; it became one of the top earners in Steam in December 2017.
There are some interesting surprises in NEKOPARA Extra from what can be seen in the interaction with Kashou, Chocola and Vanilla, Coconut and Azuki, Cinnamon and Maple and of course Kashou and Shigure. It's fun to think about these events being mentioned in the later games and to see it all there in the prequel.
Next up, we have information on the "NEKOPARA Extra OVA". This was the last stretch goal in the Kickstarter campaign and we've been informed that animation work has mostly been completed. As always, NEKO WORKs has generously shared some behind the scenes assets for everyone to enjoy.
Both the NEKOPARA Extra game and OVA will be available on July 27, 2018 to backers and on Steam as well. Just a refresher but all backers at the $15 tier and above will receive Steam keys for both the NEKOPARA Extra game and OVA. This is but a small token of NEKO WORKs's appreciation of all their fans around the world and they hope that everyone will enjoy this new story in the NEKOPARA universe.