Hentai Visual Novel Review: Forest Fortress
Hentai Reviews

>

Reviews

>

Hentai Visual Novel Review: Forest Fortress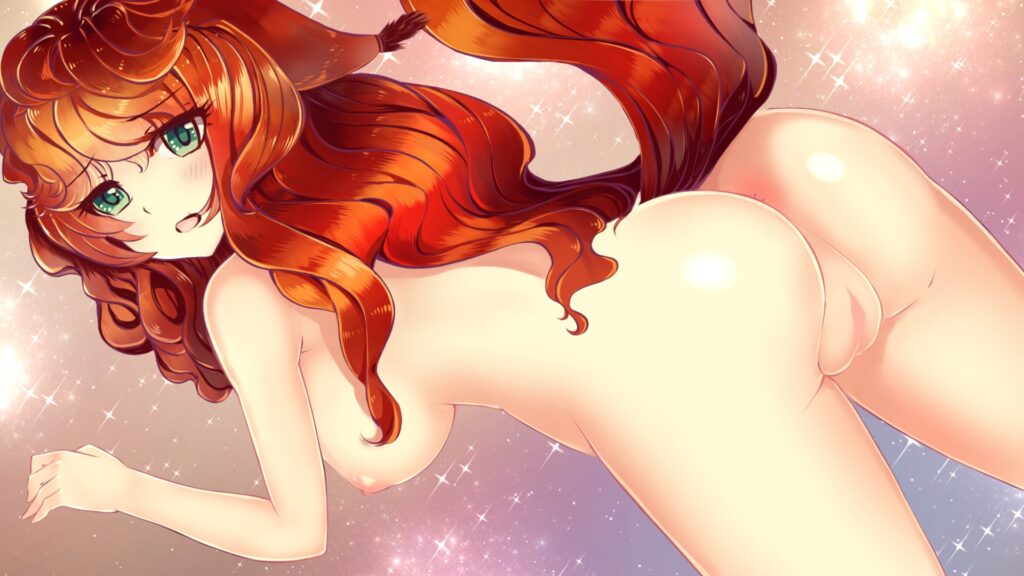 Written by jin0uga, edited by Otaku Apologist

Forest Fortress, a hentai visual novel developed and published by Flaming Firefly. Released in April 4th, 2018. Download on Nutaku's digital store for $15.00. Download on Erogames for $7.00. Available for Windows PC. Contains uncensored genitals, fully animated characters and animated sex scenes.
Choose to follow the righteous path, or fall to the corruption. In this original fantasy world, nothing is what it seems.
We have reviewed another game from this developer. Read our review of Treasure of A Blizzard.
STORY
You play as Dale, a human male hailing from a village infected by "the corruption". Your goal is to search for a cure, while trying to find your missing brother who disappeared after venturing into the forest. Despite the danger of being corrupted yourself, you decide to enter the forest.
Your first encounter is with a beautiful girl who is one of the Squirrel folk, characterized by giant, bushy tails and animal ears. The two of you banter for some time, but as the sun sets and the disease begins seeping throughout the forest, the squirrel girl forces you to eat a sacred nut, which apparently prevents corruption from affecting you. Instead of dying a painful death, you merely fall unconscious.
As you slowly awaken from the dreamlike sleep, you vaguely recall a strange, green-skinned girl taking you into a cave. A dryad of the forest, Olly claims to have helped you after you collapsed. She seems to be unaware of the corruption despite the casualties sustained by your village and the Squirrel people. Things are not adding up, but you're determined to get to the bottom of things and cure your fellow villagers.
The story starts off strong, but the further I read, the more confusing it got. The writer can't seem to make up their mind on the story they want to tell. At the beginning, everything felt mysterious and other-worldly. We experience the forest through Dale's point of view. He was constantly on edge as he tried to find the answer to his village's plight. Olly plays a big part in creating a tense atmosphere. I struggled to trust her since something about the situation didn't sit right with me. I expected her to do something to progress the story in a sinister direction.
Later, Dale leaves Olly's cave and ends up encountering another Squirrel girl. Introducing herself as Lily, this overbearing woman brings him back to the Squirrel people's village, all for the sake of pranking her sister, Rika. If you recall, Rika saved Dale in the beginning.
Things get even more confusing. I only realised after my second playthrough that this feeling of dissonance comes from the game trying to connect disconnected subplots together. But the end result has strange pacing, unresolved questions, and plenty of wasted scenes.
For example, Lily tells Dale to participate in one of their traditions, where he has to entertain them by dancing with Rika under their holy tree. As you'd expect, Dale and Rika practice in preparation for the event. However, instead of following up with a scene of the dance, Lily sends them to take a bath together. The bath lasts until midnight. They completely miss the dance, making the build-up redundant.
The reason for this strange turn of events, was to create an intimate moment for Dale and Rika. But if you didn't select choices that favoured Rika earlier in the game, the scene ends on a less than satisfying note. Namely, you just get a CG of Rika in a towel, and that's about it. Instances like this occur throughout the game, it feels like the writer was trying to craft an epic, intertwining tale but falls short of it.
CHARACTERS
Dale is the main character, a regular village boy who trespasses the forest in search of a cure. He seems bland at first but his personality does shine through as the story progresses. Frankly, the stuff he says and does is idiotic, but for the most part, he was interesting enough to keep me going. He can be extremely crude and to the point, bordering on rudeness. I liked his interactions with Rika, but it's annoying how he refuses to trust her when he easily does the same for other characters.
Olly is the dryad who lives in the forest. She is genuine, if air-headed, and has a gentle demeanour. Her role in the story is strange one, because despite being one of the first characters Dale meets, her impact on the plot is almost non-existent.
Rika is full of spunk and has a sharp tongue to match her fiery personality. She constantly clashes with the main character, sniping at him or pointing out the absurd logic in his actions or words. I liked her the most since she never hesitates to put people in their place. Throughout the story, Rika cycles through either contempt for dryads, or annoyance towards Dale for his lack of common sense.
Lily is the princess of the Squirrel-people, and Rika's sister. She's a bundle of contradictions. Her personality is quite similar to Rika's, but she always goes overboard with her pranks and words. Though she is a good leader to her people, Lily is less than stellar as a sibling. Her overbearing nature also means she's good at getting what she wants even at the expanse of others.
ART
I love the art in Forest Fortress. It's not an exaggeration to say I can't get enough of it. From the lustrous shine of hair to the gorgeous curves of each girl, this level of quality is something all visual novels should aspire for. The art reminds me of everyone's favorite time-travelling visual novel Steins;Gate, developed by Nitroplus.
Dale is rarely shown in the CGs. Each female character has distinctive traits and outfits, making them easily recognizable. Rika steals the spotlight with her beautiful busy tail, Olly looks every part the mysterious dweller of the woods with the horns jutting from her head. Lily is the very portrait of a seductive vixen with mischievousness imbued in her smirk. They wear one outfit throughout the game.
The amount of detail in the art is noticeable from the moment you start the game. The character sprites and backgrounds are of equal quality with the CGs. Some prime examples are the tufts of fur visible in Rika and Lily's animal ears, and the individual feathers of Olly's skirt. The forest background is a definite favourite of mine, it looks like concept art plucked directly from an animation studio and evokes feelings of wonderment and subtle mystery.
The colour palette is made of chirpy colours. Everything has a nice shine, a faint sparkle that catches the eye but somehow not overtly annoying. Whoever coloured this deserves a raise because everything blends together seamlessly despite the noticeable colour differences for each set piece and character. The shadows are also not very noticeable, but serve well to highlight the swell of breasts, or the suppleness of each character's body.
SOUND EFFECTS AND VOICE ACTING (SFX)
Forest Fortress has no voice acting or sound effects. It makes up for the lackings in the audio department with enjoyable music. I would have liked at least some strategically placed sound effects to make things feel more immersive.
MUSIC
Each song sounds organic. The instruments made it feel like I was listening to a live orchestra. During tense moments you get an ominous song with a piano, violins, and an instrument that reminds of a marimba. The atmosphere is both spine chilling and sorrowful, enough to make me pause. I liked the song so much, I had to just pause to listen while the music washed all over me. The instruments overlap with one another, until the track reaches the climax before tapering off into a lonely piano tune. This song is definitely my favourite.
Humorous moments get an upbeat folk song filled with guitars and drums. It fits the fantasy setting as the main character mingles with other species, only to get toyed with. The very energetic tone comes from the rapid strumming of the guitar.
Regular moments, where characters just chat, have a bland passable song in the background with violins, guitars and drums. Compared to the rest of the songs, I found this track uninspired. It feels like something you'd listen to when you've got nothing else to do, like that odd filler episode in a long running show. It does have a mildly cheerful vibe, if you prefer that sort of music.
GAMEPLAY
Forest Fortress is a visual novel with multiple endings. Click the text box to 'turn' the page and advance the story. There are different choices to choose from presented throughout the game, which affect which girl's ending you unlock. There's tons of save slots to save your progress, helping you at backtracking your choices.
HENTAI
Unlike other visual novels, Forest Fortress uses live 2D animation to make sprites and hentai scenes feel more immersive. This means breasts and butts jiggling, which you can watch to your heart's content. Unfortunately, while seeing the movement of a dick diving in and out of a pussy is leaps better than a static image of the same thing, the lack of descriptions and sound effects hurt the experience.
If you're looking for something quick and easy to touch yourself to, Forest Fortress welcomes you with open arms. If you're looking for something more erotic, full of heated sex talk and descriptions of wet pussy, there's less of that here. Watching the squirrel girls' breasts jiggle as Dale pounds their pussies was more than satisfactory.
CONCLUSION
Forest Fortress is stellar fap fuel. The art is amazing, and the girls are fun. I enjoyed my time with this title. The story is a little convoluted, but not so much that it falls apart before you've busted your nut several times over. I highly recommend this game for fans of sexy animal girls.
You can download Forest Fortress at Nutaku. Download on Erogames.
Graphics

Gameplay

Story

Music

SFX

Hentai