Free Hentai Game: Fap CEO – Camgirl Business Simulator
Hentai Reviews

>

Reviews

>

Free Hentai Game: Fap CEO – Camgirl Business Simulator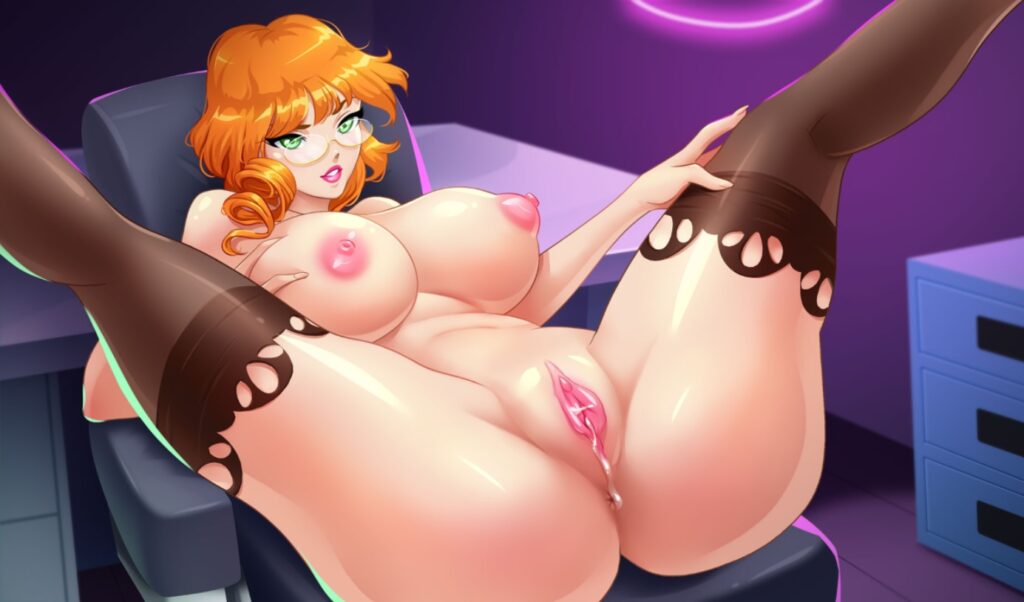 Written by Otaku Apologist
Fap CEO, free hentai business simulator idle clicker game published by Nutaku on their gaming portal on July 29th, 2018. Available for PC internet browsers (Firefox, Chrome, and Microsoft Edge fully supported). Windows, Mac and Linux operating systems supported. No voice acting. Uncensored genitals. Play this game for free.
Hire a room full of desperate poverty-stricken women for the sole purpose of manipulating hordes of sexually frustrated men to jizz money online. Become the best bottom-feeding camgirl company ever!
STORY
Your entire youth, you struggled to tie down a steady supply of pussy. Now older, pissed off, much less attractive and redpilled to hell, you are resolved to build your own adult content company. Your new mission in life is to enrich yourself on female oppression, and secure your access to desperate working-class sluts who are financially dependent upon your company. You will leverage your wealth to extort them into sex, whether they like it or not.
You hire a whore as your secretary, and get laid on your first day. After wiping your cock clean on her panties, you immediately feel bored with banging old, used meat. You start hiring barely legal schoolgirls who remind you of your ex-girlfriend. When dipping your dick into their tight holes no longer scratches your itch, you hire a babe from the street that looks just like your mother. Her saggy mommy titties keep your balls drained, for a while.
Reading through your applications one morning, you discover your favorite teacher from 10 years ago is looking for work. You remember she was fired after falling into depression during her divorce process. Now broken financially and emotionally, she's the single-mother of an angry teenaged child, she'll take any paying gig, no matter how degrading to her social status.
One by one, you fill the chairs of your office with self-loathing emotionally damaged women whose soul-sucking lives of poverty have made them regard their bodies as just another commodity to sell for a buck.
GRAPHICS
Fap CEO rocks the cutest 2D anime sprites in this side of town. The character designs are basic, but the coloring is attractive. The colors are very bright, almost pastelle. The art team used main colors, instead of mixed shades like "vomit green", and "piss yellow". Each girl has a different cup size, a distinct hairstyle, personable clothing, and varied skin color. You're never looking at babes that look like they came out of cloning tanks.
The background art features multiple jazzy offices. Each of these rooms looks beyond expensive, with artsy statues and large-ass windows. There's also beds, armchairs, and sex-related items that give these areas a sense of personality.
In their email correspondence with you, the girls have personality. But truthfully, they're all hollowed out husks with the same bullshit excuses for why they didn't make better choices in life. Sexually active since their teens, these girls are unmarriable.
GAMEPLAY
Fap CEO is a clicker game disguised as a business simulator. You hire girls to sit at their computers in chat rooms. When a girl enters a "private show" with a customer, you slap the bitch to make her purr like a sad kitten. Like in a stripclub, you slip paper in the girls' panties to make them work harder for your profit.
Clicking the girls grants income. You can only click them during private shows, indicated by a pink eye symbol. Your company keeps generating profit while you're offline. When you log back in, you have fat stacks to spend on upgrades.
When your company's employees reach a certain level of productivity, you can "sell" the company. This restarts the game from the beginning. You keep a fraction of your earnings, and get a new office with an extra table. You also become a share holder in your old company. I didn't see any immediate boost to my profits despite tons of shares, so I rummaged around my office. I found a menu where I could spend my shares to gain boosted profits, and boosted tapping power. With the bonuses, it takes a fraction of the time to reach the same spot in the progression curve. It's a similar system as other clicker / idle games I've played, like Crush Crush and Attack on Moe.
Each reset also grants a skill point. Put the skill points in the skill tree in your office. The talents improve your active play, and passive play; there's one talent that directly increases your offline revenue.
Fap CEO jumps right to the part where your company is established. The game doesn't deliver the real experience of being a startup entrepreneur trudging through your days, wallowing in self-pity over your lifetime of mistakes that compelled you to lead a fruitless crusade. Employees complete assignments on time, nobody suddenly ragequits. Your most important employees stick around through ups and downs instead of transferring to other companies on your moment of weakness.
BUSINESS MODEL
Fap CEO has a free to play business model. Like your usage of Facebook's "free" social media platform comes at the cost of your privacy, this developer desperately hopes for a percentage of players will throw a fiver at them to purchase gems. Gems buy time warps, spins at the wheel of fortune. You get two free spins at the wheel of fortune every 24 hours. Extra spins cost 25 gems. Every 10 gems costs about $1.00. The most useful item in the shop is the "double shares" bonus that can be activated when you sell your company. The item does what it says; you get double the number of shares to spend on permanent profit upgrades. Access your shares in your office.
MUSIC
The game has one song. It's a short melody that plays in the background while the girls tap at their keyboards.
VOICE ACTING AND SOUND EFFECTS (SFX)
Fap CEO has no voice acting. The only lines the females utter are incomprehensible moans and purrs in sultry voices. They only open their mouths to suck dick, and during "private shows" with clients.
HENTAI
Progressing in the game, you will unlock sexy pictures of the girls. After introducing themselves, the girls start craving for the closest supply of easy-access dick. They send you emails, ruthlessly flirting with mister CEO-sama. After a couple of replies, you unlock a CG. The images are gated with a timer; you can reply to two emails every hour, and not every email has porn attachments. Some CGs also require that you have items gained from loot chests (yellow icon in the menu).
The CGs are fappable quality, with nice sharp lines and clean colors. Good for busting a nut.
CONCLUDING WORDS
A fun inclusion to your daily hentai gaming routine. The launch build works perfectly in Firefox and Chrome browsers. The game is simple and delightfully addicting with an erotic atmosphere and great artwork. One of my favorite hentai clickers. Start playing Fap CEO.
Graphics

Gameplay

Story

Music

SFX

Hentai