Scatology Hentai Game: That Life – The Rural Survival RPG
Hentai Reviews

>

Reviews

>

Scatology Hentai Game: That Life – The Rural Survival RPG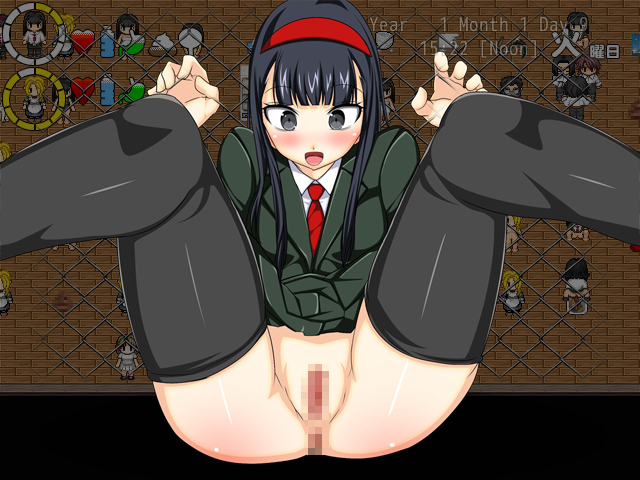 Written by Rastafoo69, edited by Otaku Apologist
That Life ~The Rural Survival RPG, a hentai simulation game developed by circle Crotch. Released May 7, 2016. Download on DLsite.com for $13.00. For PC Windows. No voice acting. Censored genitals. Free demo available. Download the English fan translation patch.
Naoko Enjoji was raised in a home of wealth and luxury. Suddenly she's sent to live in the country side! She moves to Charlotte with her servant and caretaker. Naoko must learn humility and survival skills if she ever wants to return home! A train fare home costs 15000 yen. Until she's made the money, she must fight to survive!
STORY
This is Naoko's first time living alone. She must learn lots of new skills to survive! At first, you'll likely be doing favors for your guardian while you learn your way around town. You can help her with chores and earn some pocket money working little gigs.
You'll soon be out on your own, exploring the wilderness surrounding your new home. Find a way to raise 15,000 yen to pay for the train ticket home. Watch out! Strange men want to take advantage of a defenseless girl!
Find a part-time job, or dig up junk and recyclables throughout the world. Those items can be brought to the junk merchant in exchange for quick cash.
The dialogue relies heavily on absurdist humor. You'll be laughing your head off, or feel completely confused! For example, the first time Naoko sees a penis, she says it looks like a hotdog with two eggs on the side, and a CG of that appears on screen. Yes, someone actually drew that image for the sake of the joke.
And it only gets stranger! At one point someone is playing with your butt and says "There is something brown in your ass, were you hiding chocolate in there?"
Depending on your playstyle, you can corrupt your character over time. For example, you can shit in the streets and break into people's houses! This game is Grand Theft Shit Fest.
GAMEPLAY
That Life ~The Rural Survival RPG, was created with RPG Maker. You move with the arrow keys and press spacebar to interact with objects and people. Press CTRL to skip dialogue. Press 'Q' to hide dialogue boxes.
The game cycle is unclear at the start. It's an exploration and survival game that is focused on the learning experience of your character. You'll start out completely clueless just like Naoko.
There are several gauges you'll want to keep in balance throughout the game: Stress, hunger, hydration, and two wastes (poop, bladder). You need to fulfill all your bodily needs, or you'll get sick! You can get food poisoning, incontinence, and much, much more! Take care of Naoko, or she will die.
First thing you should do is head to the maid's room to grab the insect basket. The basket is a weapon that lets you fight and collect bugs, which are the first enemies you meet in the game.
Talk to the maid in the living room, and you can start helping her. She rewards you with "help tickets". You can spend the tickets to make her cook meals and accompany you on your adventures. She also gains level-ups.
When you're hungry, kill chickens and pigs. Remember to cook their corpses! After eating, use the rest room and poop the poor animals out of your ass.
Naoko gains level-ups by walking, eating, and overall surviving. You can also drag her ass on to a good cock, and speed up your character progression with the power of sexual intercourse. You also learn new survival skills from taking dick deep in your vagina. Most hentai scenes can only be accessed by finding erotic books.
The world is absolutely enormous. The entire point of the game is to explore and learn about the world around you. Go fishing, sell your fish, buy furniture, and keep growing as a person. Once you're comfortable with rural life, the game becomes an open sandbox where you can do whatever you want.
GRAPHICS
The art is a simple anime style. The artist uses a lot of variation in perspectives and art styles throughout the game. While boring characters are drawn as ugly and grotesque, exciting characters are drawn as absolute cuties.
Body proportions and head shapes change dramatically depending on what CG you're viewing. Sometimes Naoko looks like a young petite girl, other times she looks like a 30-year old woman! I believe multiple artists contributed to this project. But barring the inconsistency, the game has tons of gameplay animations and sex scenes. Shadows are used to convey the passage of time throughout the game from daytime to nightfall. There's also details like brown stains on your panties if you haven't cleaned up in a while.
The graphics are great for the most part, but there are some low quality artworks.
SOUND EFFECTS AND VOICE ACTING (SFX)
That Life ~The Rural Survival RPG has no voice acting.
The sound effects in this game are numerous. A spring noise plays when you jump. A splashing noise plays as you take a bath. Everything seems to fit the gameplay perfectly up until you reach the sex scenes. When a man reaches climax, you hear a very high-pitched "ping" that signifies he's cumming. It doesn't make any sense.
MUSIC
There are a total of 19 musical tracks in this game, nearly all of them unique to the title. The music in this game is entertaining, and didn't get old even after hours of listening.
The songs tend to build up into a melody over time, rather than start with all instruments playing. One song in particular starts with a bass-line and guitar strums. Then a maracas joins in, then an electric piano. Suddenly you hear a horn! It reminded me of Sesame Street, weird as that parallel may sound.
The game includes ambient noises of birds and crickets when you're walking through the forest at night. These ambient tracks are long enough they don't easily repeat. The ambient sounds are unique and not repetitive.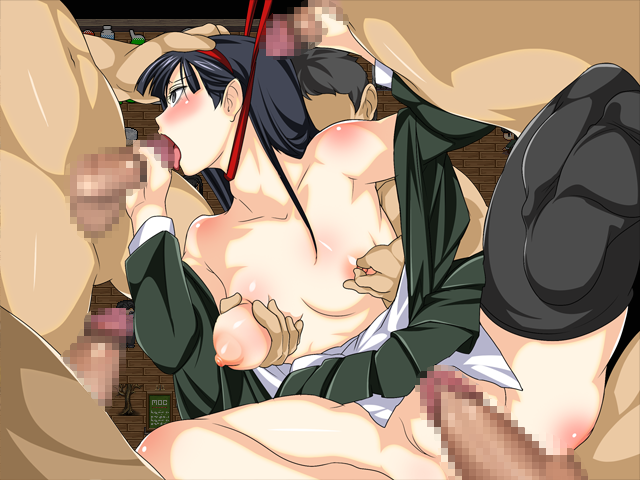 HENTAI
The game has 40 base CGs and multiple variations amounting to 80 hentai scenes total.
This game is the hentai version of "2 Girls 1 Cup". Almost every sex scene in the game includes scat. In fact, the circle that made this game has a reputation for producing the best scat games on the web.
You run out on the timer for your bathroom needs, you shit on the street. You have sex with a man, you shit on his dick. You talk with some random character, next thing you know, they're pissing on your face.
At one point in the game, you place a stick of butter up your ass. You try to get the family dog to lick it. He licks your ass much that you shit on the dog's face. If dogs aren't up your alley, there's also pigs.
The most vanilla scene in the game has Naoko smear mustard and ketchup over her boobs during a tittyfuck.
There was also a scene where I fought a policeman. He called his buddy and they both raped me in the middle of the street. After the fuck, Naoko shat herself. The cops all laughed and took photos. I thought the scene was pretty hot, until the "game over" screen rolled out. Damn! Those fucking cops must have spread those photos online and driven my waifu to suicide!
CONCLUDING WORDS
That Life ~ The Rural Survival RPG is the most popular scat hentai game on the market today. The game is five hours long and highly detailed. The dialogue is hilarious, the music is great, and the hentai covers more fetishes than I can count. If you're a lover of scatology and farts, this game will make you bust fat nuts.
I recommend this game for shit-eating bitch boys. Download That Life ~ The Rural Survival RPG.
Graphics

Gameplay

Story

Music

SFX

Hentai