Netorare Hentai Game Review: Until Her Amorous Body Corrupts
Hentai Reviews

>

Reviews

>

Netorare Hentai Game Review: Until Her Amorous Body Corrupts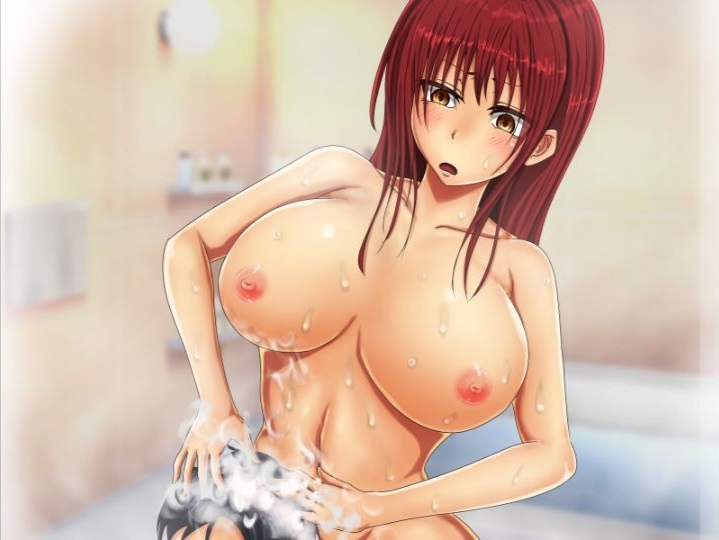 Written by Rastafoo69, edited by Otaku Apologist
Until Her Amorous Body Corrupts, a hentai game developed by circle shinachiku-castella. Released on March 4, 2019. Download on DLsite for $8.00. For PC Windows. Available in English and Japanese. No voice acting. Censored genitals.
Your girlfriend is always being harassed by dirty old men. One day you discover a new power, you're now able to spy on her when she's getting harassed! Will your girlfriend resist the men's advances? Or will you get to watch them creampie her pussy?
Read our guide on how to download DLSite games. Visit our store for more porn games.
STORY
Chiharu is the cute girl next door. She's a classic tsundere who treats you like shit, but only because she likes you! You two start dating, and life is perfect! Then, some dirty old men started harassing her!
The primary focus of the game is the corruption and infidelity of your girlfriend. The problem is, the corruption happens far too quickly, especially with the early setup given to the characters.
At the start of the story, Chiharu literally threatens to beat the crap out of guys who touch her arm. The music stops, her eyes widen, with a killer look on her face, she threatens to murder those men. Half an hour into the game, she's a submissive sex doll that spreads her legs to anyone who so much as looks in her way.
Download fun hentai puzzles for only $1.00 on Steam!
The narrator of the story switches between the player character, and Chiharu. There are few indicators for when it will happen. This makes the writing hard to follow, and ruins the flow.
Much of the dialogue is heavy-handed and unrealistic. Chiharu repeats herself eight times in one scene saying "I shouldn't be doing this, but I will". After the fifth time, it gets annoying.
There are four different endings to the story, dependent on choices made at the end of the story. Either she cheats on you forever, marries you, or leaves you for another man – the standard endings to an NTR visual novel.
GAMEPLAY
Until Her Amorous Body Corrupts is a visual novel. Click the screen to progress the story. The game prompts you with branching dialog choices at key moments in the story. Press CTRL to skip dialogue. Press Spacebar to hide the dialogue box. Scroll up to rewind time. Scroll down to forward time. Press the right mouse button to save, or load a game file.
Choices in this game are limited. You'll play an hour at a time without any input to the events. You can set the dialogue on auto-forward and just watch it roll like a movie.
The one unique mechanic this title has is "Vision Hijacking". Using this ability, you see what is happening to your girlfriend, no matter where you are in the world. There are also three hearts on the bottom-right side of the screen. The first heart means your girlfriend is a bit turned on, while the last heart tells you she's overwhelmed with desire.
Click the square shaped button on the right side of the hearts to activate "vision hijacking". You can either play as a clueless boyfriend, or play with full knowledge of what your girl is doing, and cuck yourself.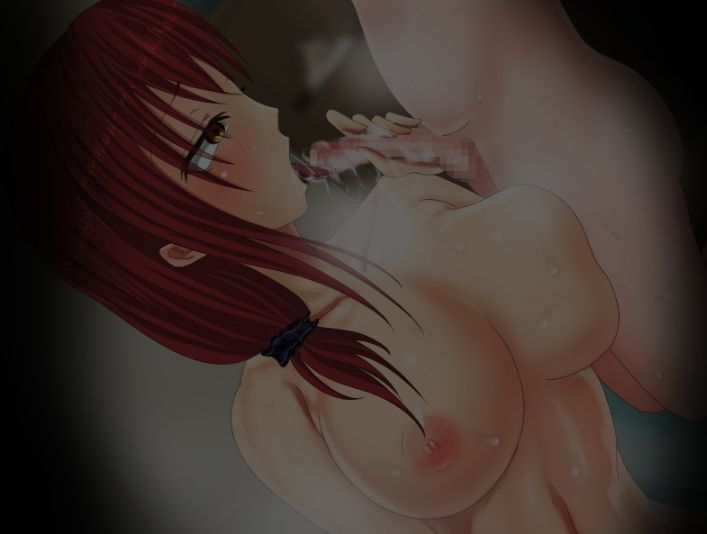 GRAPHICS
The art is Japanese anime style. There are 37 base CGs. With variants, you have 340 images in total.
The images employ lots of muted colors and darkened environments. The visuals create a nefarious atmosphere, like something horrible is about to happen. For scenes like Chiharu being forced to fuck her step-brother, the dark tones are perfect! But for many other scenes, the dark tone only the makes images hard to see.
The art was produced by JEEG, who has produced art for previous games by this developer. His style works best with full frontal images. Unfortunately, his art from a side view almost always looks disgusting. In the picture above, note how Chiharu looks like an alien. It made me laugh so hard, I wasn't even turned on anymore.
Scene transitions are slow and tedious. The screen fades to black and remains black for at least two seconds before the game continues. Judging from how this wasn't done in previous games, I'd say this was an intentional design choice. The doom and gloom is nice at first, but these long transitions get annoying as hell.
VOICE ACTING AND SOUND EFFECTS (SFX)
Until Her Amorous Body Corrupts has no voice acting. The game is advertised to use "BG Voice", but that just means generic sound clips of a woman moaning. There is no acting involved.
Almost all of the sound effects in this game are terrible. Ejaculation sounds like a series of small farts. Vaginal sex sounds like a plastic wrap being rubbed on a wet floor. The audio is gross and unrealistic. The game would be better with no sound at all.
MUSIC
The soundtrack has four songs, all unique to this developer. Some are recycled from previous game releases. All tracks are slow and digitally synthesized. They're full of boring noises that sound like a single low note on the bassoon.
There is one track that plays in almost all sex scenes. It combines wind flutes and drums to create a foreboding noise, even though sexual action is already taking place on screen. It doesn't fit well, does not convey the right atmosphere.
HENTAI
Until Her Amorous Body Corrupts has 37 base CGs and 340 in total. Between changing outfits and facial expressions, most of the 340 images have very slight differences between them.
There are three men and four locations in this game. The men are your landlord, the grocery store employee, and the old man in the shopping district. The locations are an apartment, a mahjong parlor, a hot spring, and a love hotel.
All the guys are fat, ugly, old men. They're all corrupt dark-hearted bastards who want to use your girlfriend. Despite your girl looking like a super-model, she somehow immediately falls to their advances.
Sex positions range from standing sex to doggystyle. The storytelling and dialog have some quality issues, and they get repetitive.
The best scene in the game is when you receive a cell phone message with video of your wife taking a creampie from another man's dick! It's sexy, you're helpless to stop it, you're humiliated and turned on.
CONCLUDING WORDS
Until Her Amorous Body Corrupts, is a fun little cheating girlfriend game. The story has four endings for the branching storylines. The ability to "vision hijack" your girlfriend is unique and super sexy. Watching a girl go from tsundere to slut is always fun to see.
I recommend this title to fans of the cheating fetish. Download Until Her Amorous Body Corrupts.
Graphics

Gameplay

Story

Music

SFX

Hentai