Hentai Game Review: Rock Paper Scissors Dick and Pussy
Hentai Reviews

>

Reviews

>

Hentai Game Review: Rock Paper Scissors Dick and Pussy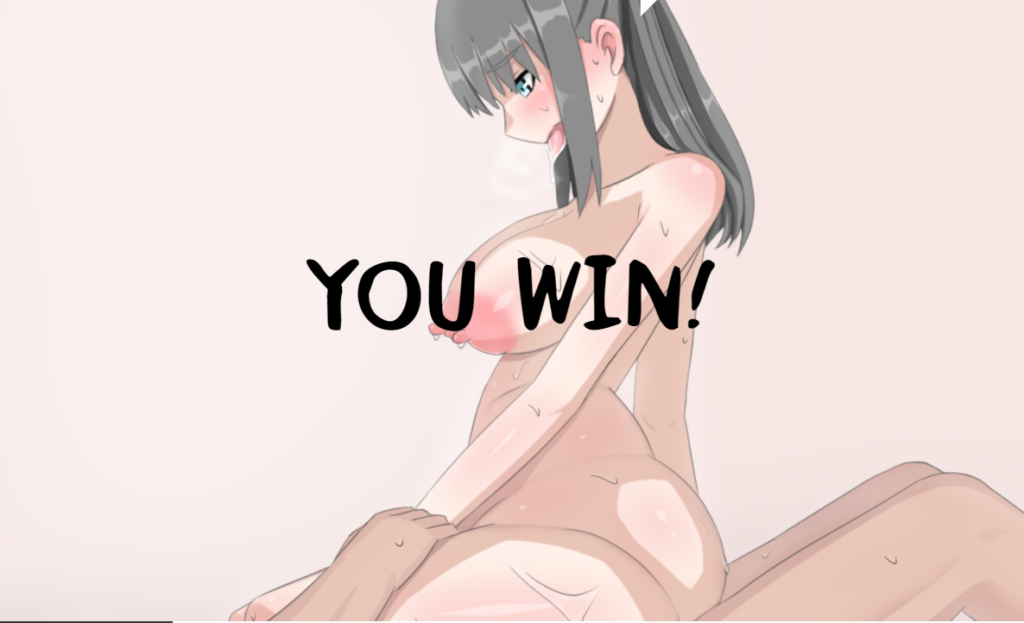 Written by Rastafoo69, edited by Otaku Apologist
Rock Paper Scissors Dick and Pussy, a hentai game developed by Hoi Hoi Hoi. Released March 23, 2020. Download on Nutaku.net for $4.00. For PC Windows. No voice acting. Censored genitals. Available in English and Japanese.
It's time for a game of rock paper scissors with the beautiful schoolgirl Aisa. If you win, you'll get to fuck her pussy! If you lose, at least you'll get to see her naked!
PROMO: When you download games through links on Hentaireviews, you help produce original hentai media.
STORY
There is no overall story.
GAMEPLAY
This is a casual arcade style game created in RPG Maker MV. Use the mouse to play. Click the symbol of rock, paper, or scissors. Afterwards, rapidly click the button in the bottom left corner of the screen. This will allow you to finger Aisa or resist her handjob.
Aisa is a tricky player! Sometimes she'll say "I will pick paper", and then throw a rock. Other times she'll say "I'm picking paper" and actually will! She's pretty impossible to predict, so go with your gut and try your best! The game is under an hour in length.
GRAPHICS
Whenever you finger Aisa, or she strokes your cock, there are simple sliding animations. Besides that, the game relies on CG images to depict your progress. So as you win more games, you'll get to see her strip down to her underwear or even less!
There are four CGs in total. Two are obtained by winning and two are obtained by losing. The two sex positions are missionary and cowgirl. Aisa's hips and pussy are absolutely gorgeous. I wish we could see her blushing face and witness her embarrassment as we undress her.
The POV perspective is a nice change of pace from most hentai games. Aisa's appearance as your average schoolgirl makes her even more likable. Although it's never directly stated, I get the feeling she's your childhood friend.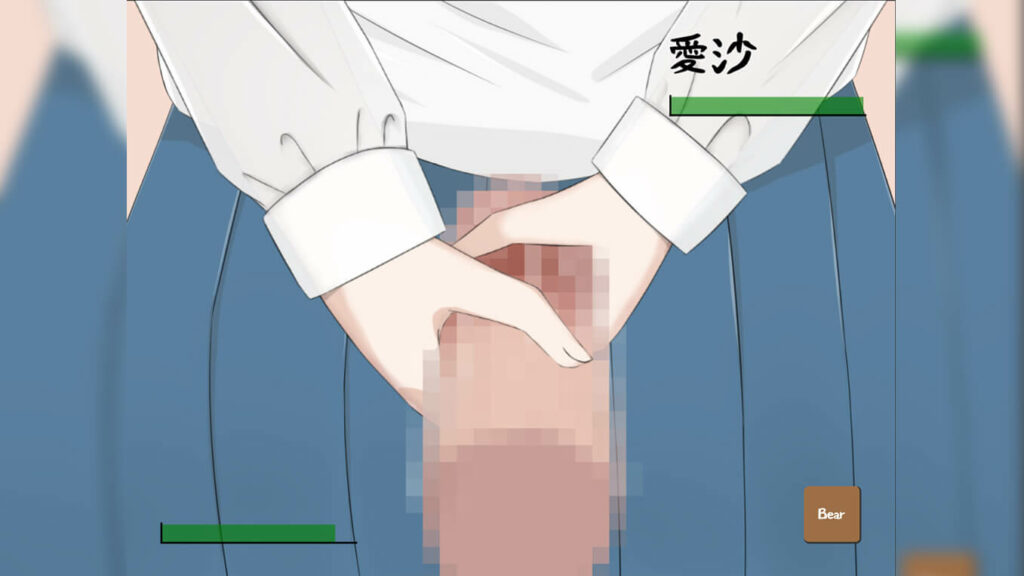 VOICE ACTING AND SOUND EFFECTS (SFX)
There is no voice acting.
The primary sound effects are for when she strokes your cock or when you finger her pussy. While it doesn't sound the most realistic, it gets the point across without being too vivid or dramatic. I actually enjoyed the quiet presentation of the game overall. It's a simple girl playing a simple game in a quiet room. Too many sound effects would have ruined that.
MUSIC
There is one stock track that plays throughout the game. A digitally synthesized violin creating background music is nice in that it focuses your attention on the game itself. However, I would have loved if it switched to a faster pace the closer you are to victory.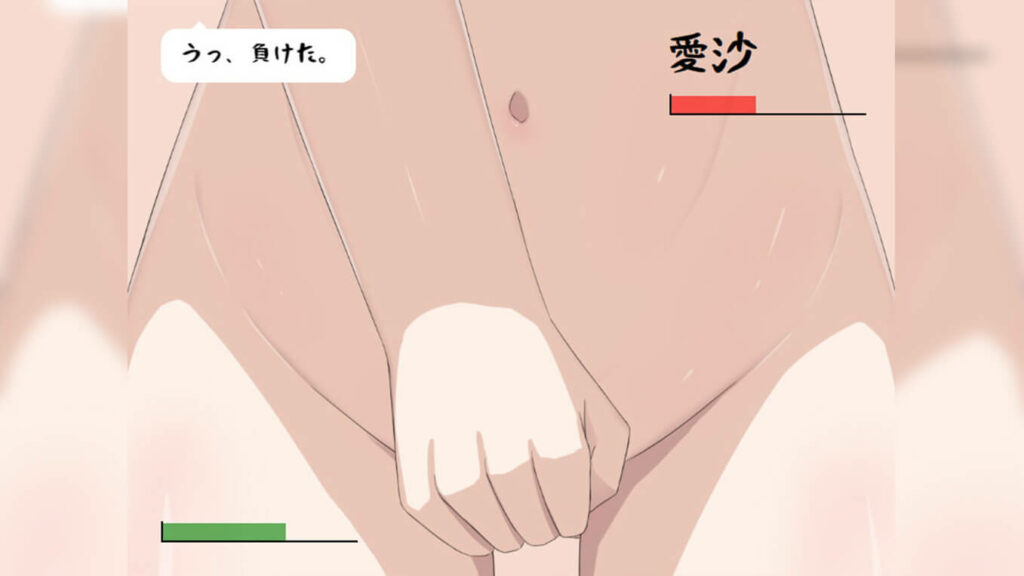 HENTAI
In spite of being a simple game, this lewd variation of rock paper scissors may actually be fun to try in real life. She is fully clothed at the start of the game, but you are not. Every time you win you can remove a piece of her clothing like a skirt or shirt. Every time she wins, she gets to jerk you off for five seconds or so.
Naturally, she's trying to blue-ball you and have you ready to burst. If you cum the game ends! If you manage to get hard again, you'll probably be stuck with a condom blowjob. However, if you manage to get all of her clothes off and continue to win at rock paper scissors, you can start playing with her pussy! If you get her wet enough, you can fuck her bare!
It's like strip poker, but with rock paper scissors. You're desperate to go in bare, she's desperate to make you cum. It's a wonderful outcome whether you win or lose!
CONCLUDING WORDS
Rock Paper Scissors Dick and Pussy is a long title for such a simple game. Just try your best, Aisa will smile regardless! If you win, you'll get to fuck her bare! If you lose, you at least got to see her tits. In spite of how short it is, this was a really enjoyable gaming experience. Download Rock Paper Scissors Dick and Pussy.
Graphics

Gameplay

Story

Music

SFX

Hentai