Free Adult Comic Site Review: 337comics.com
Hentai Reviews

>

Reviews

>

Free Adult Comic Site Review: 337comics.com
Written by OtakuApologist
337comics.com is a free adult comic site with a simple, clean interface and a healthy variety of content. It's an aggregate site for adult comics available on the web.
You can find color comics, black and white comics, Russian and Japanese comics. As said, the variety is great here. The site is actively getting updated. The range of niches is good and includes 3D comics in addition to traditional manga and western content. The site navigation is easy and intuitive, you can click tags or categories for a good overview of available material, or use the search engine to seek something specific.
The main page shows basic categories that make searching easier. You can access it by clicking the site logo on the left corner. Very standard and functional.
You can use your arrow keys to navigate a comic. You can scroll up and down and move to the next page or backtrack with just button presses.
Additional navigational tools, which I found very helpful, are artist categorization in alphabetical order. You can see the number of comics by specific artists. You click a name, you get a selection from the specific category.
There is also a convenient download button for the comics. If you want the material on your own hard-drive, you can get it with a press. Very nice feature.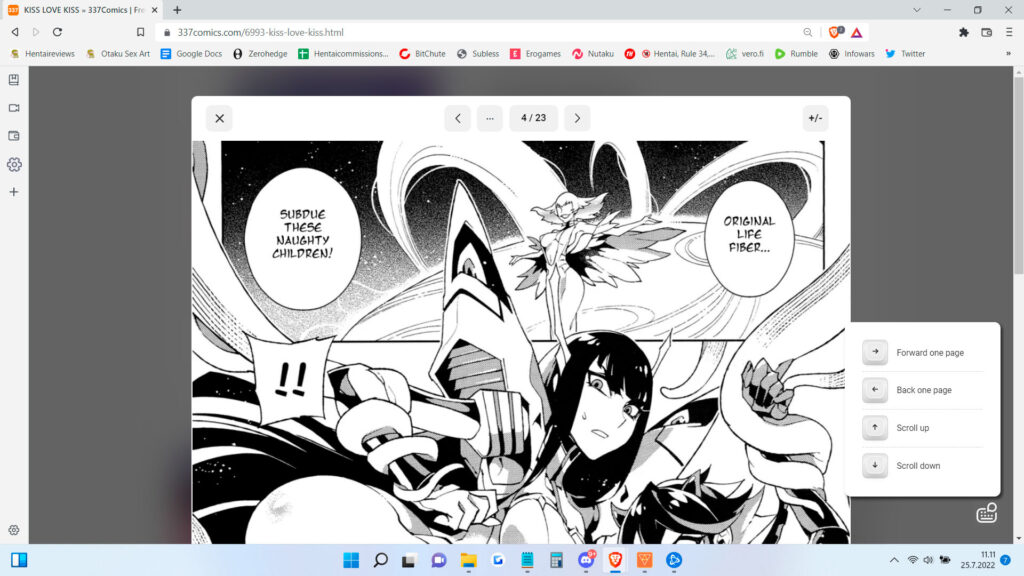 What I like most about the site is how easy it is to hop into the next comic. Once you're done reading a comic, you can click the "X" on the left corner of the pop-up. Scroll down the page and click the next comic cover, all within your range of interests. In addition to a small selection with showcased cover art, you can scroll down even lower to access niche tags. Click any of them to get a relevant assortment of content. It's very convenient, very customer-focused, the kind of simple idea that elevates a service above competition. You can visit 337comics here.