Medieval Hentai RPG Game Review: Elise the Devil
Hentai Reviews

>

Reviews

>

Medieval Hentai RPG Game Review: Elise the Devil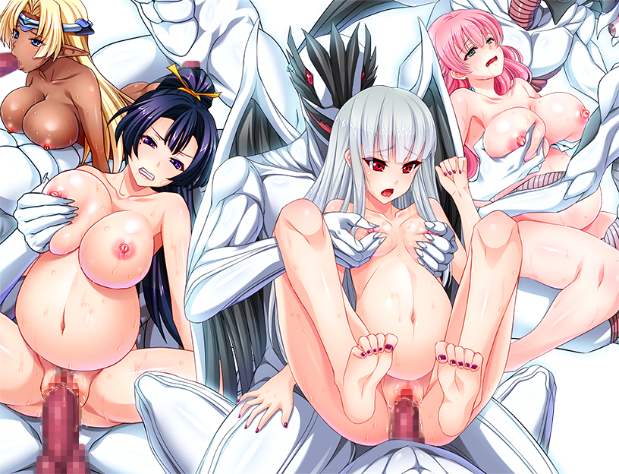 Written by Rastafoo69, edited by Otaku Apologist
Elise the Devil, a hentai RPG developed by Dieselmine. Released May 6, 2016. Download on DLSite for $17.00. For Windows PC. Partial voice acting. Censored genitals. Available in English, Chinese, and Japanese.
The great devil Iblis has been defeated and lost all their power! Now they have returned to their true form and true name, Elise. She's going to train hard to track down the hero who defeated her and enact her revenge!
On Steam this game is titled "Elise the Devil", but its original name was "The Counterwar of Queen Ilyss". This was originally made in Japanese, so the voice work is all Japanese. You can use the options menu in-game to change the language, so it doesn't matter where you purchase it from.
PROMO: When you download games through links on Hentaireviews, we make original hentai comics.
Are you new to Japanese eroge? Read our guide how to download DLSite games.
STORY
The game starts you out controlling the hero Chiot as you fight and defeat the devil Iblis. But after the battle is won, the player begins controlling Iblis. This was a neat way to defy expectations and show the strength of the hero Chiot. Later down the line when you face him, this will be at the top of your mind.
Although the game is 4 hours long, the story is surprisingly slim. Iblis decides to live by her original name, Elise, and train to fight the hero again. She kills orcs in one town, bandits in the next town, then gets on a boat heading for the imperial capitol. She falls off the boat and explores a sea cave, fights a squid, then ends up in Japan. She helps the local ninja defeat the evil samurai army, then gets on another boat.
Finally on the imperial continent, Elise coincidentally runs into the royal princess and saves her from bandits. The princess is the pink-haired girl named Sonia, and she falls under your demonic influence. Then you fight her two brothers who planned to kill her. Then Chiot kicks your ass and imprisons you. Then you escape prison, battle a priest doing dark experiments, and the story branches.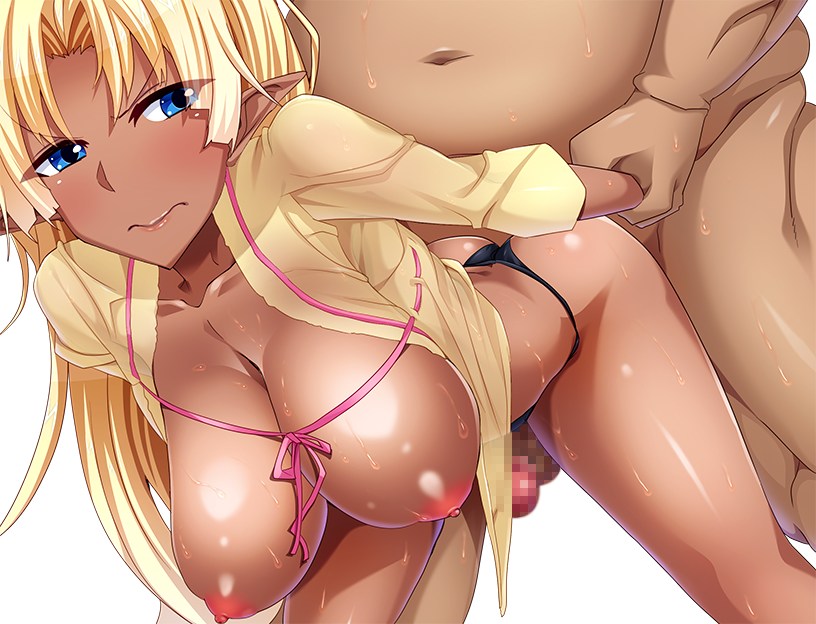 Will you go out and conquer the world, or will you attack Chiot? This game has multiple endings, and attacking Chiot leads to you teaming up with him to defeat a corrupt priest attempting to harness the power of God. Right when the dramatic final battle is supposed to occur though, you flee with Chiot in order to regroup. This had no real purpose besides setting up the final dungeon.
As you can see, there are plenty of story events taking place, but none of them are particularly interesting. There is no emotion, there are no stakes, you simply walk from town to town. Yes, you can engage in optional sex along the way, but the main story is just boring. It's bland like a cooked potato without salt.
Making Chiot and Elise unite to fight the evil priest was super predictable. And a lot of the story isn't even dialogue-based, it's usually a boss rush. Worst of all, the story branch was very disappointing. If you choose "Conquer the world", the game will end in 5 minutes. It's clear the developer intends for you to join Chiot, which is lame.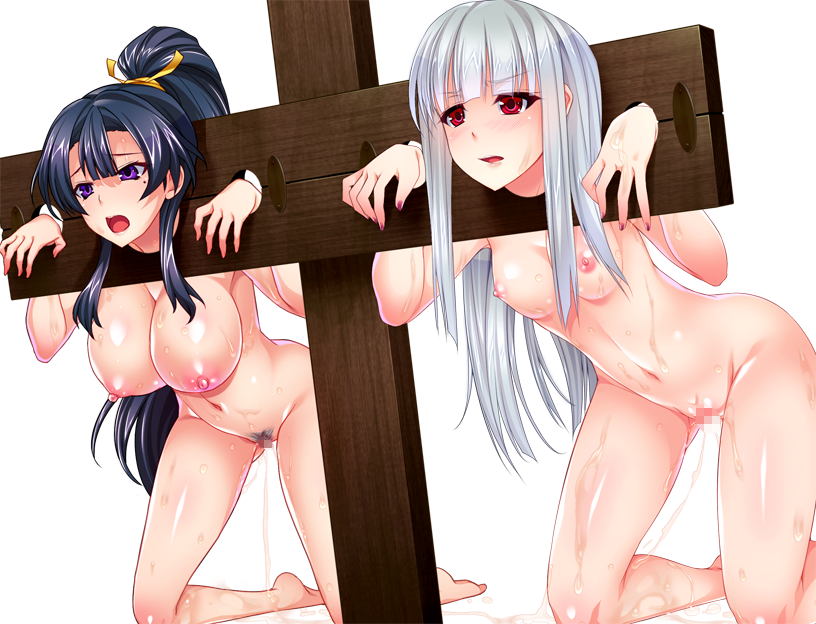 GAMEPLAY
Elise the Devil was created with RPG Maker MV. Right-click to hide text boxes. CTRL to skip text. There is no text log.
You start the game at level one with no weapon, but by the end of the 3-4 hour experience, you'll be a total powerhouse! This is achieved through periods of level grinding in between boss battles. Currency is hard to acquire on a clean playthrough, so don't be wasteful!
The pause menu tracks how many scenes you've unlocked and allows you to review them. In the status menu, the player can explore different windows to track attributes and status resistances. This seems like a great feature, but attribute weaknesses don't really matter, and you can beat the game ignoring them entirely.
There was a lot of potential for interesting combat in this game. Like how a mage enemy will mark you with the dark attribute, then hit you with light spells for massive damage. It would have been super interesting if that was a central focus of the game, but it only sparingly comes up.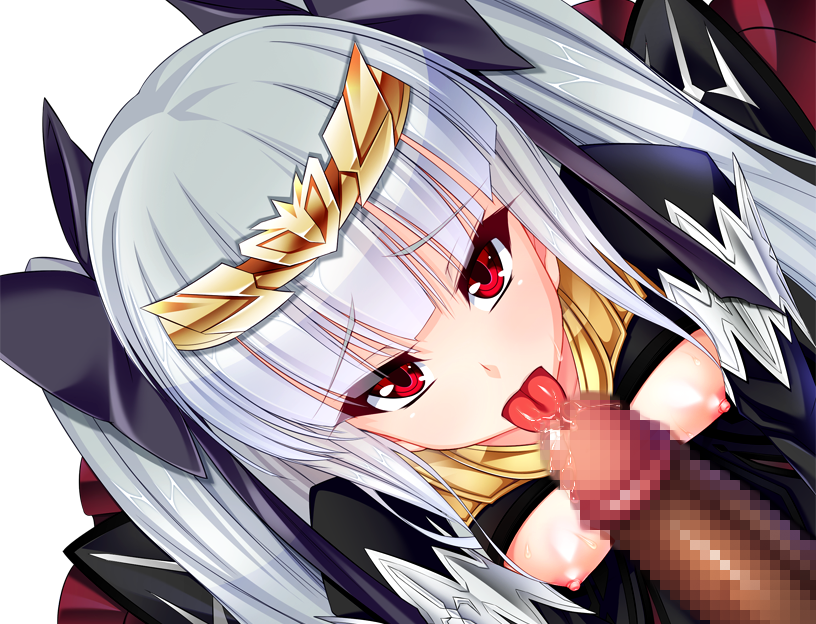 This game has a rough start, and you're probably going to miss a lot of your attacks. This might be a good thing though, since at least half the sex scenes are locked behind losing in battle. So if you're good at RPGs, you probably won't see very many.
The developer seriously discourages backtracking. You cannot return to previous continents, so if there was an item you wanted to buy or a treasure chest you forgot, you're screwed. Even if you could backtrack, the encounter rate is absurdly high! Sometimes you can't walk 3 steps without a battle! And your character has like 50 different abilities, so if you stop playing a few days, you'll have to familiarize yourself with everything again.
The absolute worst is the lack of a quest log. The story and dialogue are extremely bland, so I wouldn't blame you for skipping it. But if you skip the dialogue, you will have no idea where to go next. Even if you read the dialogue, what if real life gets busy? Without a quest log, you'll load your save file and be clueless about where you left off. Even if you vaguely remember the direction to go, you won't remember the reason why. This game is not something you can beat piece by piece.
Lastly, it suffers from the eternal issue of all RPGs with branching paths. Are you really going to put in hours of grinding just to play through the other routes? Like when you need to beat the samurai boss. You have the choice to charge in, or sneak in while disguised as a prostitute. Branching routes are only cool if you can easily reach them without insane grind.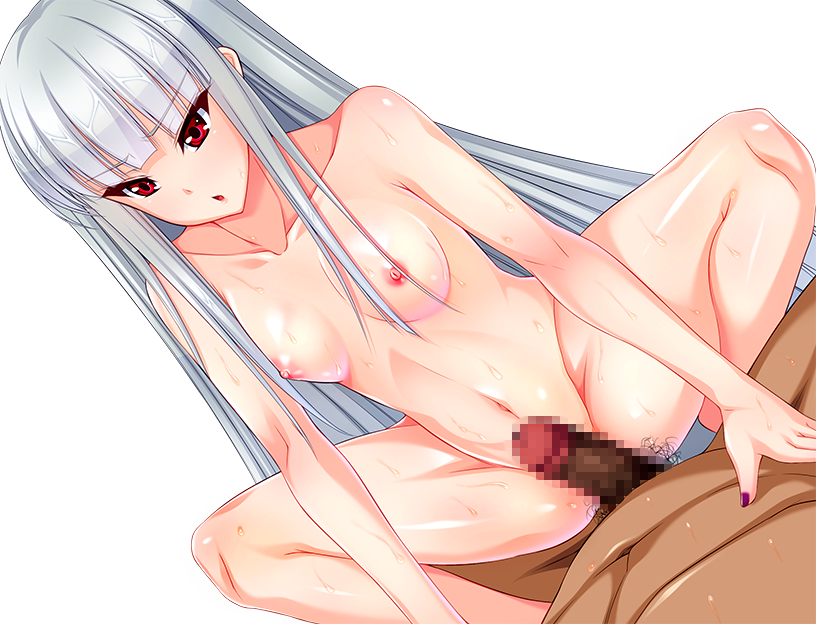 GRAPHICS
The art is inconsistent anime art. While Elise is drawn with sharp and rigid lines, Sonia is drawn to be softer and more realistic, and the scenes with Sakuya almost feel like they're from a different game entirely due to her frankly cartoonish breasts and razor-sharp chin. The art is hot, but it doesn't feel cohesive.
The English translation of this game does not have a proper text-wrap, so words get cut off and continued on the next line. The game often suffers from frame stutters for no apparent reason. The world was built with stock assets that are rarely, if ever, used creatively. But even if it was, you wouldn't be able to enjoy the view since there's another battle in the next two steps. Sometimes you load game, take one step, and suddenly you're in a battle!
If you can look past these flaws, the erotic content is impressive. Like the emphasis on Elise's demon fangs when she's mad. Or that scene where she's pushed up against glass, which is hard to draw! Or the little details like a smile of contentment seeing cum dripping out of her pussy. My favorite aspect of it all, is the limp cock pullout. Most games just fade to black after sex, but this game doesn't! Often times, you'll see that rock hard cock unload a bucket of cum, then see the cock get pulled out all soft and limp. I've always found that to be the cherry on top of a good sex scene.
Elise is probably my favorite waifu from Dieselmine simply because of her outfits. She's got heavy armor, a traditional Japanese dress, a maid outfit, and so much more! Every scene she's in makes me so fucking hard! I especially love her lingerie! Best of all, each outfit is fully fleshed out with numerous standing artworks. If you want to walk around in body armor all the time, go ahead! If you like that sexy maid outfit, then fight the final boss in it! The choice is always yours!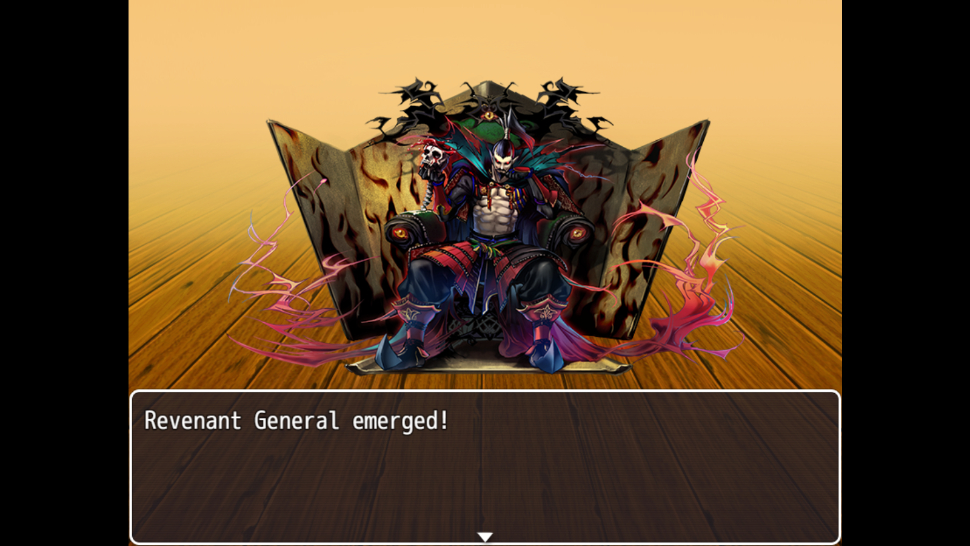 VOICE ACTING AND SOUND EFFECTS (SFX)
Elise the Devil features full voice acting for sex scenes, but regular dialogue is unvoiced. All female characters are voiced. Elise, Sonia, Sakuya, and even the black chick! Simply put, the quality is fucking fantastic. Elise sounds so confident and saucy compared to innocent and soft Sonia.
The dialogue is delivered perfectly. When Elise said "My, mouth is gagged?", it perfectly captured the surprise and suspense of the scene. And earlier in the game when she said "It's too big to suck so I'll hold it right here", it really felt like a girl giving her first handjob! Then in the blowjob scene, there's super erotic moaning and squealing as he cums down her throat. Best of all, the audio changes when Elise is talking to herself! Her voice gets quieter, there's a small echo, the voice sounds more distant. This clearly indicates that the words are not being spoken out loud, but instead inside her head. And the treble boost really sold it all.
The sound effects are a mixed bag. When they work, they are perfect. Like the insertion sound effect paired with moans of pleasure as Elise is deflowered and takes human dick inside her devil pussy. The only part I didn't like, is how the thrusting sound effects were so hard, it got hard to hear the dialogue. And even after the scene ended, the thrusting sounds continued playing until I reset the game. Seriously, if not for that, the sound design in this game would get a perfect score.
MUSIC
There are 67 tracks in total, all taken from the stock RPG Maker library. Even the main menu music is a stock track! And often times, they aren't even good ones! The developer chose tracks that end after 20 seconds, so a scene suddenly gets really quiet until the loop begins. When this happens during sex, it can be really distracting! Sure there are some good tracks like the fast-paced bass guitar, but those are the exception to the mediocrity.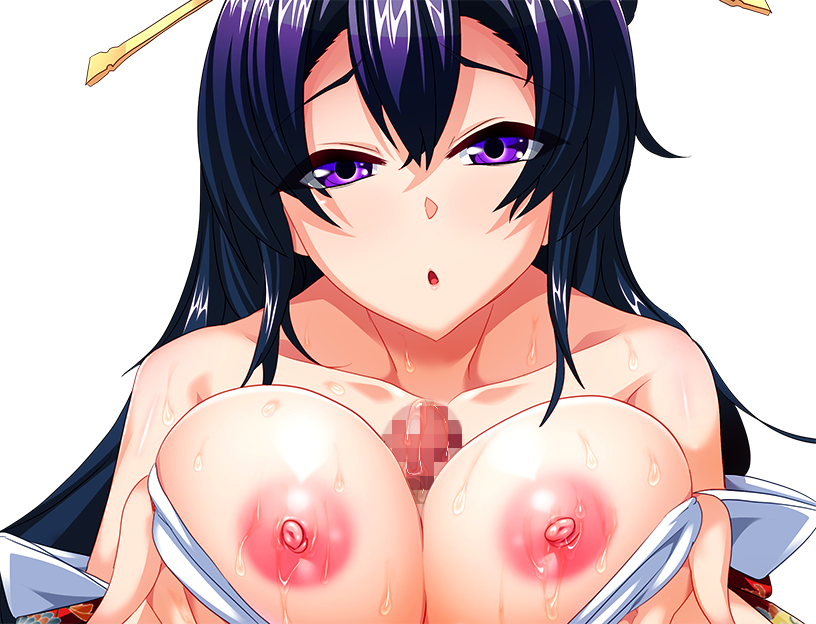 HENTAI
There are 30 base scenarios with 31 CGs. Each scenario has multiple variations. For example, the aristocrat scenario has a variation for handjobs or blowjobs.
The status menu tracks how corrupted you have become, as well as the first person you had sex with. It does not track total encounters since many scenes involve Elise watching other people have sex.
Besides defeat sex, the focus is on prostitution. All girls start as virgins, so you can watch each of them lose their virginity throughout the game. Pregnancy is only possible in the bad endings. Elise has multiple ways to lose her virginity. Because she is the demon queen, she never has doggystyle, missionary, or mating press scenes.
The dialogue is super erotic, like when one girl says "It's so deep, you're gonna make me cum!" The writing shines best in the scenes between Sonia and the horny orc. I loved hearing her high-pitched whimper and begging, "Please mister Orc, don't, I'm a virgin". The orc agreed to anal sex only! But, if Sonia goes to fuck him a third time, he will finally deflower her and fill her with monster cum! She falls totally into pleasure and thinks "My womb is craving orc semen. If he cums now, I'll definitely get pregnant". Of course, he's too muscular to be stopped, so she's submissive and held under his weight!
Remember how the story branches depending on if you attack Chiot or take over the world? Well, if you take over the world, demons kidnap Sonia and fuck her like crazy! She ends up being forced to give birth to demon babies while the worthless "hero" Chiot has to watch!
Depending on your choices, you can also reach a scene where Elise can fuck chiot! She literally says "The devil has finally fucked the hero" as she bounces on top of his hero cock! I could talk about this game for hours, but seriously, just play it, you're sure to cum buckets!
CONCLUDING WORDS
Elise the Devil is one of the hottest RPGs around, but the story is basic and the gameplay is grindy. The voice acting is fucking phenomenal, but the music is absolute trash. In spite of its ups and downs, it's still a great game for a long fap!
I recommend this game to anime fappers everywhere. Download Elise the Devil. If you liked this game but want a monster-sex focus, definitely see our review of Jumble Jokers.
Graphics

Gameplay

Story

Music

SFX

Hentai