Written by Mistress Valentine, edited by OtakuApologist
Maid for Pleasure, a hentai kinetic novel developed by Miel and published by Cherry Kiss Games. Released in English on June 20, 2022. Download on Nutaku for $9.99. For Windows PC. Full Japanese voice acting. Censored genitals.
PROMO: When you download games through links on Hentaireviews, you help produce original hentai media.
STORY
Seto is a pampered, whiny bitch boy university student living in a mansion with his wealthy family. His maid, Kiriko, is tough but firm on him, egging him on to make something of himself. But Seto is only interested in pitying himself over not being able to fuck Kiriko, which is obviously the best strategy to get what he wants.
This all changes one morning when Kiriko informs him that 'baby-making' training will now commence. She will become his partner on instructions from his father. It is here that the game ceases to have a plot and devolves into a fuck fest. After having sex once, Kiriko's entire personality is flipped from dom to sub and she treats Seto like a sex god, instead of the early cummer these types usually are.
Each day, Seto has sex with her, using his time to live out every one of his dirty fantasies. One day he will try anal, the next, he will do some public humiliation. Sometimes he will have Kiriko cosplay as a magical girl while slapping pig ears and a tail on her in the next round. Scenes after the initial setup only exist to spawn the next kinky sex scene. 
The writing for the game is sexy but lazy. No explanation is given for how Seto becomes head of the family or rescues them from alleged bankruptcy. These are all perfect opportunities to take advantage to build up the characters and their relationships and world-build. It's all squandered in favor by resolving these plot points off-screen. I was invested in those plots!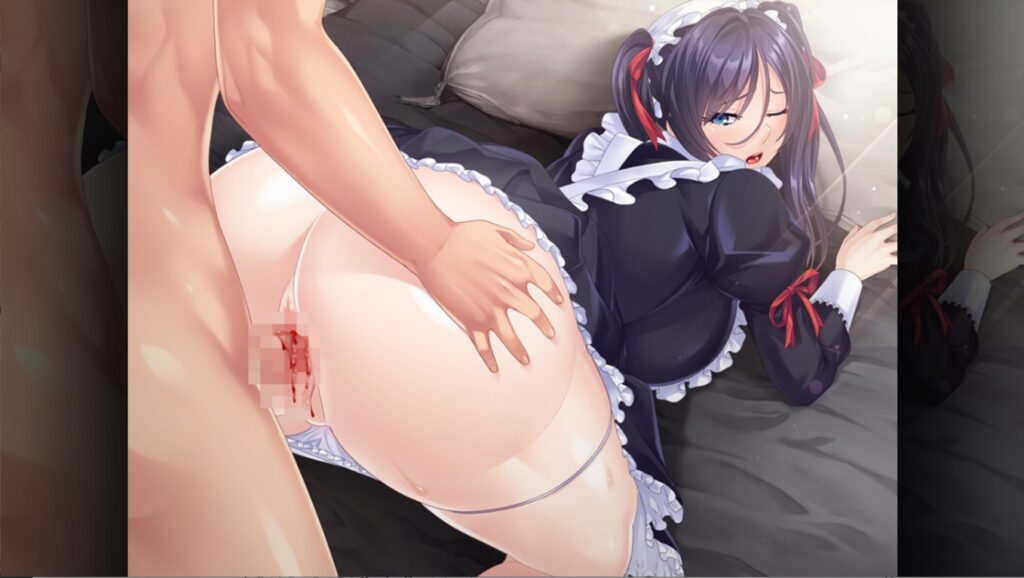 GRAPHICS
Kiriko is the only character with a sprite and while she does have a good collection of facial expressions, she lacks poses and sometimes feels like a cardboard cutout. Her lips move when she talks, which injects some life into her. Her sprite does have several alternate costumes including maid, cosplay, and lewd maid. The lewd maid costume makes her body proportions look atrocious. It's a shame that this is her main costume.
The background art is limited to Seto's bedroom, living room, a bath room and one outdoor setting. The lack of space makes the world feel small. Meanwhile, the detail in the background art is rich and the art style, juxtaposed against Kiriko's sprite, really makes the design pop.
The hentai artworks are gorgeously sexy with multiple alternates to include groping, breasts bouncing, spanking, cum and piss. The positions selected show off Kiriko's body in all kinds of lewd ways that will make you cum.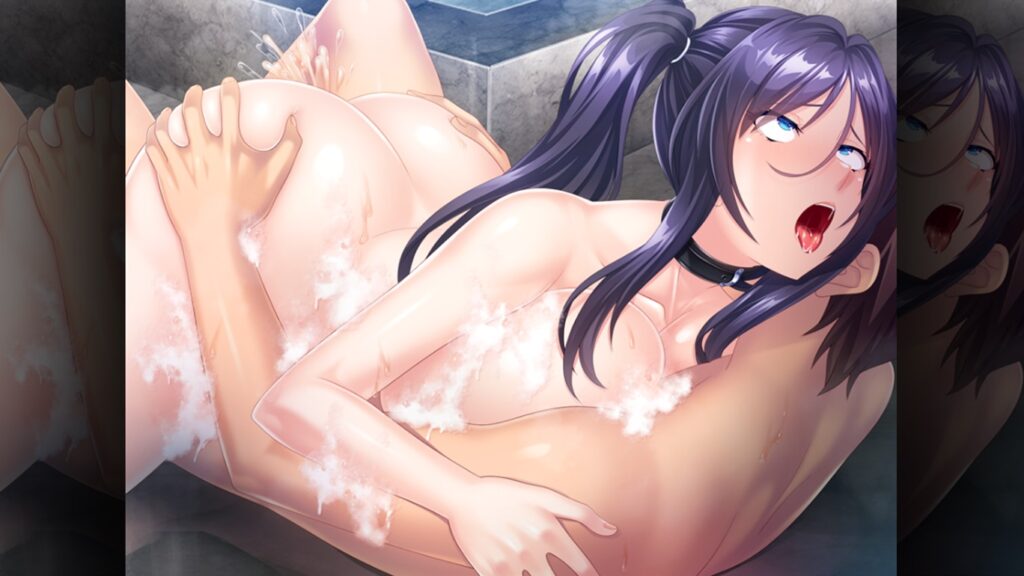 VOICE ACTING AND SOUND EFFECTS (SFX)
Maid for Pleasure has voice acting for Kiriko. The actress carries the game with a brilliantly lewd performance. Her delivery and range is that of a veteran, even if it's barely used. She mostly moans and grunts but executes the task beautifully.
The game's sound effects library is bare. Outside of fabric rustling and some spanking, most of the sounds are lifted from a stock sex collection. Generic squelching, thrusting and cumming cues make up the majority of noises you'll hear.
MUSIC
Maid for Pleasure uses a combination of real and synthetic instruments for all the songs with a greater emphasis on synthetic audio. During sex, the music switches to speedier, more upbeat tones which never feels romantic and sometimes even feels out of place. 
There is a noticeable pause when songs end before repeating, which can feel jarring at times. Overall, the musical selection is good with the soundtrack comprised of a handful of songs that reflect the different atmospheres scenes seek to invoke.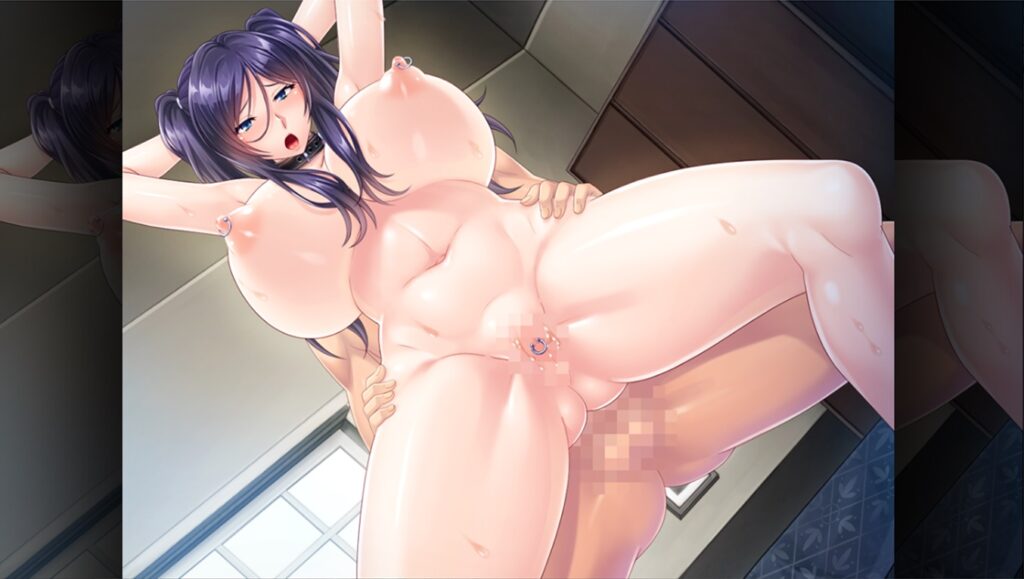 GAMEPLAY
Maid for Pleaure is a kinetic novel game. Clicking the screen "turns the page" and advances the story. The standard Miel game menu is used here. You can view CGs unlocked in the Gallery, replay your favorite H-scene or an entire chapter. There is an option of resetting your achievements, which is just strange.
The game has only one ending and no choices to give players the illusion of control during play.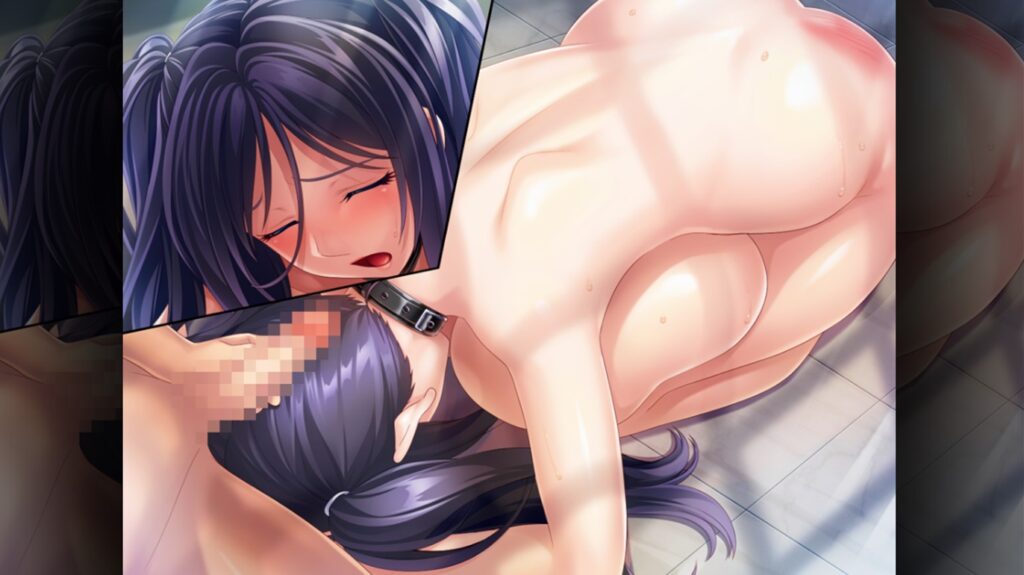 HENTAI
The sex in Maid for Pleasure made my clit explode. It's a male power fantasy. Kiriko is mainly a sexual punching bag draining her master's nutsack dry. The very first scene where Kiriko and Seto have sex stands out because it's the only scene where her personality feels genuine. She argues and denies how good she is feeling while Seto fucks her like a dog. She keeps asking how far they are from being done which is both amusing and arousing to read.
Another standout scene occurs when Kiriko is berating the staff for not living up to her master's expectations, only for Seto to make her have sex with him in front of the staff! It's a comical humiliation and total domination. In another scene, we get to see Kiriko finally give Seto a tittyfuck using her magnificently huge breasts. The scene is a little short, but the bathroom setting and Kiriko's excited expression as she rubs her rocking tits up and down Seto's shaft.
Every other scene shines in its own way, but feels more like Seto fucking a talking sex doll than an actual person. In one scene, he makes her dress up as a magical girl while in another, he makes her have sex with him in public. He slaps a collar on her to mark her as his pet and pierces her nipples and clit. This is a common trope in Miel's porn games.
CONCLUDING WORDS
Maid for Pleasure is a Japanese adult game with a lot of sex. It's a simple hentai title with a cute main girl who exists to live out the player's male domination power fetish fantasy. Sadly, it's lacking as a story and creativity is low in key areas. If you're a fan of maids and in desperate need of a power fantasy, I can recommend picking up this game and fapping to your heart's content. Download this game on Nutaku.
Graphics

Gameplay

Story

Music

SFX

Hentai