I have wanted for a long time to publish editorials from other contributors than myself, so that we can continue to evolve as a publication. If we don't embrace diversity of opinions, we're no better than the authoritarians on the right or the left who assert a very single-minded view of the world. If only things were so simple that people can be put into boxes.
I have in my backlog right now some editorials that already caused controversy in our internal channels. These reactions alone speak for the power of the material, as any rhetoric that explodes into debate like a fire bomb indicates there's something of value to be discussed there. Even if we are just grasping at something, arguing it poorly, a strong emotional response is nothing more than your spirit resonating with something it has tried to suppress to maintain a fragile inner cohesion.
But when poorly argued, the debate spawned by a spicy editorial reaches few conclusions and burns a lot of bridges. People get mad and bail. Which is why most publications choose a side and stick with it. I deny myself such cowardice.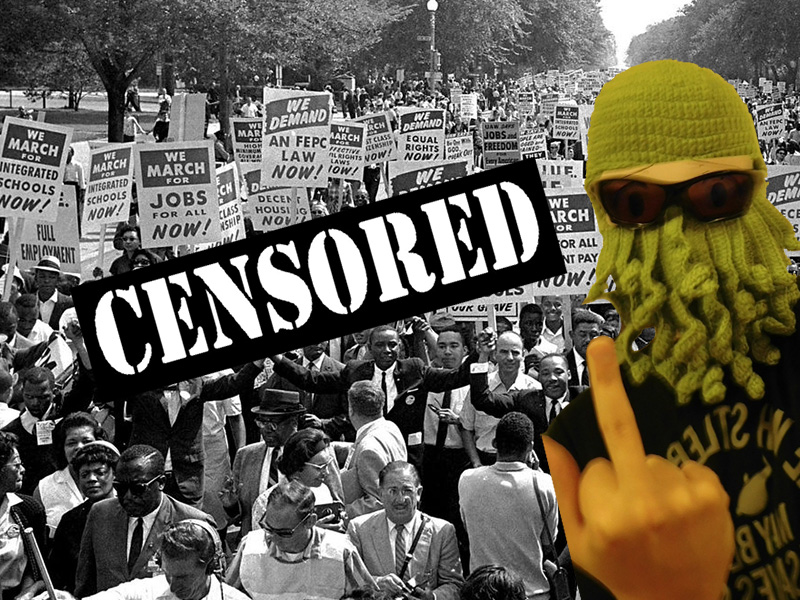 I'm a strange conservative for being extremely open. And paradoxically, it makes it incredibly easy to connect with new people, but also to burn bridges, because most people are incapable of holding conflicting ideas.
Conservatives like to argue for diversity of opinion, because they know that once the debate is free, they have an easy time bulldozing all other opinions and lifestyle choices to the side. They know they'll win, because their thinking and argumentation is solidified by generations of affirmation, whereas their opposition is only just stretching their wings.
They've always done things a certain way, so they keep doing the same thing ad nauseam, regardless of circumstances where flexibility is warranted. That is the thinking they fell victim to, which led to them dropping the ball and getting bulldozed by liberals in virtually all elections in every nation. Lazy-thinking conservatives have only themselves to blame.
These past few years, the left has gone to mad extremes in pushing their agendas. Too many tactics and policies are going off the rails, like open borders and defunding the police with nothing to replace that system. That is insanity. There is a purpose and mandate the left has, just as governments have their limited mandate to meddle in our lives and create order. But there have to be restrictions to everything for there to be any hope of a balance.
Nations must have borders, just as publications must have standards. Diversity is worthless unless scrutinized.
If your ideas are truly superior, they must be exposed to challenges. Just like the body needs stress that breaks up the muscles, which then grow back stronger. That is the mechanism by which our biological forms grow stronger. I believe the same applies to the brain. Whatever you believe, it must be ripped apart and shattered regularly for you to grow a strong mind.
The uppity moral superiority complex that conservatives criticize the left for is very much alive among the right. And because these people manage to be so fucking self-absorbed, they don't realize how the wokeness they hate is a reaction to their own inadequacies as parents. The lack of openness, which is a strong attribute of conservatives, is the reason why they're inflexible to deviation from the norm, perpetuating a teenage rebellion in their offspring that lasts long into adulthood.
We don't get to decide how our kids develop beyond a certain point, we can only guide them. They have their own path, which you may not agree with, that they must explore, because they feel a deep calling. Just as I had a strange path that led me to Christ through porn, which has brought me success and friends and opportunities that most only dream of.
Hentai as a medium is only able to flourish in a world where all authoritarians are curtailed. Because the extreme left and the hard right are both enemies of sexual self-expression. A classical liberal world order is ideal for hentai. For this ideal world to exist, freedom of expression must be elevated high above in the value hierarchy.
In this context, I want to attempt the impossible and cultivate our fanbase to be complete as people. Even if our writers manage to trigger just a little bit of improvement in your thinking on this particular area, that is an acceptable legacy. For this to happen, you must expose yourselves to a wide range of ideas, especially to what you hate, so you may self-reflect.
That all said, no opinions should escape scrutiny, no matter how enlightened they may appear. That is the purpose of freedom of speech, it creates checks and balances. Everything that is said publicly is up for perpetual debate.
Elasticity of thought is what ensures comfortable communing of individuals and communities, the forming of long-lasting bonds and the peaceful processing of arguments. If we are not oriented towards cultivating this kind of mind, it's not gonna work. We end up with yet another authoritarian system that suppresses the outliers. Regardless of the value system that justifies that, the prevailing order will be stagnant and foul. That is what we must guard against.