Sail Across Foreign Lands with this Downloadable Novel While Captaining a Vessel Full of Erotic Shipmates
MONTREAL, August 2, 2017 — Adult gaming portal Nutaku has announced the launch of the popular downloadable visual novels, Mutiny!! on the mature platform to incredible immediate popularity. The exciting and steamy title, developed by gaming studio Lupiesoft, has soared into the top ranking downloadable games since its inception. In a mystical land full of coveted treasure, unique realms, and remarkable creatures, and naughty fetishes, players are tasked with navigating their newly acquired ship through danger, adventure, and a series of unique and erotic encounters. It's no wonder this erotic masterpiece has skyrocketed in popularity.
Mutiny!! thrusts gamers into action from the beginning with the main character abruptly receiving the coat and hat of a ship captain and, thus, the crew and vessel to go along with it. Your shipmates? A group of sexy yet mismatched pirate girls ready to scour the land in search of treasure and adventure. With 12 different visual locations, puzzle-based ship combat, and a series of sexy social interactions that shape the outcome of your story, Mutiny!! is sure to throw you overboard with pleasure.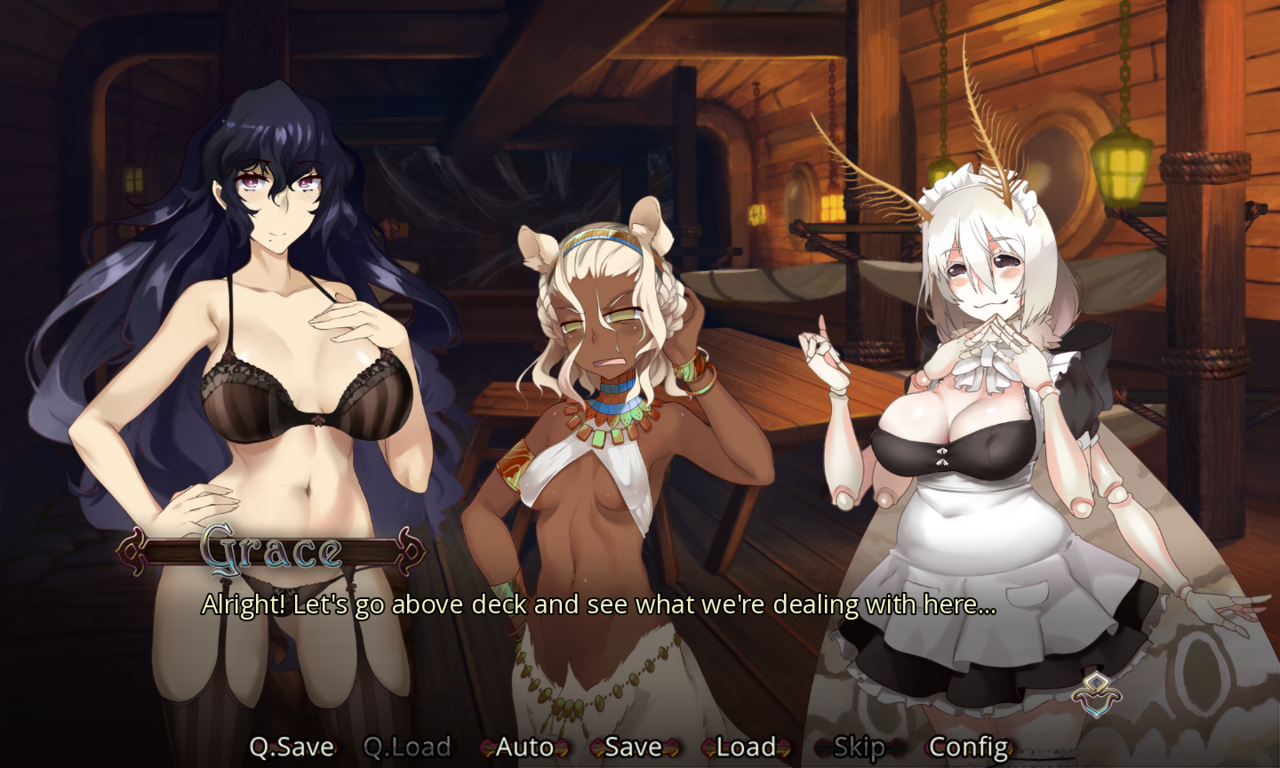 Key Game Features:
11 unique girls to encounter & 5 Monster Girls to romance (With more to come soon!)
12 different locations
Puzzle-solving dungeons
Futanari & Monster Girl romance
Puzzle-based ship combat
Different social options shape your relationships and ending
Charming music and sexy, uncensored art
System Requirements:
Windows7
IE 11 and higher, Google Chrome 56 or higher
OS X 10.9 Mavericks or later
Safari 8 and higher
About Nutaku
Nutaku.net is an online gaming portal featuring 18+ games from around the world. Created in 2014, the site debuted by distributing Japanese browser games and now includes a vibrant community, weekly contests, and seasonal game deals. Boasting over 25 million visitors per month, Nutaku is the largest English website in the world dedicated to 18+ games. In addition, Nutaku recently launched Kimochi Red Light, a non-profit crowdfunding platform exclusively dedicated to 18+ games where developers get to keep 100% of the campaign money raised outside of payment processing fees. For more information, please visit: www.Nutaku.net and https://www.kimochi.co/