Medieval Hentai RPG Review: Meria's Adventure
Hentai Reviews

>

Reviews

>

Medieval Hentai RPG Review: Meria's Adventure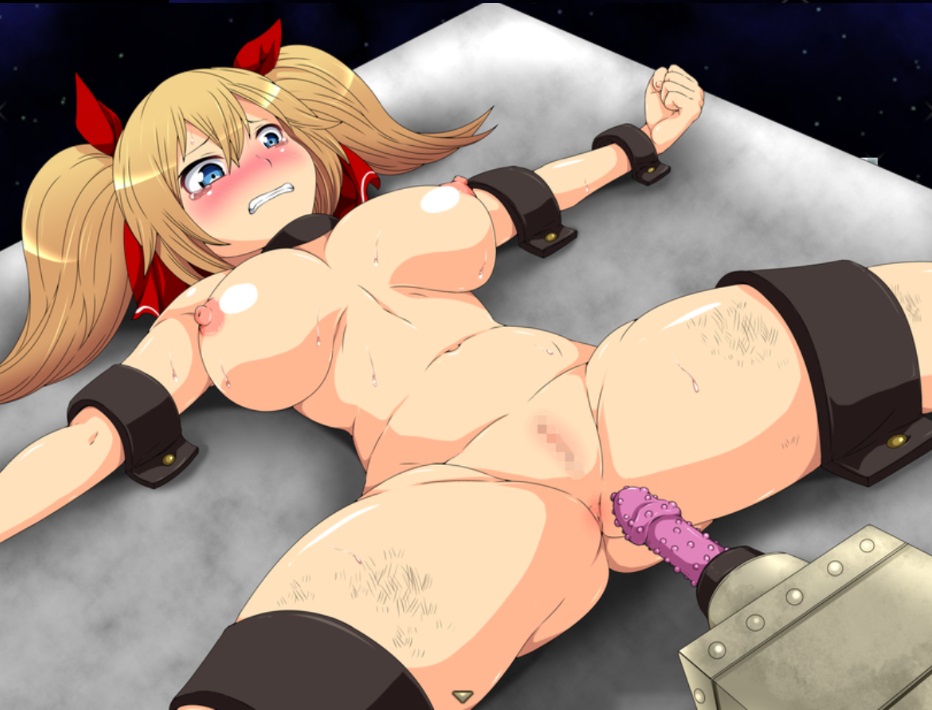 Written by Rastafoo69, edited by OtakuApologist and Mistress Valentine
Meria's Adventure, a hentai RPG developed by KIRINJET. Released March 8, 2020. Download on DLSite for $10.00. For Windows PC. No voice acting. Censored genitals.
Meria the novice adventurer has received a job from the guild, to take care of some bandits harassing the local villagers! Little does she realize, as soon as she kicks out the bandits, the one thing keeping monsters in check will be gone! Now she has a new problem to deal with and a complex moral lesson to digest!
PROMO: When you download games through links on Hentaireviews, we make original hentai comics.
Read our guide how to download DLSite games.
STORY
Meria starts the game by literally slaying a dragon. It's clear that she's gifted with great power, even though her level is only 10.
The game does not actually allow you to level up. Rather, the developer keeps Meria strong but not too strong. This is because the vast majority of sex scenes are found when Meria is defeated in battle. So you'll have the power to win or lose depending on your focus.
The game is under two hours in length. First you kill the three bandit leaders, then the cave monster, the forest monster, the wetlands monster, and finally you face the final boss. It's basically a Cthulhu-like creature found in the ancient ruins of the dessert. Once you defeat it, the game ends.
Meria's cocky attitude is balanced out by her funny dialogue and general cuteness. Like when she battles the EarthEater and says "You're too flirty getting up in my face like that!". She may be brash and prideful, but she's still a good person who only fights to help people. I really enjoyed that about her character, since most games try to make the cocky protagonist a curse.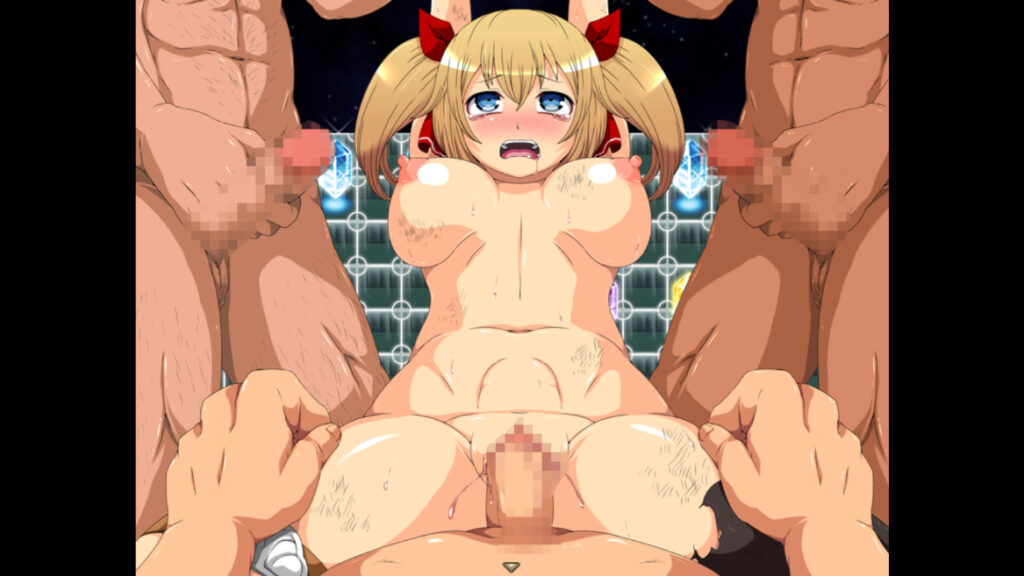 GAMEPLAY
Meria's Adventure was created in RPG Maker MV. In spite of that, there are no RPG mechanics like level-ups or stat boosters.
Search treasure chests for better equipment to get stronger. If you want to experience defeat sex, don't use any healing potions you find. Beating the game will unlock all defeat sex scenes, so feel free to do a clean play-through if that's what you prefer. The village is pretty small, so the only thing to do there is heal up and find sex scenes with villagers before the next dungeon.
GRAPHICS
There are 12 CGs in total. 8 are found by losing in battle while 4 are found in town. Naturally, the game leans heavily towards Meria being degraded, bound and fucked relentlessly.
I admire the artist's confidence in their talents. Most create an image where clothing is completely removed or feet are out of the picture, but this artist doesn't. In one scene we see Meria is still wearing her gauntlet and skirt, in another we see her with one boot on and one boot off. This artist doesn't cut corners.
However, he does miss some details here and there. When Meria takes her clothes off, her sprite is not changed to reflect the nudity. Her sprite remains fully clothed!
All environments are crafted with assets from the stock RPG Maker library. That's why the forest zone and wetlands zone look so similar. It's why the 3rd floor of the cave is a generic stock lava zone. As much as I sympathize with the lower budgets of indie game developers, I cannot ignore the lack of individuality this game has at a glance.
VOICE ACTING AND SOUND EFFECTS (SFX)
Meria's Adventure has no voice acting.
From the moment you start the game, you'll notice the unique menu navigation sound effects that set this game apart. Even though the developer could not use fully unique assets, he still used sounds that are uncommon enough to make this game a fresh experience. Of course the battle sound effects are all standard stock assets, but it could have been much worse.
MUSIC
There are 52 tracks total, all from the RPG Maker MV Library. However, only a handful are actually used. Some are genuinely good like the bath house music that had soft guitar like a 70s rock track. Others are terrible, like the irritating EDM music that played during the final boss battle. Altogether, the songs are hit or miss.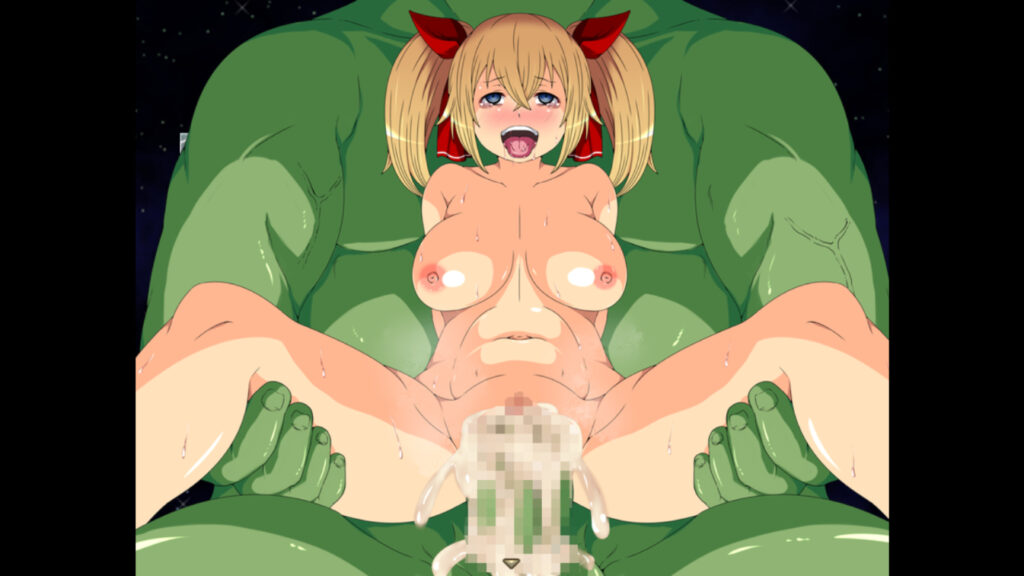 HENTAI
There are 12 scenes total, 8 of which are unlocked by losing in battle. I find it strange that Meria beats a dragon at the start of the game and suddenly loses to low level monsters.
There are 3 bandit sex scenes, 4 monster sex scenes, a defeat artwork, a sleeping tittyfuck, a hot springs gangbang and two classic scenes. The first is involves Meria getting drunk at a bar and getting taken advantage of. Every game has a scene like this, but it never gets old to me. The second is when Meria gives a blowjob to a young virgin who's never been with a woman before. Although that scene has terrible sound effects, where the blowjob sounds like water in a sink, the visuals of a virgin cock being touched for the first time are ultra erotic.
Sex positions range from doggystyle to cowgirl. I loved the mating press scene the most, but the sleeping titfuck is a close second. While the orc scene in the 'suspended congress' position is nice, I feel it is overdone by other games in the genre. Overall, the scenes are enjoyable and varied.
CONCLUDING WORDS
Meria's Adventure is a small indie title with fantastic original artworks that tell the story of a novice adventurer's fall from glory. The gameplay is simple and the story is straightforward. If you're looking for a quick 2-hour Japanese hentai RPG, this is a great fit.
Download Meria's Adventure. If you like this game and want another quickie RPG, then check out our review of Rookie Knight Rathi!

Graphics

Gameplay

Story

Music

SFX

Hentai