Hentai RPG "Kamihime Project" Now Available for Android
Hentai Reviews

>

News

>

Hentai RPG "Kamihime Project" Now Available for Android
Written by Flamecaster, edited by Otaku Apologist
Hentai RPG and strategy game "Kamihime PROJECT R" has at long last received an Android Mobile edition. The game is now available for download on Nutaku's site in the mobile games section.
We reviewed Kamihime Project back in September 2017. Check out the review. It's the absolute best-selling game on the site, full of mythological creatures to slay and sexy female heroines to collect and fuck.
About Kamihime PROJECT R
Long, long ago, in an age lost to memory, a civilization of magic and technology flourished. It was destroyed by a great calamity known now as Ragnarok. A thousand generations later, all that remains of that once glorious civilization is a handful of dilapidated ruins. However, dark forces are moving once again, trying to bring about a second Ragnarok. Now only the godlike power of the Kamihime can stop them.
You and your childhood friend Alyssa find the Device, and ancient contraption that allows you to activate the inter-dimensional gates and traverse the globe, gathering the Kamihime to prepare for battle and prevent catastrophe.
Key Game Features
~Fully Animated Turn-based Action:
Vibrantly animated turn-based battles allow you to command a squad of Kamihime against a variety of fearsome foes. Use an array of attack, defense, healing, and support Abilities to crush your enemies.
~Co-op Raid Battles
Work together with other players from around the world to take down massive raid bosses. Join with friends to form a union and support each other to crush those who would harm your world.
~Customization
Set up your party to fit your individual play style. Enhance and equip weapons to power up your team to take down fearsome foes from demons to mythological monsters.
~Epic Fantasy Story
Your adventure will take you through unique realms in which you will find dastardly enemies and adjuvant allies. Additional quests will allow you to get to know your Kamihime.
~Collectible Kamihime
Whether it be by fighting side by side in main quests, release through the Gacha, or through success in an event, there are numerous ways to expand your team and unleash their powers with the seed of the Successor.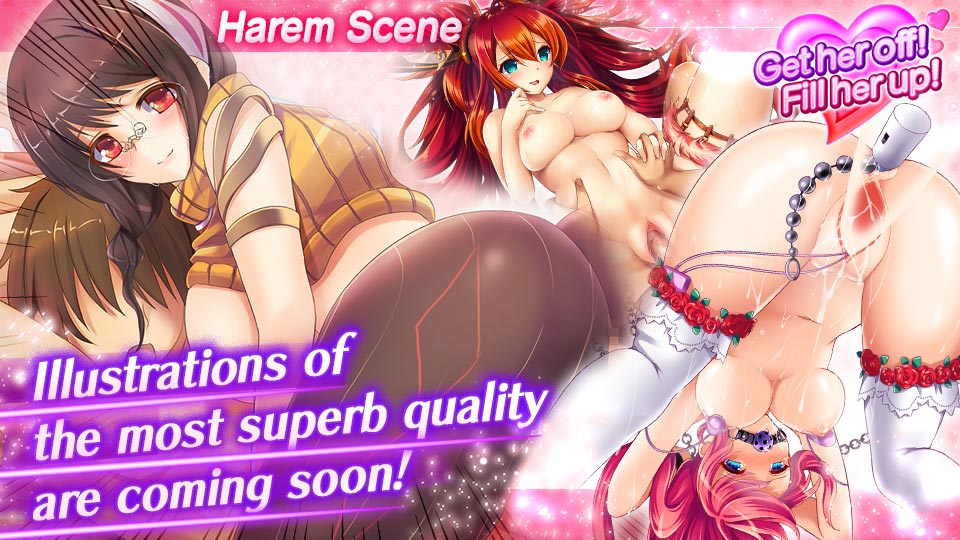 Unless you're an ardent user of adblock, you've no doubt seen banner ads for this game on the western hentai sites you frequent. It was the most popular browser game on Nutaku for three months straight in 2017. As gameplay goes, it's a very basic RPG with turn-based combat and team building mechanics with some harem collecting and porn to sugarcoat it off. Millions of anime fappers love waifu Pokémon.