Hentai Game Review: 7 Days Girlfriend
Hentai Reviews

>

Reviews

>

Hentai Game Review: 7 Days Girlfriend
Written by MissValentine, edited by jin0uga and Otaku Apologist
7 Days Girlfriend, a hentai visual novel developed and published by URAP. Released on December 2018. Download on DLSite for $12.92. For PC Windows. No voice acting. Uncensored genitals.
You're a super athlete who just won a big competition for your school. Unfortunately, no one cares. When no girls come forward to suck your dick, you man up, and ask the student council president to be your girlfriend. In a stoke of extreme luck, the girl agrees! Her name is Kaori, and she's kind of a whore! She'll only be your girlfriend / cum bucket for seven days.
Visit our perverted store for more porn games.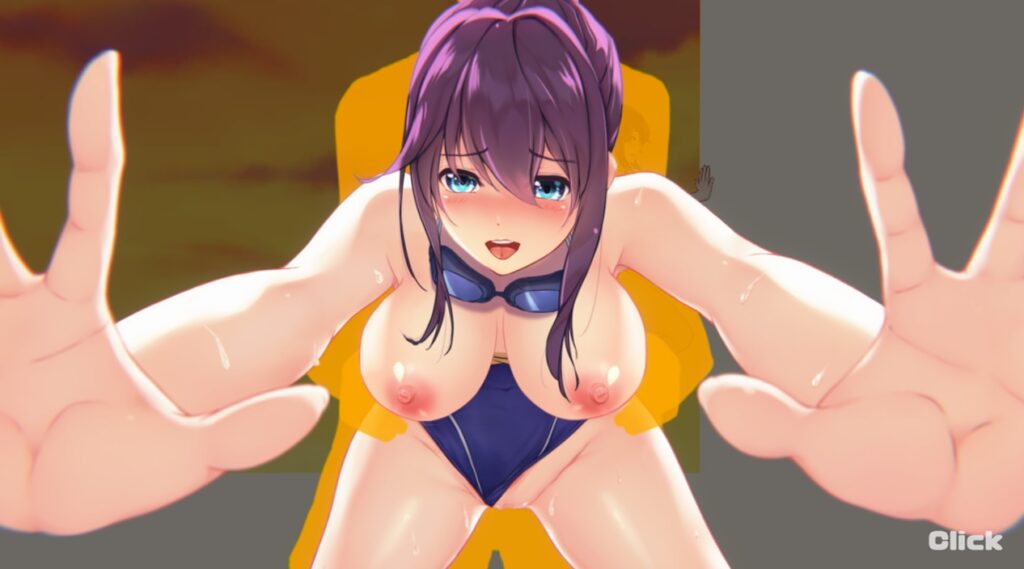 STORY
Kaori is a pure girl, totally clueless about sex. She goes online to research the responsibilities of a girlfriend. Like any sensible female, she visits hentai websites for ideas! She starts experimenting with your penis. Her actions escalate the longer you're together. She goes from a virgin to fucking you in public places. You fuck on the roof, the locker room, the equipment storage room.
The writing in 7 Days Girlfriend is average. Dialogue only exists to set up the next sex scene. The game tries to build a believable relationship between you and Kaori, but the limited dialogue makes it difficult. There aren't enough conversations to support the idea. Outside of sex, the game spends as little time as possible building up the relationship.
It's sinful that the developers couldn't add more dialogue. A few extra thousand words would have made the characters more endearing. Now they're just dumb sex dolls. In exchange for plot you get a straightforward hentai sex romp. If hentai content is what you came for, you will be heartily rewarded. The game can be completed in one sitting.
CHARACTERS
The male main character has the personality of a cardboard box. He only thinks about ravishing Kaori's pussy. You can choose your character's name, which increases immersion to some extent.
Kaori is only slightly more developed than the male character. She gets jealous when he looks at other women's boobs. She is self-conscious despite having the body of a porn star. Other than that, her design is generic and her personality non-existent. The character development is mediocre, but at least the developers tried to make Kaori more than just a cum toilet.
GAMEPLAY
7 Days Girlfriend uses 2D and 3D art. Characters are in 3D while environments have both styles mixed in. Clicking the screen advances the story. You read the dialog from speech bubbles above the characters' heads.
There is no branching story and only one available ending. There are no save slots since the game is so short. Scenes are limited to 'stages' that allow you to guide the main character to the next destination. You have limited walking capabilities within stages.
Sex scenes take the form of mini games. Different sexual acts are assigned different buttons. You click the buttons and watch the characters act out your decision. You have unlimited clicks, and you can repeat the acts until you're done nutting. The hentai scenes are animated in 3D. You can watch Kaori swallow dick, or pound her until you're satisfied.
GRAPHICS
The game's graphics are excellent. The developers use simple 3D designs for characters and sex scenes. Characters are animated using cell shading technology. The 3D aspect also makes the game more vibrant. Colours are light and shadows are pronounced. This is especially noticeable with clothing that look very detailed.
The hentai animations loop. They are smooth, and detailed. Kaori has plenty of slutty facial expressions, including a fantastic ahegao face she makes when she swallows cock. Her body is featured in many positions. Her proportions stay consistent between sex scenes. Her character design is very simple, but feels unique due to cell shading. Animations during non hentai scenes are less detailed.
I praise the developers for the 3D art, but some scenes feel as though they should be hand drawn. The protagonist's face is always obscured, or worse, completely absent. It's hard to know what he's feeling.
SOUND EFFECTS AND VOICE ACTING (SFX)
This game has limited voiced lines. Kaori and her friend Monitess are the only characters that are voiced, and they are limited to greetings and clipped phrases. There is almost no moaning during sex, save for small squeals of delight.
There's a good number of sex sounds. Most of them can be heard during mini games when Kaori is stroking dick, or sucking it. When you're fucking her, you can hear the sound of your character thrusting in and out. When she's aroused, you can hear her vagina making wet squirting noises. When you kiss Kaori, a slobbering sound plays to highlight the tongue tango.
Other sound effects are very minimal. Your character has a phone that occasionally rings, etc.
MUSIC
The music is serviceable, but not memorable. The tracks have low energy. They reminded me of slice of life anime songs. There isn't much variety, but songs are of decent length. There's enough variety that you're not always listening to the same old songs.
Songs use real instruments such as pianos and xylophones. The main track has an upbeat tempo with a cheerful energy to it. It's quite relaxing to listen to. The second song plays over personal encounters. It's soothing and intimate. Songs like this remind me of anime where the characters camp out under a starry sky.
The music isn't bad, but I preferred playing the game without it. I found it more enjoyable with just the sound effects. The songs do not change with the speed of the sex, or build up to the climax.
HENTAI
7 Days Girlfriend features unique several sexual misadventures. You have simple groping, intimate blowjobs, upskirt peeking, and even a gangbang. My favourite was the boobjob scene. The guy's dick is a transparent rod that slides between Kaori's delicious breasts. The boobs realistically heave up and down as you speed up your thrusts, before spraying her rack.
The ability to choose the speed and progression of sex scenes is one of the game's strong points. As mentioned, you can choose to replay the scene for as long as you want, even after you've splurged your load.
The game deserves praise for its pacing. Your character doesn't just ram his dick into Kaori on the first day. Each day feels like a natural progression of the sexual relationship between them, transitioning from mundane encounters to hardcore hijinx.
CONCLUDING WORDS
7 Days Girlfriend is visually stunning. The game is short, but has lots of fap material. The characters are bland, and the story thinner than rice paper, but the sex animations and mini games make it a worthwhile experience.
I highly recommend this porn game to you. Download 7 Days Girlfriend.
GRAPHICS

GAMEPLAY

STORY

MUSIC

SFX

HENTAI