Written by Mistress Valentine, edited by Sexy and Otaku Apologist
Yui-Chan's Too Nice (To Say No) And That's Why She's My Cum Sponge, a visual novel game developed by Pinpoint. Released October 28, 2016. Download on DLSite for $18.76. For PC Windows. Full voice acting. Censored genitals.
Shotaro Sakashita's life sucked in every way imaginable. That is until the day he realized, his sexy classmate Yui-chan can't say 'no' to any request however outrageous. Now Yui-chan's the only one doing all the sucking in this relationship.
PROMO: When you download games through links on Hentaireviews, we make original hentai comics.
Before trying this game, please read our guide how to download DLSite games.
STORY
Shotaro is a fat loser with no ambition and no talent. He spends his days fantasizing about sticking his his dick in his classmate, Yui. She is popular and kind-hearted to a fault which prevents her from saying 'no' to people in need.
One day Shotaro pretends to not have done his homework even though he already got the answers from another classmate. He then asks her to drop by his house which she does. Eventually she gets told to show her panties. Yui reluctantly agrees. Shotaro kisses her and then fucks her and comes to the conclusion that no matter what he asks, Yui will say 'yes'.
The rest of the game follows Shotaro's journey of turning Yui into his own personal cum dumpster. He keeps asking to have sex with her. He escalates his requests, eventually getting her to cosplay with several dildos and vibrators shoved up her butt. Yui succumbs to Stockholm syndrome and takes the dick!
This would be alright if some sentences were not translated from Japanese, and further sprinkled with various low quality translations.
SOUND EFFECTS AND VOICE ACTING (SFX)
Voice acting is only available for Yui. The actress gives one hell of a performance. She strikes the perfect balance between shy and innocent and slutty. During normal interactions, she plays up Yui's pure and good-hearted nature and makes you feel sorry for how she is treated. Once her inner slut is awakened, her voice is sexy as hell with wild moans.
The game is very limited with sound effects. The only noticeable sounds are abstract noises you keep hearing when clicking on buttons.
MUSIC
Music in Yui-Chan's Too Nice is good. The game uses a combination of original and synthetic instruments. You'll frequently hear include the piano, xylophone and triangle. Certain songs feature string plucking. Songs that use original and synthetic instruments together sound hideous.
The OST is filled with unusual musical selections with some bizarre rhythms. The soundtrack features a good balance of different genres. Some songs are slow and sound ominous while others are catchy, but repetitive. Songs loop continuously.
GAMEPLAY
Yui-Chan's Too Nice is a kinetic novel. You turn the page to progress the story. The story is linear with only one ending and no choices to make.
Most of the game menu is only available in Japanese. Customizing the settings can be difficult. The in-game menu is translated, so you can save and load easily. The 'skip' and 'auto' button will help you masturbate without constantly having to click the screen. The game also features a 'Memories' section where you can replay your favourite sex scenes. Use the 'Gallery' function to fap to Yui's sexy anime body.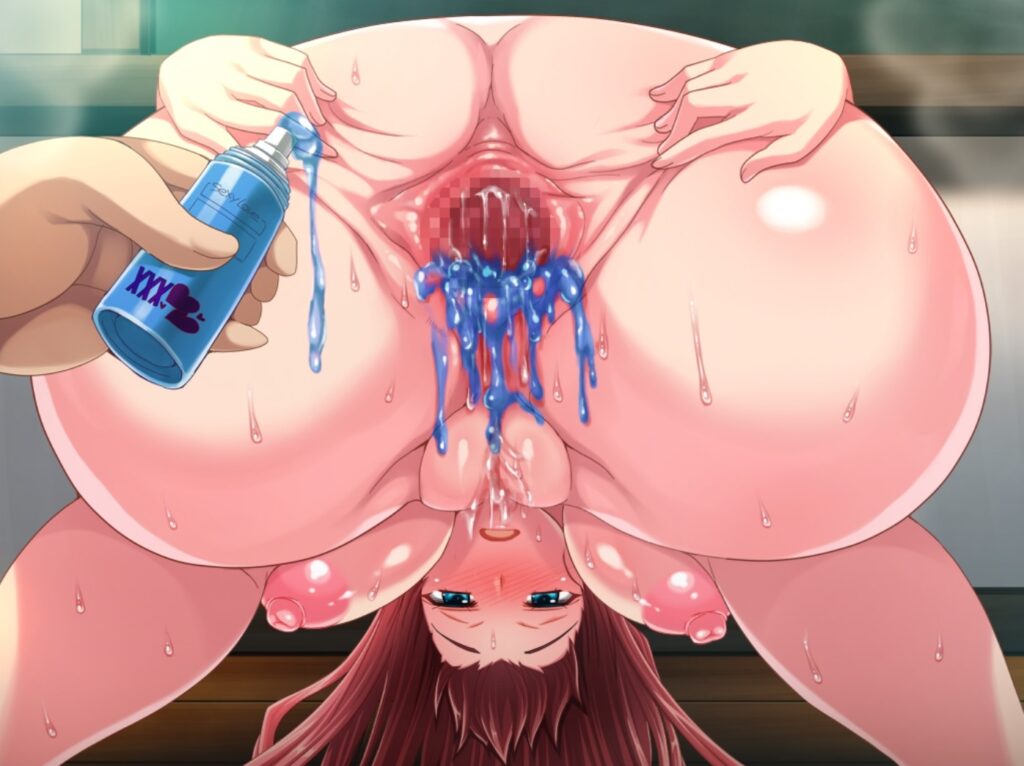 GRAPHICS
The game features plenty of kinky artwork. Yui's character design is sexy as fuck. Her breasts are oversized and often imprisoned underneath very tight-fitting school uniforms. She makes deliciously lewd O-faces while sucking cock. Her tits grow and shrink at various points in the game.
Shotaro's character design looks hideous. He fits the bill of an ugly, fat bastard with a big nose and a slasher smile as he fucks Yui's brains out.
Artwork evolves during a scene to include multiple characters, new objects like dildos, vibrators and dicks. Yui's body will become coated in sweat as the sex scene goes on. She has numerous facial expressions during intercourse.
The game has adequate background artwork. Locations have believable detail. The art style is mundane and out of focus in some artworks. Several backdrops have different variations for afternoon and morning settings. The game has enough locations to make the world feel more realistic with classrooms, bedrooms, toilets, locker rooms, etc.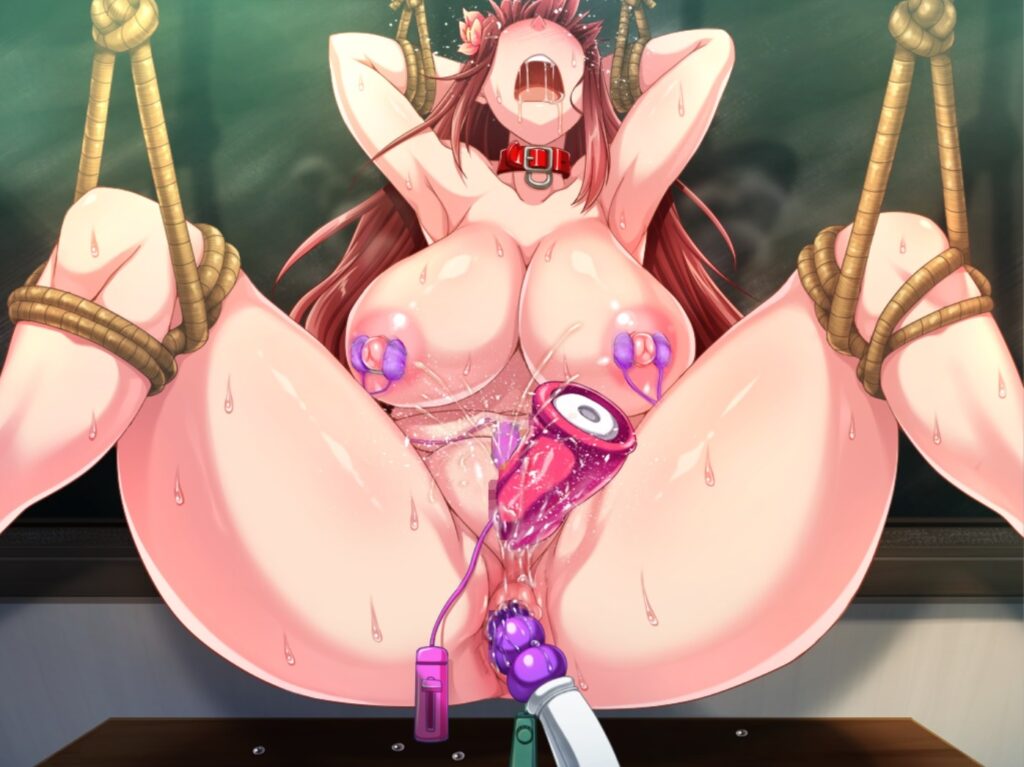 HENTAI
Yui-Chan's Too Nice features over ten super erotic sex scenes. The camera angles are hot and the play by play commentary will double the size of your boner. Throughout the game Shotaro lives up to the game's title by turning Yui into his personal meat toilet. He sticks vibrators and dildos in her pussy and ass and forces her to keep them in there during class.
He makes her cosplay for him as magical girls and tempts her to have sex with him while wearing her gym outfit. She sits on his face so he can eat her out at school before he stuffs her ass with his fat dick. At school he begins treating her more and more like a pet by putting a collar on her and writing 'slut' and 'cum dumpster' all over her body. He will stick his dick inside her at the most inconvenient times until she's pregnant. There's sexy bondage play with ropes and nipple vibrators too.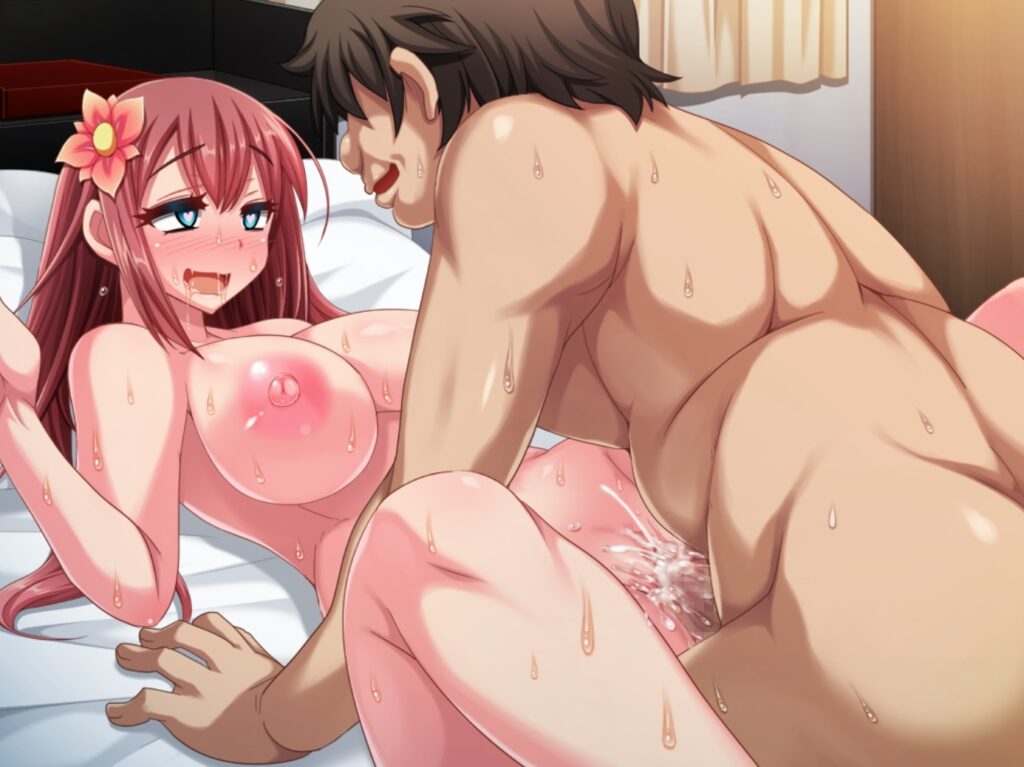 CONCLUDING WORDS
Yui-Chan's Too Nice is a great porn game with plenty of mind-blowing sex. The lewd artwork more than makes up for the partially untranslated bits. You'll forget all about the lackluster excuse of a plot while jacking off at Yui's massive rack.
Highly recommended Japanese porn game. Download Yui-Chan's Too Nice!
Graphics

Gameplay

Story

Music

SFX

Hentai