Netorare Hentai Game Review: Farming Life
Hentai Reviews

>

Reviews

>

Netorare Hentai Game Review: Farming Life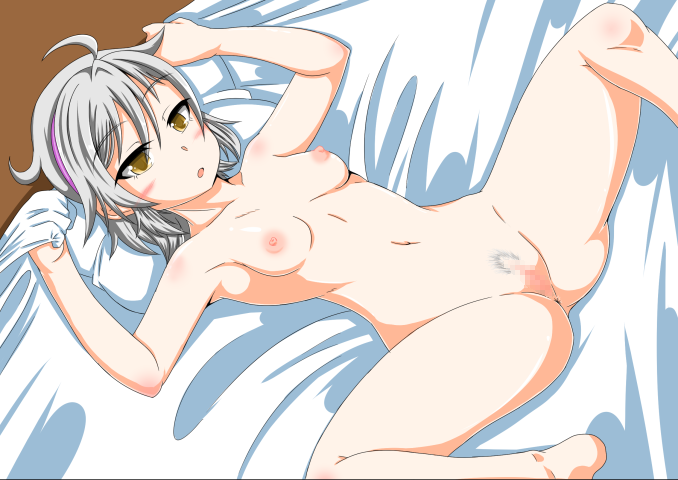 Written by Rastafoo69, edited by Otaku Apologist
Farming Life, a cuckolding hentai game developed by Star's Dream. Released January 13, 2017. Download on DLsite for $6.00. For PC Windows. No voice acting. Censored genitals.
After your father is injured, you take over his ranch and work to make it the best in town! There are two cute waifus for you to seduce, but be careful! If your game ain't up to snuff, they'll cheat on you and have sex with another man!
New to Japanese eroge? Read our guide how to download DLSite games. 
STORY
Raise strong cows and give gifts to your chosen lady. One girl is traditional and sweet, while the other is mysterious and quiet. You can only pursue one girl in a playthrough, and there is sadly no threesome ending.
There are four endings in total. Two are happy endings with marriage, and two are cuckolding endings with the girl leaving you. The cuckold endings go all the way, the girl even gets pregnant by your romantic competitor!
The game focuses on tiny story events to show your relationship developing. This approach causes some problems. Did you walk in on a girl showering? Did you find her visiting a grave site? These small moments are well written and enjoyable, but spaced out to be far apart so they don't flow well.
Although the writing in this game is disjointed and aimless, it does build up the character relationships well. If you play the pure love route, you can follow a relationship from the first kiss all the way to the marriage ceremony. Very few hentai games allow you to marry a villager, making this a truly unique experience.
GAMEPLAY
Farming Life was created with RPG Maker VX Ace, the most common version of the engine. This game is missing numerous features standard to most titles. There isn't even an options menu to lower the volume!
The gameplay is mostly you walking around. Put a cow in your party and walk in circles for ten minutes. Every step you take will level up the cow. You do this to hundreds of cows until the game ends. When a cow is high level, you need to take him into town to be graded. Once graded, he cannot level up anymore. On the bright side, he will begin producing milk which you can sell for profit.
This game is both too simple and complicated. It's simple because you're generally just walking in circles. It's complicated because of the cow certification system.
There are two types of cows: Dairy and Beef. Each is ranked on the scale of 1 to 5 stars. You start the game with 3 default cows belonging to your father. You cannot get rid of these cows. Each cow has a star level and a letter grade going up to an 'A'. Cows cannot be milked until they are graded. You have a very limited amount of space on your ranch to hold cows. Feed herbs to your cows to raise their rank. You cannot have cows of identical rank inhabit the same farm.
This is the most autistic adult game I've ever played. Memorizing all this crap is agonizing.
GRAPHICS
The art is drawn in a cartoonish variation of the Japanese anime style. There are 35 CG images, split evenly between the two girls across 34 sex scenes.
The character art in this game is gorgeous. The brunette named Midi has a perfectly round ass and dark red eyes, the same color as the protagonist's hair. In color theming, she's your obvious match. This makes it even more shocking when she cheats on you with a man with gray hair and no eyes at all. Even without dialogue, the visuals convey that she is not meant to be with him.
The shy and quiet Tulu is the supreme waifu. Her purple hairband and pink bed sheets give her a girly touch. Her copper eyes and expressionless face always keep you guessing. She represses a lot of her feelings but when they come out, you get the perfect view of a cowgirl position, looking into her eyes, as she lowers herself onto your cock. I was completely in love.
Allowing cows to join your party and follow your character across the map was such a cute change from the standard RPG presentation, I absolutely adored it. And the numerous standing artworks for each character really brought the scenes to life.
The two strongest downsides to the game are the small and unimpressive world, paired with a lack of basic game functions. There is no text log and there is no way to hide the dialogue box. This is especially bad during the missionary position, where the letters on screen block you from seeing all of the action.
VOICE ACTING AND SOUND EFFECTS (SFX)
Farming Life has no voice acting.
There are no sex sound effects. All sound design is restricted to opening doors and smacking cave bats. The audio does its job, but there is nothing unique to describe here. The gameplay consists of walking in circles, so there isn't much opportunity for sounds.
MUSIC
The soundtrack has 16 songs in total. From slow piano to bouncy xylophone paired with guitar and drums, there's a ton of variety in these tracks. The music really brings the setting to life, giving it a relaxing rural atmosphere.
The music matches the visual presentation well, evoking a feeling similar to Harvest Moon. The character of Midi is literally a rip-off of Ellen from Harvest Moon, so this was obviously intentional. The developer is capitalizing on the nostalgia of people who love farming games, and this music made me want to keep playing in spite of how repetitive things get.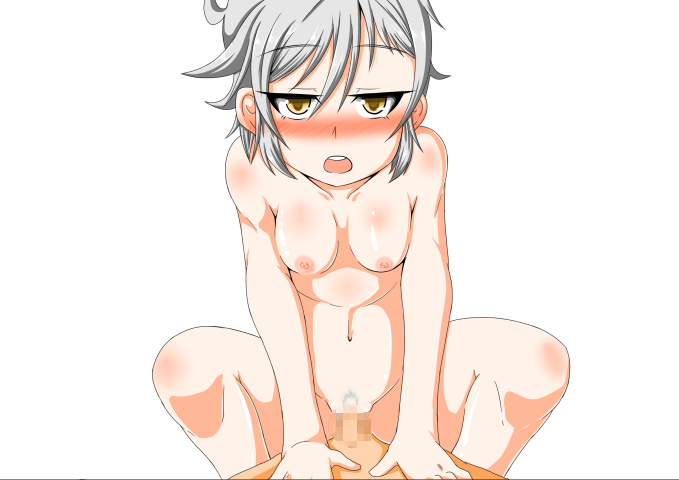 HENTAI
The game has 35 CGs spread over 34 scenes. Each girl has 10 love scenes and 7 cheating scenes, adding up to 34 total.
The NTR / cuckolding content in this game is magnificent. In the very first scene, the girl is deflowered by another man. In the fourth scene, you walk in on them fucking. And by the seventh scene, she's pregnant with his child and devoted herself fully to him. She'll even invite you over, just to make you sleep next door and listen to them fuck! Your waifu is a corrupt whore!
If cuckolding makes you sad, you can play the romantic pure love route. There's a scene for your first kiss, walking in on her changing, and even a marriage ceremony! The romance in this game flows naturally and realistically.
The fatal flaw in this game is how the cheating content is unlocked. After you've romanced a girl enough, an event occurs where you bet her in the cow competition. If you lose, your girl gets stolen for a hot night of ass pounding. It was silly and hard to believe. It's like the writer wanted to get into the cheating quickly without the necessary emotional build-up.
CONCLUDING WORDS
Farming Life is a hot adult game that isn't actually about farming. You run a cattle ranch. Also, you're walking around more often than raising cows. It's like a mixture of Harvest Moon and Death Stranding with cuckolding sex. It's a super odd experience overall, but the sex scenes made it all worth the annoyances.
Download Farming Life. If you want something more story focused, check out A Loving Wife Who Obscenely Serves Another Man.
Graphics

Gameplay

Story

Music

SFX

Hentai