Netorare Visual Novel Review: My Happiness ≠ Her Happiness
Hentai Reviews

>

Reviews

>

Netorare Visual Novel Review: My Happiness ≠ Her Happiness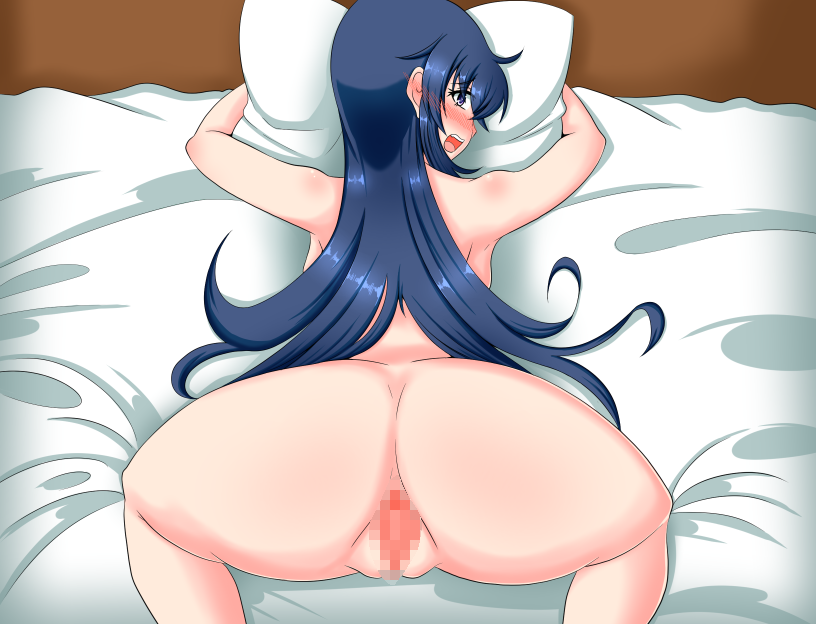 Written by Rastafoo69, edited by Otaku Apologist
My Happiness ≠ Her Happiness, a netorare visual novel developed by Star's Dream. Released November 25, 2021. Download on DLSite for $12.00. For Windows PC. No voice acting. Censored genitals.
Your name is Tadashi Komano, and you're a basic businessman married to your wife Yahiro. Life was tranquil until you wife mentioned the guy she used to date, the guy who deflowered her. Now, it's the only thing you can think about!
PROMO: When you download games through links on Hentaireviews, we make original hentai media.
STORY
This game features two routes. Do you push Yahiro to get involved with her ex-boyfriend Kamiki? Do you push her to get involved with your boss Nurukawa? I recommend skipping this section of the review if you want to avoid spoilers.
If you push Yahiro to get involved with Kamiki, she begins to have an emotional affair with him. If you push her to fuck your boss, she slowly becomes corrupted into his love slave. Regardless, both endings involve your wife being impregnated by another man.
While the boss route is better for fapping, the ex-route is more likely to fuck you up emotionally. She cuts her hair short for him, removes her wedding ring, and even accepts a new wedding ring from Kamiki! It's not long until she divorces you and becomes his wife instead. While at first you were a throuple, a couple of three people, you slowly came to realize they are soulmates that belong together. And so, you allow her to leave.
I liked how the route with Kamiki doesn't feature sex until scene ten. It really emphasizes the slow burning romance of the emotional affair your wife is having with another man. The kissing and touching and closeness is enough to make any cuck go wild!
Discover more cuckolding hentai media we have reviewed!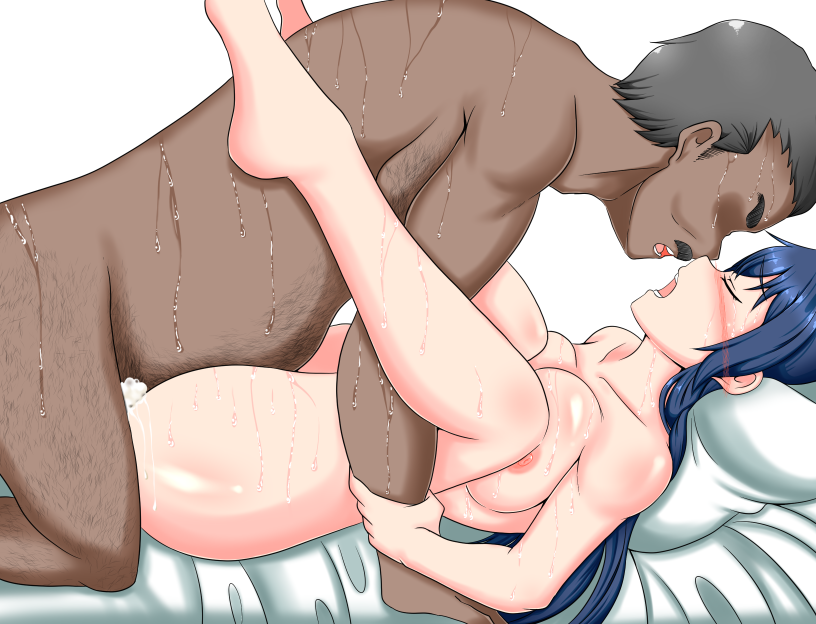 Although there are two routes, there are four endings. Basically, are you still in Yahiro's life or not? In some endings she physically leaves you, in others she emotionally leaves you. The ending that hardcore psychological cuckolds love the most is when she divorces and friendzones you. The protagonist is basically an emotional support cuck, always living in orbit of his former wife.
The route where Yahiro fucks your boss is a lot simpler. He just says "I can give your husband a high evaluation if you give me a handjob", and it progresses from there. I prefer this route since it gets to the sexy stuff really quickly.
The writing in this game is simply phenomenal. "Like an insect drawn to light, I moved closer, quietly…", is how the game describes you creeping up to the bedroom. When you witness your wife getting a bare creampie, the narration says "His scrotum contracted as if to tell the world he was cumming inside my wife". Just imagining that in my head, I already came in my pants.
I love the aftermath of early cuckolding. It's that lewd vibe where your wife knows she cheated on you, and you know it too, but neither of you are emotionally ready to talk about it. You see the full condom in the trash full of thick cum and realize, if that got inside your wife, she might have gotten fertilized. Seriously, this author nails the psychological aspects of cuckolding.
Each route is two hours long, so the game has four hours of content total. The Ex-route is told through 15 scenes and two endings. The Boss-route is told through 11 scenes and two endings. Although the former is longer, the latter has better pacing overall.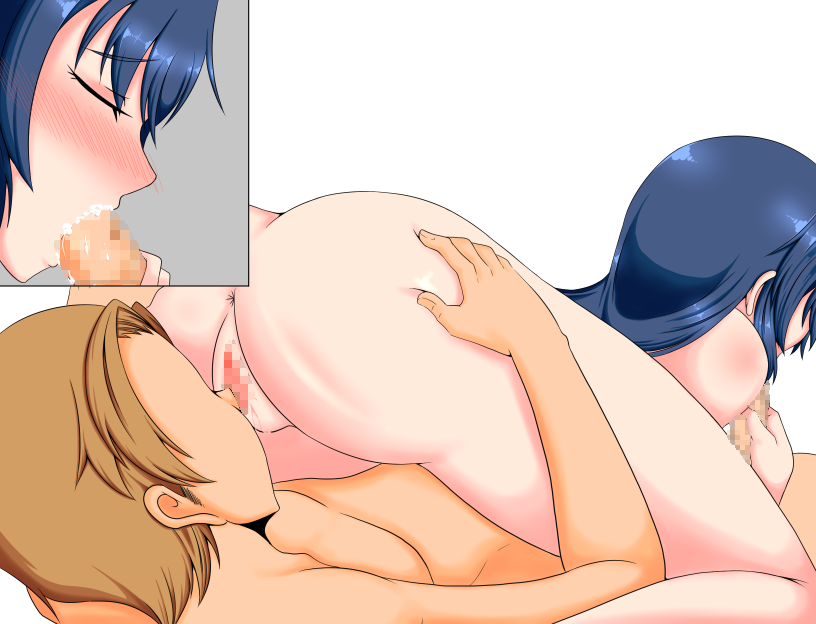 GAMEPLAY
The game was made in RPG Maker MV. Press Alt to skip text. Move with the arrow keys. The recollection room is opened after you complete the game.
As a visual novel, the only real gameplay is choosing which route to engage in. Simply walk your character to work and decide if he'll work with his boss or work alongside Kamiki.
Your wife has two stats. Her loyalty starts at 100 and her desire starts at 10. The loyalty stat functions as a measurement of how close Yahiro feels towards you, and how much she trusts you. Respond to her text messages and have sex with her to regain her trust. Her loyalty does need to be lowered to unlock new scenes, but if it's too low and if you make hurtful decisions, you will be locked into the ending where she leaves you for another man.
The game play here is very reminiscent of Tamani's Hentai Adventure. Where, sometimes days will pass with nothing happening, all to increase the tension and anticipation before a grand lewd act occurs.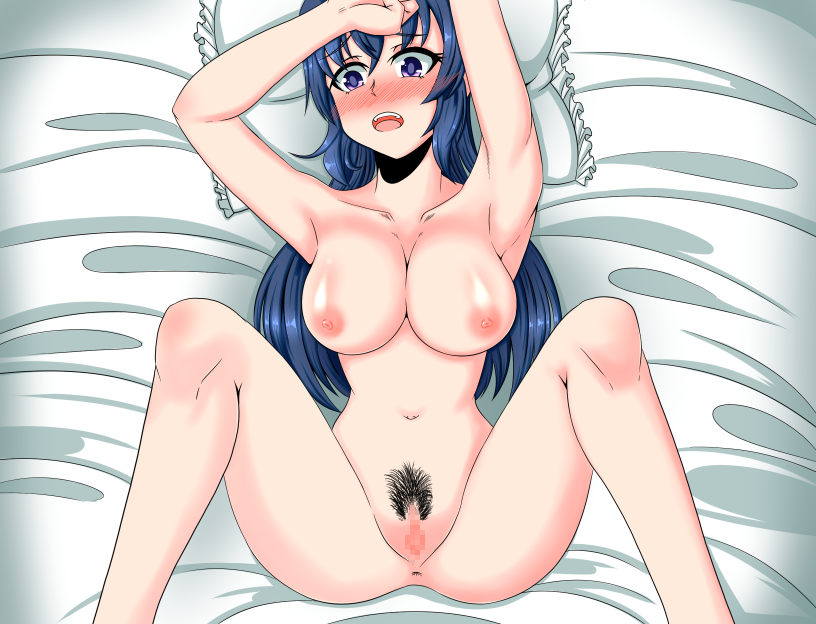 GRAPHICS
There are over 1000 art assets in total and yet, not a single one of them features pregnant standing art. There is no way to hide text boxes, so it may be a drag to enjoy certain images. The game lacks polish, like when I got soft-locked into a room and had to reset. In spite of these issues, the game is still a fantastic experience.
I love how the wife is drawn so pure and innocent, because it makes her lewd scenes even more erotic and shocking. I love how the screen flashes red when the cuck's heart starts racing fast. Most of all, I love how this is a visual novel with a world to walk through. The big environments provide scale and symbolism, like how Sinryu's building and staff is so much bigger than your own company's.
There are 30 unique scenes, each with their own CGs. I love the various positions and perspectives shown. The developer knows what camera angles will turn us on the most, and for that, I praise him! My favorite mini-scene is the shower sex where you could only watch from outside as your wife and her lover have an intimate moment together.
Of course, no game is perfect. I don't like how the recollection room lacks visual indicators for which scenes are unlocked and which aren't. I also dislike how condoms are poorly illustrated as vague tints on the pixelated cock. In this game especially, de-censoring the genitals would have made it truly unforgettable.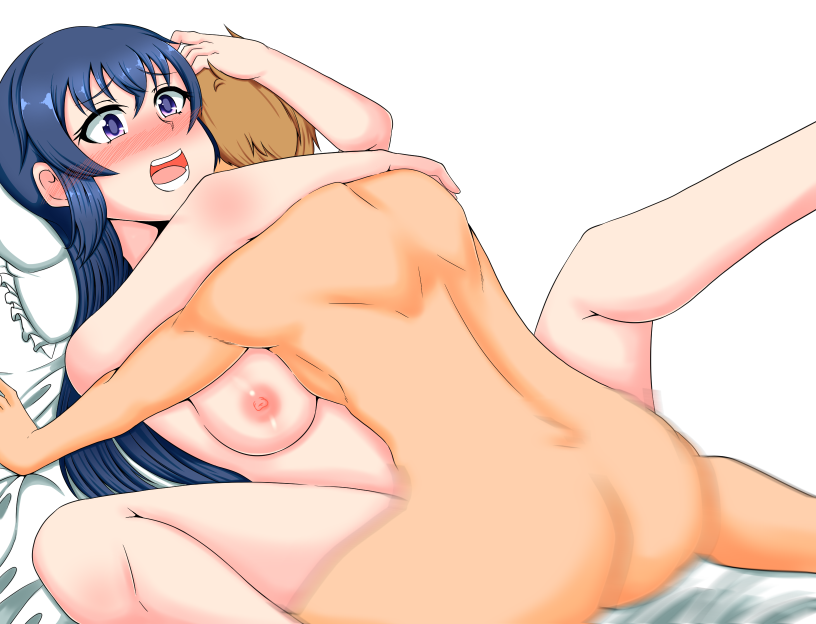 VOICE ACTING AND SOUND EFFECTS (SFX)
My Happiness ≠ Her Happiness has no voice acting.
The sound effects in this game are fantastic! From the door closing behind you, to the sound of a shower running in the back room, this game does it all. The absolute best moment of sound design is when you overhear sex occurring. The sound of those bouncing bedsprings absorbing the thrusts is downright orgasmic. This game is a master lesson in why erotic games are better than porn videos in every way.
MUSIC
There are 26 tracks total, 8 of which are not simply stock assets. Personally, my favorite track is the one with the horns for a simple yet lively residential experience. Piano for foreboding scenes is also much appreciated. However, I feel that the music is only good for one route. Replaying the game on a second route, you'll feel how repetitive the music gets, and it will detract from the experience overall.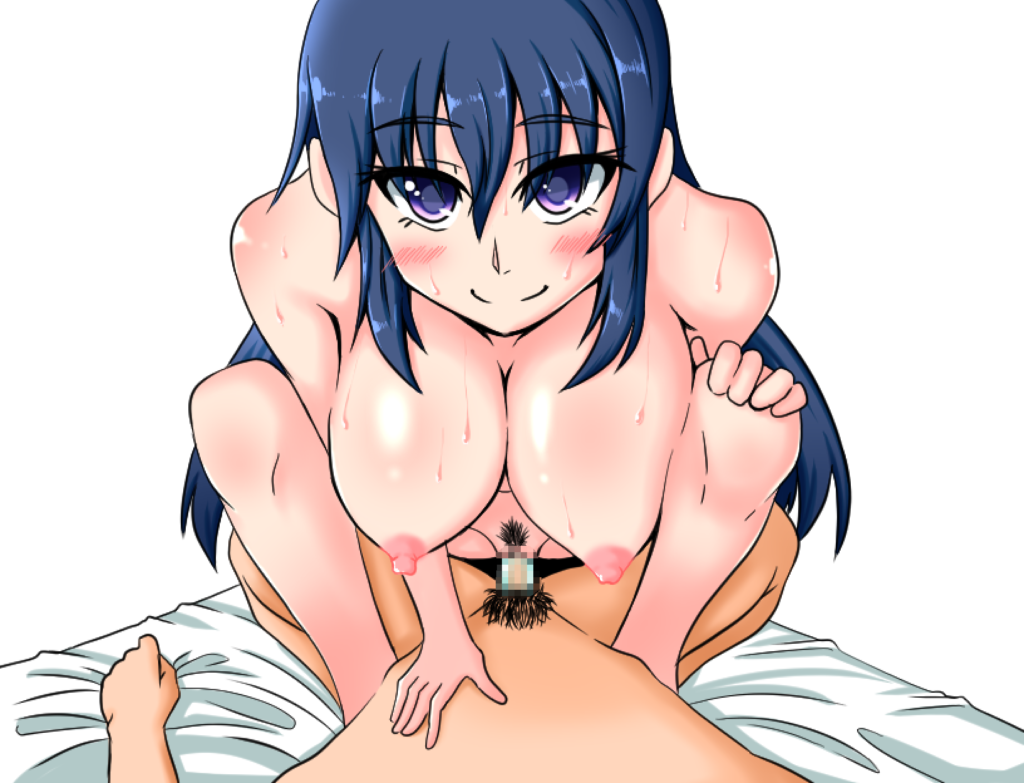 HENTAI
There are 30 scenarios in total. Notice I said 'scenarios', because a couple have branching outcomes leading to different scenes. My favorite example is your first night inviting your boss over to have dinner with your wife.
Two hours into drinking, she's blackout drunk and your boss leads her to the bedroom. He gives you a thick wad of cash and sends you outside to go buy drinks. Your choice is to take a while or to hurry up. If you take your time, you'll walk in right when he's about to fuck her pussy! Then you're given a second choice, stop him or encourage him to fuck your wife! If you stop him, he'll cum on her face. But if you encourage him, he sticks his bare and unprotected cock deep into your wife's drunk pussy. She thinks it's just you, but she does not realize it's actually your boss! Your boss is fucking your wife! His swollen balls are slapping against her ass! You always have to wear a condom, but your boss is fucking her raw! And of course, he's going to cum deep inside her, and let the cum drip out bit by bit!
As you can see, although there are 30 scenarios, a scenario has the potential to diverge in different ways based on the choices you make as the player. In that sense, the game leans more towards netorase than netorare. It's more about cucking than it is about cheating.
My favorite scenario in the boss-route is when your wife moves in with him for one month. Ultimately, she gets impregnated by your boss, and there's no chance that you're the father. Regardless, you hope to raise the child as your own, even knowing it is not yours. If you're interested in deeply fucked up cuckolding, this is the game for you!
CONCLUDING WORDS
My Happiness ≠ Her Happiness is the best NTR game we've reviewed in 2022. The sound design is top tier, the writing is phenomenal, and the visuals are super enticing. If you're looking to sit back and have a deep NTR experience, this is highly recommended for you.
Download My Happiness ≠ Her Happiness. If you like this developer and want another NTR title, then check out our review of Farming Life!
Graphics

Gameplay

Story

Music

SFX

Hentai