Further Your Journey into FredGDArt's Debut Erotic Title with New Chapters and Sexy Interludes
MONTREAL – August 16, 2017 – Today, gaming portal Nutaku has officially announced the addition of expanded downloadable content (DLC) of the popular title Tactics Elemental exclusively on the 18+ gaming platform entitled Tactics Elemental: Astral Leyline Chapter 01. Since the game's exclusive launch on Nutaku, this erotic role-playing game has consistently remained among the top ranked downloadable games on the portal. These new DLC additions mark developer FredGDArt's first true expansion of the realm of "Nowhere." The new chapters will add a mix of sexy in-story interludes, masterful plot development and strategic battle to the sensual adventure.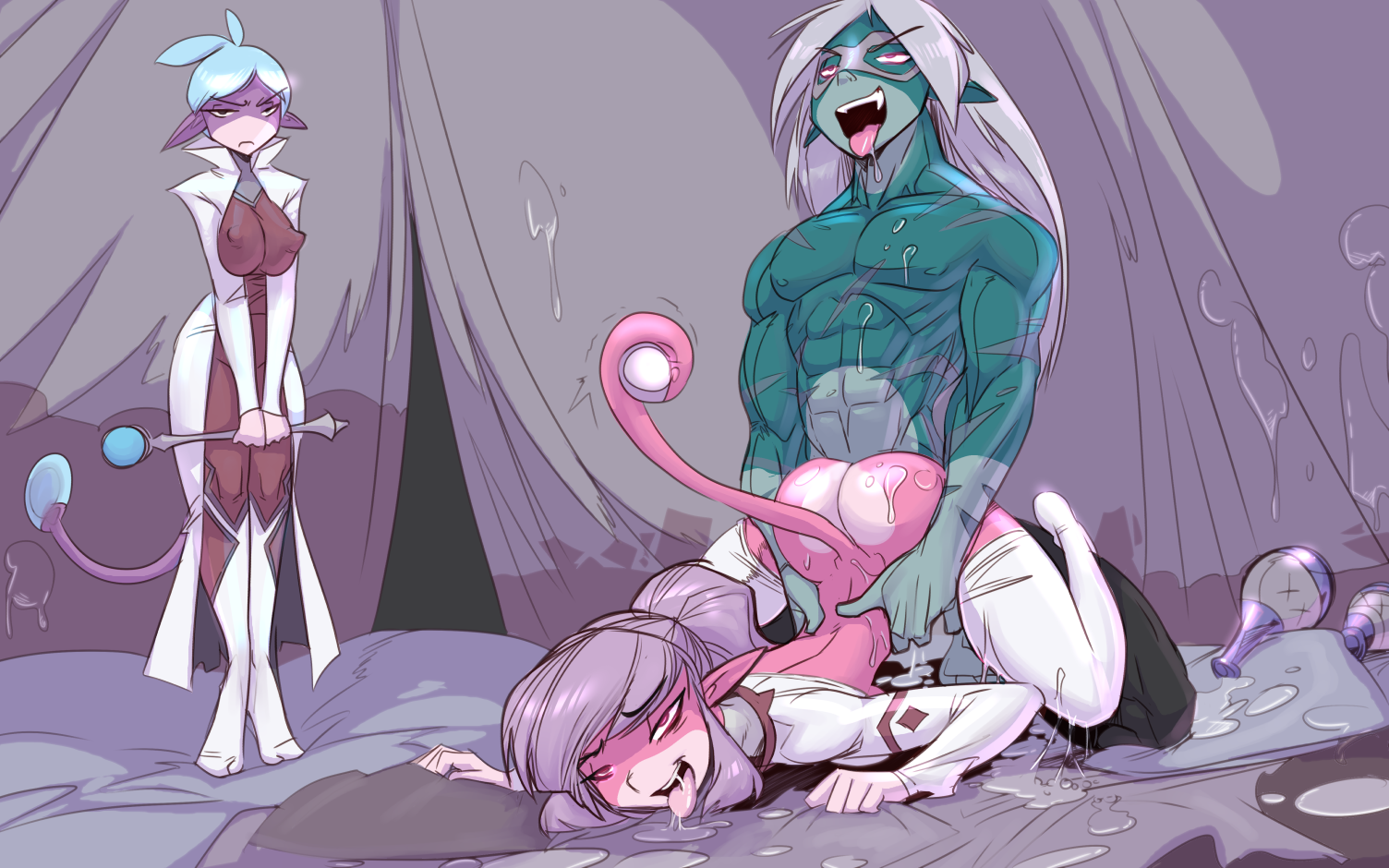 Tactics Elemental explores the realm of Nowhere, a kingdom dependent on users defense from the forces of lascivious villains. The newly added downloadable content becomes available at the "Astral Leyline" stage in Chapter 4 and adds to the already impressive 220+ uncensored interludes across 500 scenes. The title's new chapters will include content centered around small parties from the company of heroes going off on their own sexy romps. This marks the first of several iterations to be added to the popular game.
The release of Tactics Elemental marked the debut of the renowned artist FredGDArt into the adult gaming industry as a published developer. FredGDArt has made the transition from his well-known online comics "Gold Digger" to a developer in the adult game space while bringing his unique and recognizable talent and art with him.
Key Game Features
Price: $5 or 500 Nutaku Gold
Embark on your DLC Campaign Chapters once you gain access to the "Astral Leyline" area (In Chapter 4)
Bond-Enchantment system (Pairs gain power as they grow closer and have more sex)
Visual Novel Style Interactions (As romantic prospects fight together they gain affinity and grow their bond. 56+ pair bond combinations)
No DRM
More DLC Campaigns planned for the future
System Requirements:
OS: Windows
Graphics Card: DX9 or DX11
Storage: 2 GB Available Space
About FredGDArt
FredGDArt is entering the gaming industry with this debut title: Tactics Elemental. Bringing his famous, high quality art and side splitting humor, FredGDArt has what it takes to become a success within the lewd-gaming scene.
About Nutaku
Nutaku.net is an online gaming portal featuring 18+ games from around the world. Created in 2014, the site debuted by distributing Japanese browser games and now includes a vibrant community, weekly contests, and seasonal game deals. Boasting over 22 million visitors per month, Nutaku is the largest English website in the world dedicated to 18+ games. In addition, Nutaku recently launched Kimochi Red Light, a non-profit crowdfunding platform exclusively dedicated to 18+ games where developers get to keep 100% of the campaign money raised. For more information, please visit: https://www.kimochi.co.