MangaGamer Launches Into Original Game Development with Koropokkur Kickstarter
Hentai Reviews

>

News

>

MangaGamer Launches Into Original Game Development with Koropokkur Kickstarter
March 13th, 2018
–MangaGamer is hoping to raise $30,000 to bring their first original visual novel to market.
After 10 years of localizing and publishing visual novels, MangaGamer is now creating its own original visual novel, Koropokkur in Love ~ A Little Fairy's Tale~, with Hinoue Itaru (Character Designer and Leader Illustrator of Kanon, CLANNAD, Rewrite, etc.) as the lead character designer and illustrator. Through stretch goals the company aims to include Mac and Linux support, full voice acting by famous Japanese anime voice actresses, further expand upon the story, and bring the game to life with Live2D Animation!
Koji Hotta, ​​general manager comments, "Since our main focus till today has been localization of pre-existing games, we're excited to put together our own game from scratch, involving several experienced industry professionals. It will be a challenge to say the least, but we hope to continue being the leading team in expanding the VN market in the west by working closely with our partners and fans."
Koropokkur in Love is a tale of a young woman who, after venturing out of her isolated village, experiences love and a vast, brand-new world for the very first time. Amusing troubles await her as she struggles to maintain her human-sized form with the help of her magic powers. The refreshing, at-home atmosphere of the story, cafe, and characters will bring a smile, and possibly a tear to people of all ages.
–
John Pickett, PR Director adds, "We're really excited to have this unique opportunity to bring our experiences into game development directly. Koropokkur, which is a fun and heartwarming story on its own, adds a lot of of what fans of Itaru's past works will enjoy. The three heroines are all quite unique with their own quirks, and the character interactions will take the fore in this title."
–
Features:
*Character Designs and Illustrations by Hinoue Itaru (Kanon, CLANNAD, AIR, Rewrite, etc.)!
*High Definition Visuals at 1920 x 1080 resolution!
*A heartwarming tale of fairies finding love in the human world
–
Koropokkur in Love ~ A Little Fairy's Tale~
Somewhere in Hokkaido lies a small village of fairies, once known to the locals as 'Koropokkur.' As times changed, their village prohibited its residents from interacting with the human world and the Koropokkur were long forgotten.
However, a few of these young Koropokkur became fascinated with the human world and gazed upon it through a magic viewing pool. Asirrera, in particular, was enamored with an ancient Koropokkur legend of a young girl who ventured out into the human world, became human through the grace of Kanda's Kamuy, the local deity, and found love with a human man.
Asirrera summons up her courage to break the village laws and see the human word for herself, using her magic to transform from the size of an apple to human-sized!
Unfortunately, her clumsiness quickly gets the better of her and ruins Satoru's last ditch efforts to save the maid cafe he runs in Akihabara. Plagued with guilt, she offers to help make amends by staying and working with Satoru to help revive the cafe.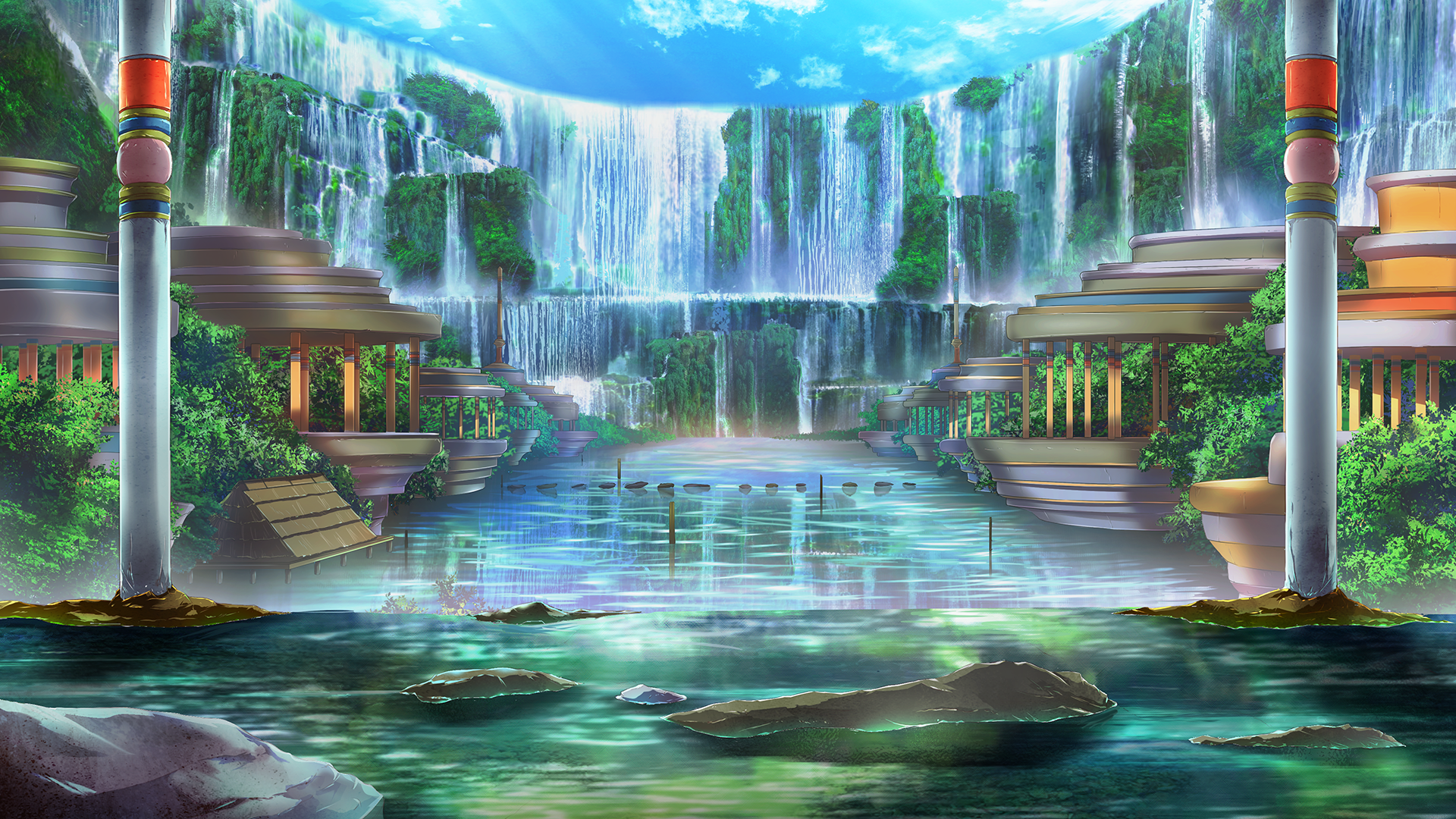 After seeing her plight through the viewing pool, her friends, Cirta and Haruante, leave the village to help. While they're both supportive of Asirrera, they also seem worried by her lack of urgency in fulfilling her true goal…
Koropokkur in Love will feature beautiful artwork by acclaimed artist Itaru Hinoue (Kanon, AIR, Clannad), and if successful, the voice talents of acclaimed actresses to be announced upon funding!
–
Koropokkur in Love ~ A Little Fairy's Tale~
Developer: MangaGamer
Genre: Adventure
OS: Windows Vista, 7, 8, 10
Text Language: English
Age Rating: 13+
–
ABOUT MANGAGAMER.COM
MangaGamer.com is the world's first legal download site for English translated Visual Novels. Since its launch in July 2008, it has offered services where fans can download and enjoy popular Visual Novels such as minori's 
ef -a fairy tale of two 
and OVERDRIVE's 
Dengeki Stryker
 right from their home. Don't forget to visit us on 
Facebook
 and 
Twitter
!