Written by Flamecaster, edited by Otaku Apologist
S&M adventure title, "Tsundere Idol: My Personal M-Pet", has been localized for English-speaking anime fappers by Cherry Kiss Games.
Rui Kurumizaka is a rising star on the Idol scene. Kota is a shy student that shares a university class with Rui. He's also one of her biggest fans. One day, a porn magazine falls out of her bag. To save her from the embarrassment and future trouble, he claims ownership over the magazine, and uses the embarrassing event as an excuse to finally approach Rui.
The story is told from Kota's perspective as he discovers his idol's perverted side. Rui turns out to be deeply interested in S&M — and a masochist at that. To fill the void in her heart, Kota assumes the role of her master and their erotic adventure begins.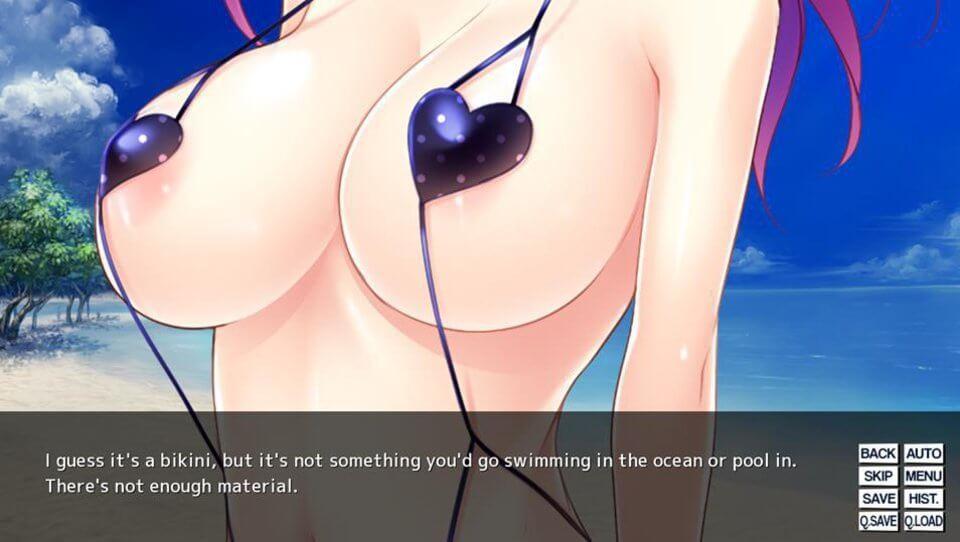 "Tsundere Idol: My Personal M-Pet" is a game developed by Norn/Miel and was originally released in 2016. Cherry Kiss Games has managed to translate the game and add some slight upgrades thanks to the funding received during the game's Kickstarter campaign. The new version includes support for 16:9 resolutions, a gallery mode, and a modernized UI — along with the game's original 14 sex scenes and three hours of Japanese voiced dialogue.
The mission of Cherry Kiss Games is to introduce great Japanese visual novels to the world. We have rights to the back catalog of almost 200 titles by well-known Japanese developer Norn/Miel. This time we are translating the title Tsundere Idol into English.

Tsundere Idol is the story of Kota, a mild-mannered student in Japan who is a fan of the up and coming idol sensation Rui Kurumizaka. Wouldn't you know it she happens to attend the same college as him and is in one of his classes! Too shy to approach the cool and popular Rui, Kota is happy just to be in the same classroom as her. Then one day an accident occurs and the contents of Rui's bag spill out on the floor revealing an naughty magazine! Our hero steps up and claims ownership in order to save the true owner the embarrassment of owning up to possessing such salacious literature. And thus begins an unexpected and unusual affair.

Features including:

– Translated version of the original Japanese Visual Novel

– Main female character fully voiced with original Japanese dialogue

– Original Japanese artwork modified to 16:9 aspect ratio

– Hours of story content

– Audio including music and special effects

– Enhanced with character sprite animations
You can download Tsundere Idol: My Personal M-Pet for $9.99. Available for PC on JAST USA's storefront.