3D Porn Visual Novel Game Review: Healslut
Hentai Reviews

>

Reviews

>

3D Porn Visual Novel Game Review: Healslut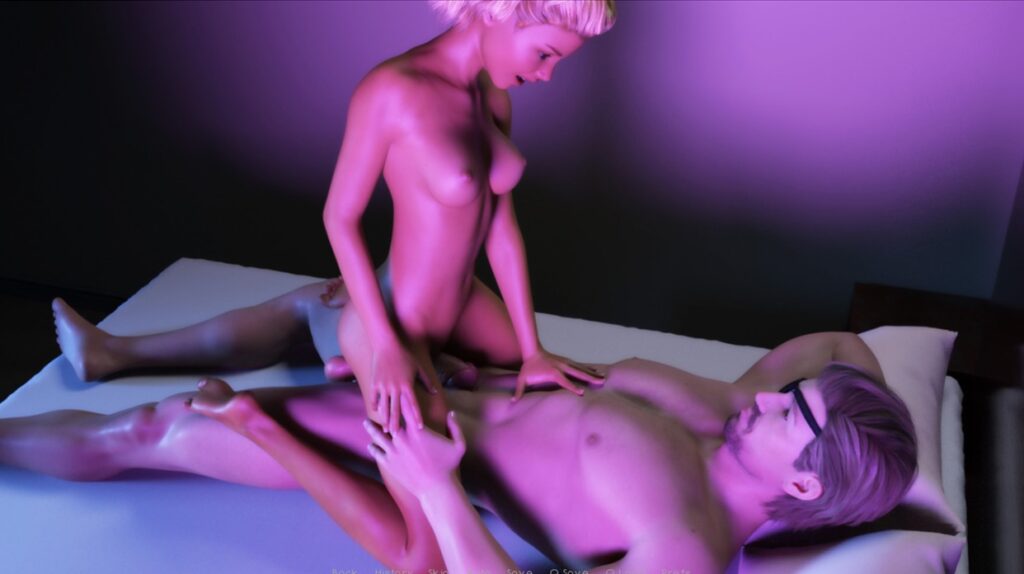 Written by Mistress Valentine, edited by Otaku Apologist
Healslut, an erotic 3D adventure game developed by Daviezwei. Visit the developer's Patreon. Available for PC Windows, Linux and Mac. No voice acting. Uncensored genitals.
You are a new beta-tester for Powerful Order Online, an MMO video game that uses virtual reality technology to stimulate the senses. Unfortunately the developers of the game are a bunch of incompetent assholes. You find yourself stuck inside the game as a 'slut' class whore mage. Even worse, you're stuck in a game full of NPCs who all want to fuck your brains out.
Visit our perverted store for more hardcore porn games.
STORY
Simone is the average Joe, down on his luck. He gets roped into testing a new virtual reality MMO game. A sudden glitch leaves him stuck inside the game. He is a 'slut' mage: A woman with big tits and a shaven pussy who can only cast sex magic. You meet and subdue a horny troll called Wejit who accompanies you on your journey.
The developers manage to get you out of the game, but all manner of plot conveniences force you to keep going back and getting fucked over and over again. The writing for Healslut is good. It's entertaining with a lot of enjoyably lewd dialogue and raunchy encounters. The characters are stereotypes.
The game has several hours' worth of content and strikes a good balance between plot and sex. New updates are posted regularly. None of the characters are developed apart from Simone who naturally grows to like sex as a woman. There are several characters I remember fondly. Roopah is a troll woman with huge tits and a large cock who loves to dominate Simone. Wejit is a horny monster with the IQ of a neanderthal. Some of his lines are very entertaining. He is ugly as fuck but at the same time I wanted him to fuck Simone soon as possible. There's something really naughty about getting fucked with a nasty old goblin dick.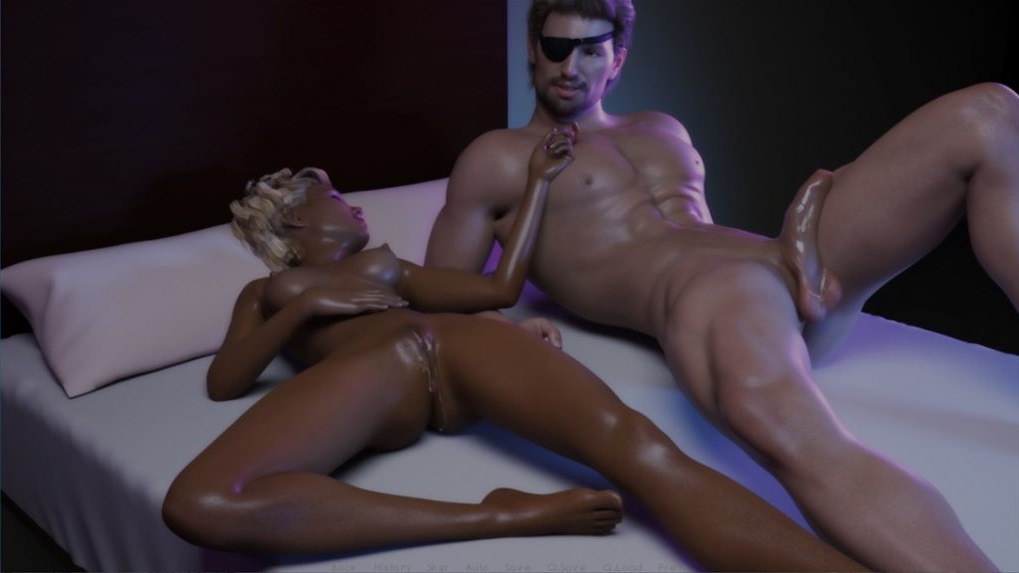 GAMEPLAY
Healslut is a visual novel game created with Renpy engine. You progress through the story by clicking the screen to "turn the pages". Every so often the game presents you with choices that affect what happens next. The game contains a lot of choices. These often determine who fucks you, and what you wear, but nothing more impactful than that.
The game has basic visual novel functionality. There are a lot of slots available to save your progress, but not enough to bookmark every choice in the game. You have to decide which choices you think will have a material impact and take it from there.
GRAPHICS
Healslut uses 3D artwork to tell its story. Characters have a realistic feel to them, but some of the sprites look anywhere from barely human to fucking ugly. Sprites have decent bodily proportions. All the characters are brightly colored. Shadows are used sparingly. The origin of light sources in certain scenes is a mystery.
The facial expressions of the character sprites barely change during interaction. The developer opted to switch out the entire sprite for another one with a different expression and pose. Scenes often feature only one sprite variation with a lifeless expression. Some of the characters look ugly as shit. Kayden looks like the sex offender child of Ken and Barbie.
Cocks are well animated. They look big, nice and juicy. Simone's pussy is shaven and inviting. The CGs used during sex are limited, but do their best at showing off characters in the sexiest camera angles. The game tries to have some basic animations. Certain sex scenes quickly flick between two still images to make it look like the characters are moving. The results are hit or miss depending on scene.
SOUND EFFECTS AND VOICE ACTING (SFX)
There is no voice acting in Healslut. Sometimes you'll hear stock moans and 'yes' noises during lewd scenes.
The game contains passable sound effects. There are a lot of atmospheric background noises, such as wood burning in a fire place, ocean waves and water, abstract magical sounds, cock sucking and pussy squelching. Some scenes have very recognizable opportunities for sounds that don't get utilized. There is no excuse for lacking sounds, especially when the developer already ripped audio from the internet.
MUSIC
The game's soundtrack is limited. Healslut has no music for the most part. Songs play at random intervals with no rhyme or reason. Music rarely befits what is happening on-screen. Musical selection is forgettable. Certain songs are borrowed straight from some internet music library. Sex music is especially recognizable, obviously downloaded online.
The music employs original instruments like the triangle, flute, guitar and piano. Songs are uninteresting, but noticeable when absent from scenes. The music style doesn't belong to a particular genre. Most songs have a whimsical beat to them. The compositions often have a slow pacing. The biggest failure of this music is that the songs do not immerse you in the fantasy world setting.
HENTAI
Healslut has great sex. Most of the sexual content focuses on domination with Simone on the receiving end. Roopah is her most frequent partner. Her DOM personality during sex is super entertaining and deliciously lewd. She treats Simone like her own personal fucktoy, spouting vulgar, degrading lines that make your cock grow several sizes larger.
During the course of the game Simone uses her new bouncy boobs to pleasure Roopah's big dick. She uses her feet to rub Wejit's cock and get his disgusting goblin cum out. She also gets wrestled to the ground by a girl, and they lick each other's pussies clean. In another lesbian scene, she gets a cunt smashed into her face. Meanwhile, her hymen gets broken by a suave guy with an eye patch. She is madly slutty in the scene, and lets him cum inside her.
I was disappointed that I couldn't find a route where Wejit plunges his nasty goblin cock inside of Simone. Sex scenes are harder to unlock than I would have liked.
CONCLUDING WORDS
Healslut is a promising 3D porn game with a lot of promise. The story is funny and entertaining enough even without the silly battles, awkwardly placed music and frozen facial expressions. This is definitely one of those games that you want to check out at least once.
You can find the latest version of Healslut on the developer's Patreon page.
Download for PC Windows. Download for Mac OS. Download for Linux.
Story

Graphics

Gameplay

Hentai

SFX

Music