"Alien Quest: Eve" Metroid-Inspired Porn Game Gets Demo
Hentai Reviews

>

News

>

"Alien Quest: Eve" Metroid-Inspired Porn Game Gets Demo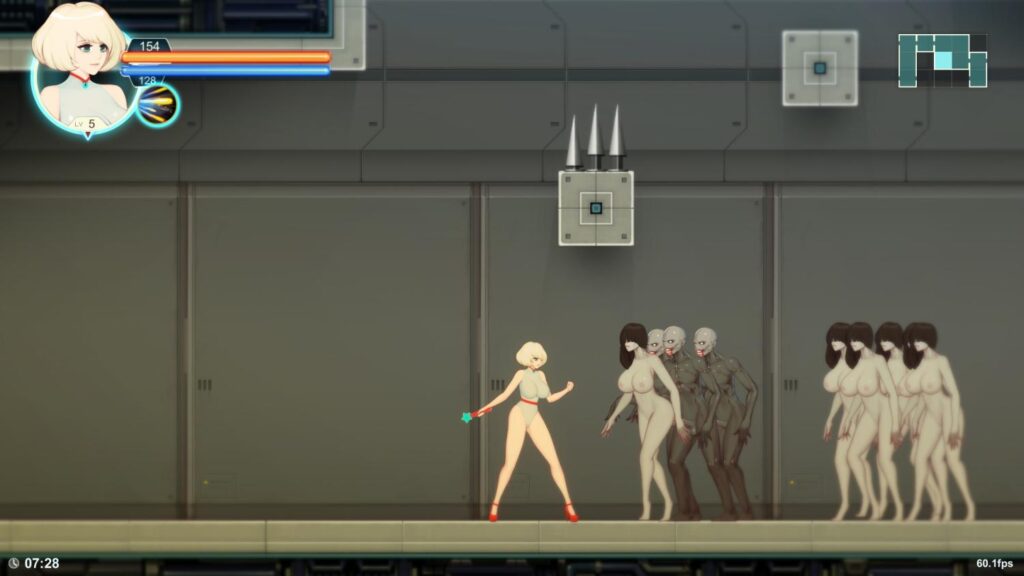 Written by Flamecaster, edited by Otaku Apologist
Independent developer GRIMHELM has released a gameplay demo of his latest Metroid-inspired erotic action game "Alien Quest: Eve".
Developer GRIMHELM, known for his two other action games, Dark Star and Dungeon & maid, is back with his third title, "Alien Quest: Eve", which is already quite far in development. "Alien Quest: Eve" is a game heavily inspired by the Metroid franchise, in particular, the 2D entries. In the title, the player takes on the role of Ellen, a young woman tasked with investigating an accident on the Medical Research Vessel EVE, overrun by nightmarish creatures in a science fiction setting.
As previously mentioned, the game is a Metroidvania-styled action game, meaning the player will have to explore various environments in a 2D world in order to find carefully hidden abilities and weapons that will allow them to progress past specific obstacles. Unlike Metroid however, "Alien Quest: Eve" also features a leveling system and attributes you can invest points in to strengthen your character after leveling up.
Like GRIMHELM's previous titles, "Alien Quest: Eve" will also feature a gallery mode accessible via the main menu, in which the player can view all the sex animations they have acquired through subsequent playthroughs. You can expect a lot of that juicy sexual content to be full of horny monstrous beings, zombies and tentacles with nothing better to do than try to get a piece of Ellen's luscious body.
The PC demonstration v0.11 version of "Alien Quest: Eve", containing six sex scenes and a small chunk of the full game to play through, can now be downloaded via zip file from this link. There is sadly no ETA for GRIMHELM's latest game, so we will have to sit tight and wait for more information.