'Magebuster: Amorous Augury' Cums on Steam
Hentai Reviews

>

News

>

'Magebuster: Amorous Augury' Cums on Steam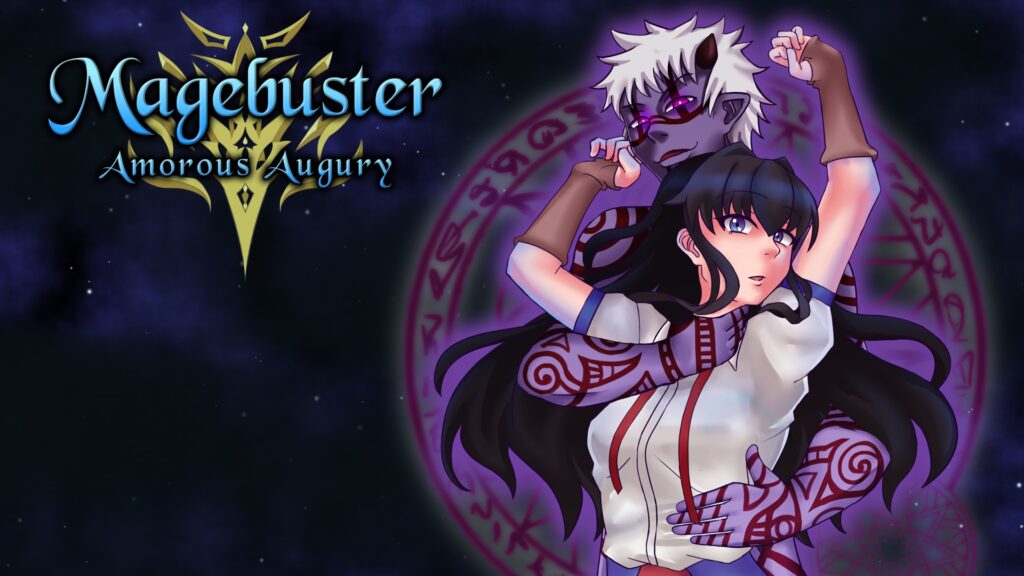 Press release edited by Otaku Apologist
'Magebuster: Amorous Augury' is an adult game where you play as a powerful spirit, summoned from another world by Sophia, a mage apprentice. After fighting her in a magic duel, the game reaches one of 6 endings, each with erotic content. The game is releasing on January 28th, 2019. When the game becomes available, it will appear on Steam on this page.
Game features:
– A Tense RPG-style boss
– 6 Unique Endings
– 1080p HD Resolution
– Full English Voice Acting
– An All-Original Soundtrack
– For Windows, Mac, Linux, and Android
– Digital Game Price: $4.99
– Digital Soundtrack price: $1.99
Developers:
Belgerum – Lead Developer, Writer, Programmer, Musician, Sound Artist, Voice of Xarric
Kronifer – Artist
SilkyMilk – Voice of Sophia
Steam: https://store.steampowered.com/app/956600/Magebuster_Amorous_Augury/
Itch.io: https://belgerum.itch.io/magebuster-amorous-augury
Gamejolt: https://gamejolt.com/games/magebuster/367624
Patreon: https://www.patreon.com/Belgerum
The powerful spirit Xarric is summoned by Sophia, a mage who wants to make him into her servant. Xarric fights back, beginning a magic duel. Will he be able to defeat Sophia and keep his freedom?
'Magebuster: Amorous Augury' is the second game developed by Belgerum Games, building on the concepts introduced in their first one, Demon King Dominion. It focuses on giving players a deeper combat system, branching paths, a more complex narrative, and more content.
Gameplay in Magebuster centers around a multi-stage boss fight against Sophia the mage. The player will fight through up to 5 different stages as Sophia changes her tactics. Winning or losing against the different phases will lead to one of 6 endings, each with sexual content, including mind control, tentacles, femdom, body modification.
Original music has been composed in a unique style featuring classical instruments like harpsichord and Pipe Organ. The cherry on top is full English voice acting performed by Belgerum and Silkymilk, bringing the characters to life and adding further depth to the sexual scenes.