Massage Porn Website Review: Thaipussymassage.com
Hentai Reviews

>

Reviews

>

Massage Porn Website Review: Thaipussymassage.com
Written by Otaku Apologist
Perhaps the sexiest porn concept I've encountered in years is the idea of a consenting bitch receiving a sexy massage with a fat-cock pounding as the happy ending. Why Thai massage parlors don't offer this kind of reverse service is beyond me. Petite Asian girls in full facial makeup allow every part of their plump fuckdoll bodies be massaged by a big stud. What's not to love?
You can subscribe to this hot website at Thaipussymassage.com.
Some of the early videos used a low quality camera. After those mishaps, I've been enjoying almost all the new releases on the site. While it's basically watching the same video over and over again, it's always fun to see a pussy massage.
I subscribed to the site for three months. Almost every new release featured a new girl with a soft, wholesome booty. Most times, watching that ass get groped made me cum long before her pussy got smashed and creamed by the masseuse. Every release was the same, and yet the little changes in how the girl was touched, how her flesh moved under the rough hands of the man, made every video feel like a spectacle.
The video content lives up to the name of the website. The pussies get massaged thoroughly before they get pumped full of dick and sauce. The slow build-up to the final internal rubbing is the entire experience, and it's good. If you don't climax before the guy whips his dick out, you are treated to a sex act that is sometimes underwhelming. The girls are inexperienced in the art of sex due to their young age, and sometimes this shows in how they fuck.
Roughly half of the runtime of these 20-minute videos is spent massaging, the latter half is sucking and fucking. The size difference between the sex partners becomes apparent when the guy mounts the girl, it's a huge turn-on. While there's nothing special about a naked chick eating dick, the build-up leading up to the action makes the final showdown oh-so satisfying.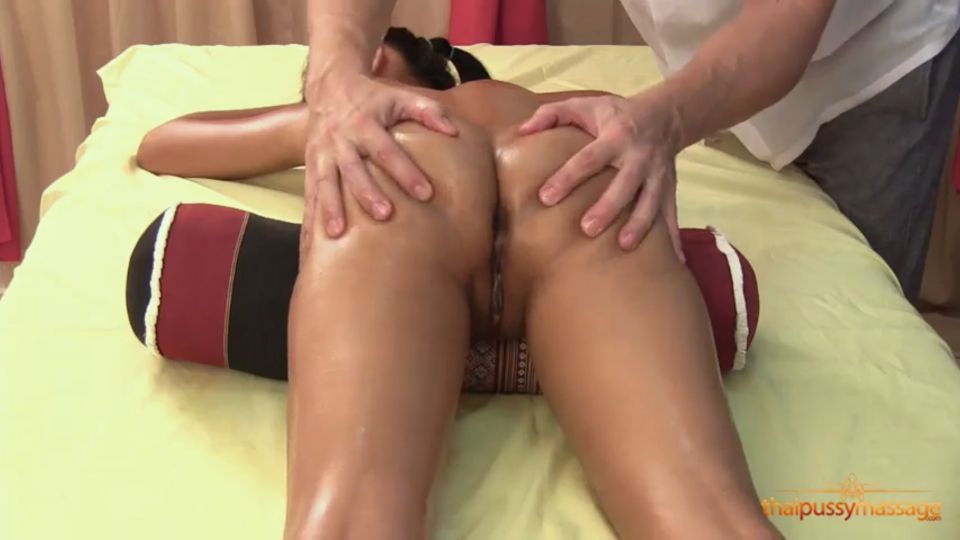 The site is focused on its main product, but offers some bonus content as a side-dish. I watched a few DVDs uploaded on the site exploring the erotic massage fetish. In my view, the DVD content was lower quality than what's produced by this company. The selection of DVDs was also very low at the time of writing. You can forgive that issue, as the website is fairly new.
You can watch and download the videos at 480p, 720p, or 1080p. It's a great standard feature that lets you enjoy the material long after your sub expires. I can personally recommend this website to anyone turned on by erotic massages. It costs roughly 30€ a month, or €15 a month when you sub for a year.

Content

Sexiness

Website

Features