Hardcore Hentai Anime Review: Natsu Ga Owaru Made
Hentai Reviews

>

Reviews

>

Hardcore Hentai Anime Review: Natsu Ga Owaru Made
Written by Mistress Valentine, edited by Otaku Apologist
Natsu ga Owaru Made (eng. Till Summer Ends), a hentai anime published by Showten. Released July 22, 2020. Runtime 17 minutes. Full Japanese voice acting. Censored genitals.
STORY
Tachibana is the manager of the baseball team. She dreams of taking the team to the finals in the summer. Kou is the star of the team and her boyfriend. One day, Tachibana is called into her Sensei's office where she is shown footage of her and Kou fucking like rabbits. Sensei promises not to reveal the footage to anyone else if she sleeps with him until the finals are over. Tachibana reluctantly complies but soon finds herself loving Sensei's dick.
The writing for Natsu ga Owaru made is sexy. Tachibana struggles emotionally with cheating on her boyfriend and her own feelings of slowly turning into Sensei's private cocksleeve. The plot is paper thin but the risk of something happening to the team if she doesn't degrade herself adds another layer of excitement to this hentai anime.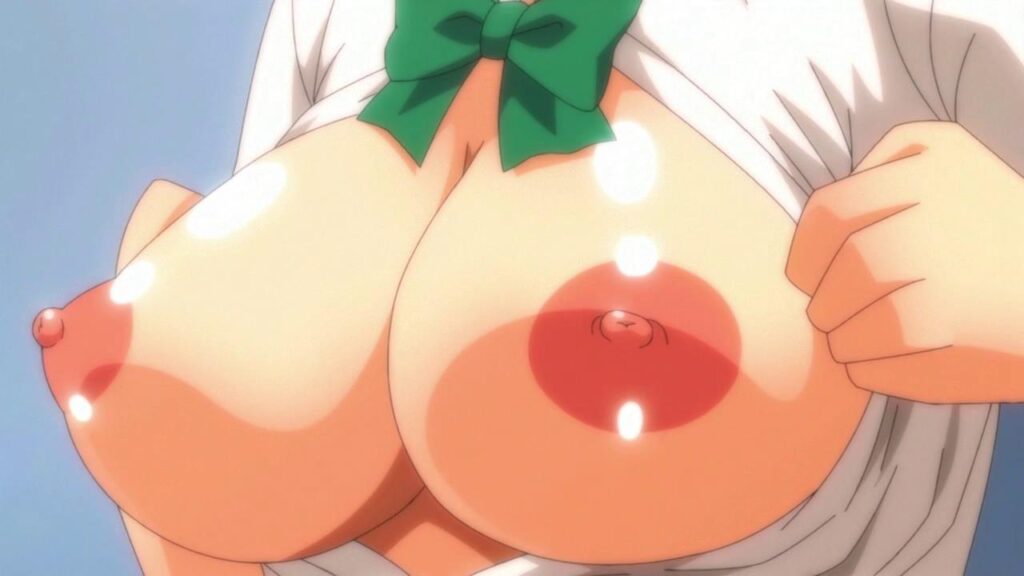 SOUND EFFECTS AND VOICE ACTING (SFX)
The voice acting for Tachibana and Sensei is wonderful. Sensei is a creepy old pervert but his delivery makes him so entertaining to watch. He is such an evil son of a bitch. Tachibana acts like this prim and proper, innocent girl but really she's just a slut who squeals like a pig. Tachibana's emotional struggles as she copes with staying true to her boyfriend and giving in to her Sensei's big dick lends a sympathetic tone.
The sound effects are great. The hentai cleverly places certain noises at certain moments to give them more gravitas. Like when we're first shown Sensei's dick or when he pushes it inside of Tachibana. When Tachibana is first made aware of the situation, there are several spine-chilling noises accompanying it. Throughout the episode you also hear various thrusting and squelching sounds from Tachibana's pussy and Sensei's pounding. Non-sex noises include school bells, fabric rustling, various anime abstract reaction noises and flashback transitions
MUSIC
The music featured is top notch. We start off with a slow, yet ominous tone that sets the mood for the deliciously dark content we're about to watch. The music is slow and builds up as Tachibana is slowly made aware of what lies in store for her. There are also various generic songs on the soundtrack that play when Sensei and Tachibana have sex. Apart from the last track that sounds epic and intense with Sensei ramming into a slutty Tachibana, nothing stands out.
The anime uses original instruments like the piano, guitar, violin and the keyboard. Sometimes the volume of the music will be just too turned down to be noticeable.
ANIMATION
I really admired the subtle animation cues that this hentai employed. Tachibana's eyes have a slight glow as she becomes aware of the compromising footage of her and Kou. Sensei's glasses have a shining hint that hides his eyes while he sits in the shadows. Little details like that are important in visual storytelling.
The animation quality is excellent. The outdoor settings are brightly lid with realistic colors that make the episode feel like it could have easily been a non-hentai title.
Tachibana has a cute design with deceptively large breasts that flop and sway every time Sensei touches her. Sensei ticks all the boxes for being an old, fat creeper. His dick is huge and even has its own sound effects to highlight his size.
Sex animation is lewd as fuck with great camera work. Tachibana's body is on full display and you get to see her sensual facial expressions as her flesh is ravished. The hentai features plenty of positions and kinks. A noteworthy scene features an embarrassed Tachibana being forced to squeeze out Sensei's finger from her butthole like she's on the toilet.
HENTAI
The sex is very entertaining to watch. Sensei's creeper tendencies compliment Tachibana's hesitance and embarrassment. The play by play commentary between the two is peppered with lots of juicy dialogue that adds flavor to the action. Sensei starts off slow by pinching and playing with Tachibana's nipples. He fondles her pussy before graduating to taking out his dick and shoving it inside of her and making her cum.
Every subsequent sex encounter brings Tachibana closer to losing her mind and only thinking of Sensei's dick. In one scene he sticks his finger in her ass and makes her squeeze him out like she's taking a dump. It's humiliating and sexy at the same time. In another scene Sensei rams her pussy while he finger-fucks her ass at the same time. By the end of episode one, Tachibana has forgotten about her boyfriend and embraced her role as Sensei's sex slave.
CONCLUDING WORDS
Natsu ga Owaru Made is a hentai anime title that features a cute girl getting corrupted by an ugly old man. The dicks are big, the boobs are fit, her pussy is aching for more and the beautiful visuals and entertaining voice over make this a gloriously fun romp.
You can watch this faptastic hentai anime at Hentaihaven.
Animation

Story

Music

SFX

Hentai