Medieval Hentai RPG Review: Lady Knight Frey
Hentai Reviews

>

Reviews

>

Medieval Hentai RPG Review: Lady Knight Frey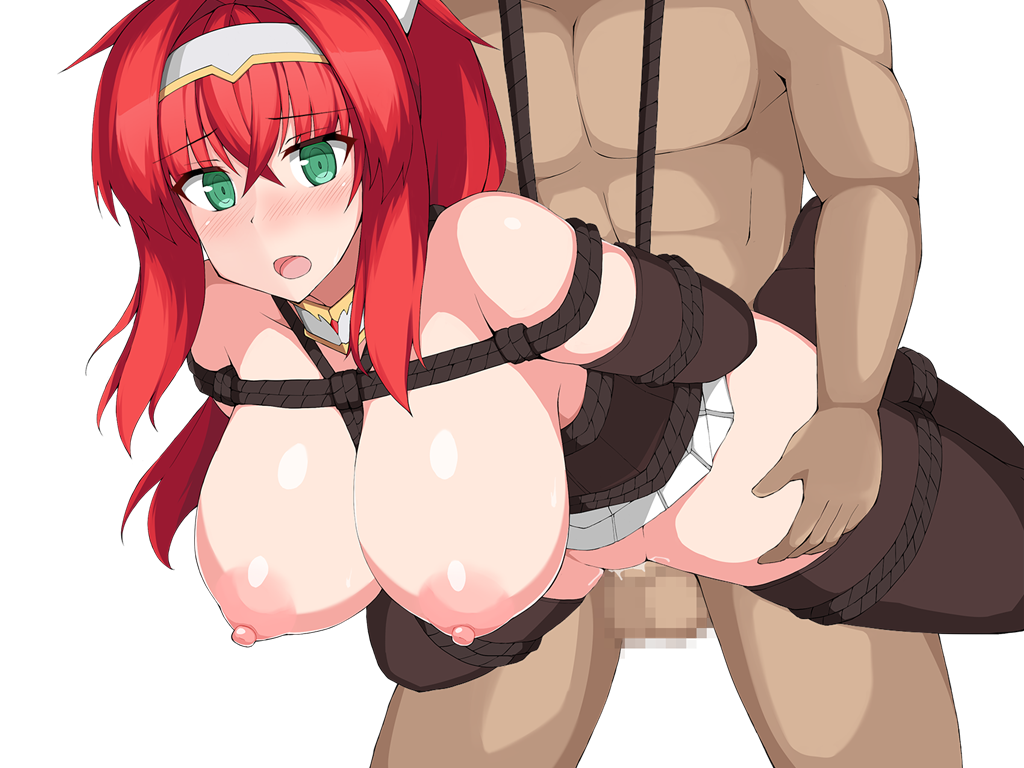 Written by Rastafoo69, edited by OtakuApologist and Mistress Valentine
Lady Knight Frey, a hentai RPG developed by yaminabedaiichikantai. Released June 27, 2020. Download on DLSite for $10.00. For Windows PC. No voice acting. Censored genitals.
Frey was captured by the Lambert army! Fight hard, sneak carefully, and she may have a chance of breaking free before she's made a sex slave!
PROMO: When you download games through links on Hentaireviews, we produce original hentai media.
New to Japanese eroge? Read our guide how to download DLSite games.
STORY
Frey is a well-respected knight in the RuneLight Kingdom's army, so she's the perfect target to be kidnapped! While on a mission to investigate some suspicious people, she is overwhelmed and captured by Lambert forces! Locked in a prison, she only has one chance of getting out of there!
Spoiler alert! Even if you do everything right, soldiers will be waiting outside to capture and gangbang Frey at the end of the game. There is no good ending. I recommend playing only for the hentai, because the bad ending renders your efforts pointless.
A lot of the writing here is frankly retarded. You're called the Goddess of Runelight but you're LV1 and totally weak. If you try to pick up a sword, Frey is forced into sex. So you're stuck spending the entire game walking around, fighting hand-to-hand. It felt like a stupid way of making the game harder, and ruined any sense of suspension of disbelief for me.
The way you escape from prison is just stupid. Frey just says "If you were a real man you wouldn't tie me up" and the guard responds "Oh shit you're right, I'll just untie you". I swear the writer put in zero effort whatsoever.
There's a minor subplot with a platoon commander named Grace. She defected to Lambert and helped them capture you. Even though you never see this, Frey says she was suspicious of Grace all along. It's pretty pointless though, since regardless of what you do to Grace, Frey still gets captured at the end of the game.
Discover more medieval fantasy hentai games we have reviewed over the years!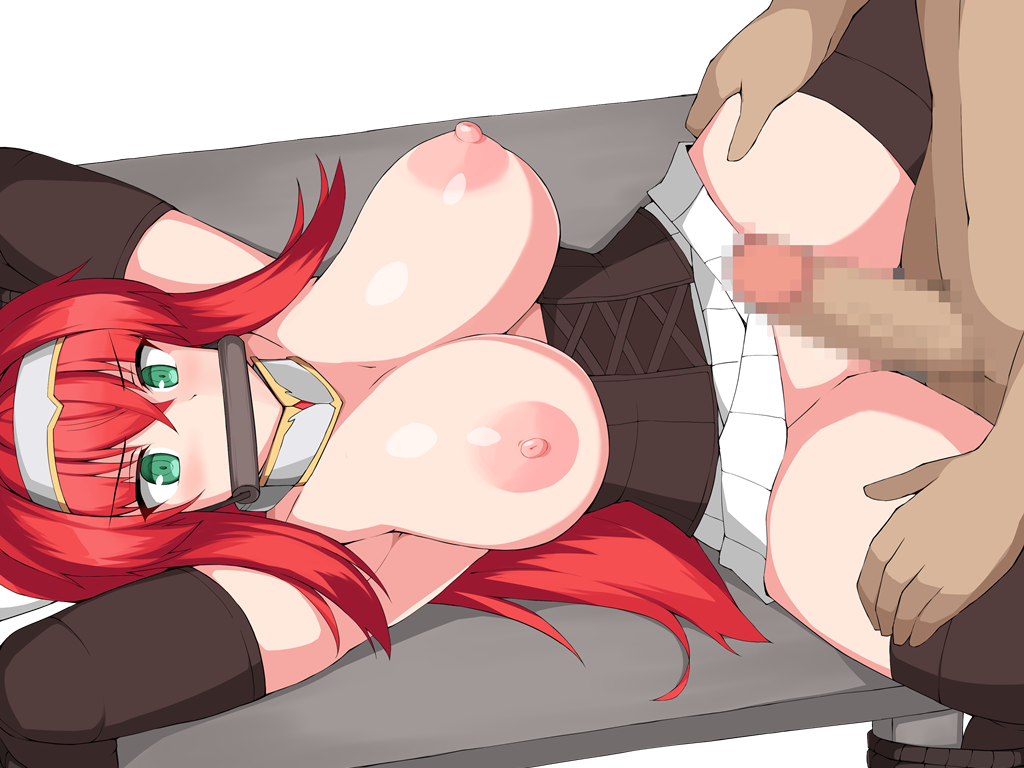 GAMEPLAY
Lady Knight Frey was created in RPG Maker MV. There is no text log or hiding text boxes. There are no level-ups or equipment changes.
The vast majority of the game is focused on learning the movement patterns of guards in order to navigate through the dungeon without being seen. I recommend saving your progress often, since the game has some bullshit moments. For example, if you step on a red bottle on the floor, all guards can be randomly alerted. You are given no indication this is a threat, so you're likely to get caught even though you tried your best.
Enemy line of sight is inaccurate. Sometimes I can walk through it, other times I'm many steps away but still seen somehow. Much of the game feels cheap. Like when the soldiers search the library, all you need to do is walk in circles to escape. Or before you face the final boss, it's a literal coin flip as to if you walk into the room with the tip to defeat him or not. The tip is, he unleashes a one-shot kill attack on the fifth turn.
The most severe flaw in this game is the long narrow hallway. You are given no indication of what to do, but you must walk only on the flat parts of the floor. If a texture looks even a little bit rocky, it will cause you to get caught. Again, you are given no indication of the special route you had to take, you're just condemned to lose for no reason.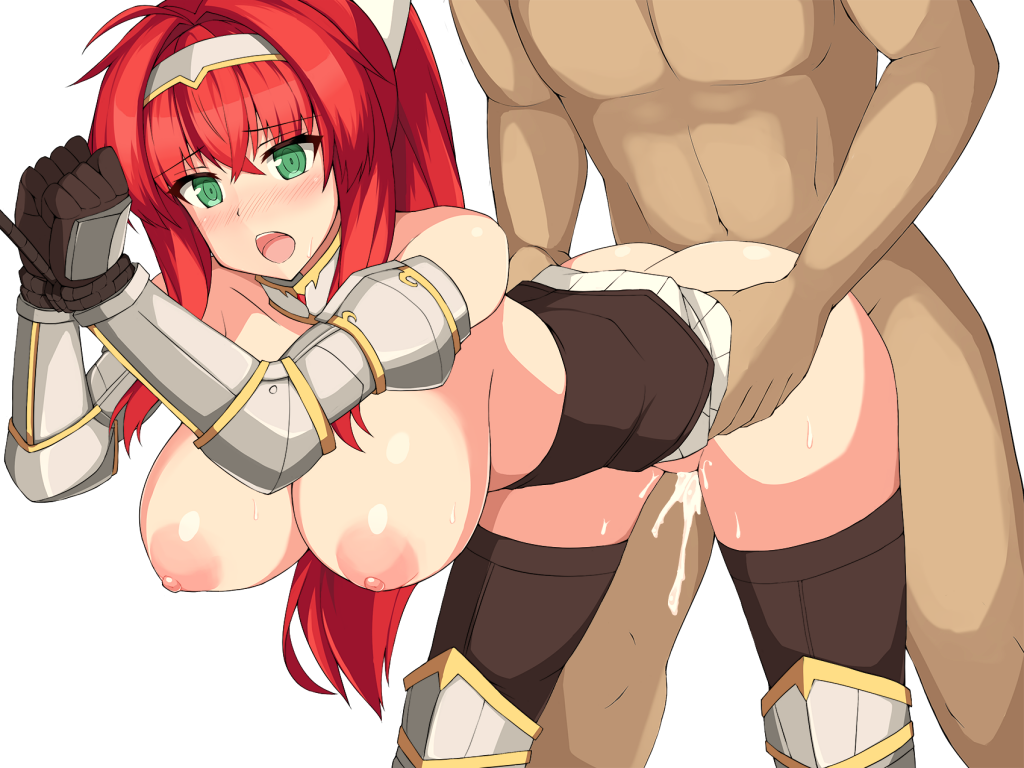 GRAPHICS
There are 12 CGs in total. All artworks focus on a frontward view of Frey, so you never get to see that fat ass. A different view would be appreciated. Especially with Frey only having one outfit through the entire game.
I absolutely hate the tiny character sprites used in RPG Maker MV games. Frey's sprite has practically no memorable features because it's smaller than the size of my pinky, it's terrible! And the enemy sprites are no better!
The entire game takes place in a concrete fortress, so it gets very repetitive, very fast. And because you cannot backtrack, it feels more like a kinetic novel than a true exploration experience. A much better game with this scenario is Escape Fort Lugohm.
A big issue with this game is that we never actually see the nations of RuneLight and Lambert. Although we know Frey is out on a scouting mission, we don't know exactly how far she has traveled. Are Lambert forces deep into the border, or did Frey provoke this by crossing into Lambert territory? Without even a world map or other visual cue, we have no method of conceptualizing anything besides titties!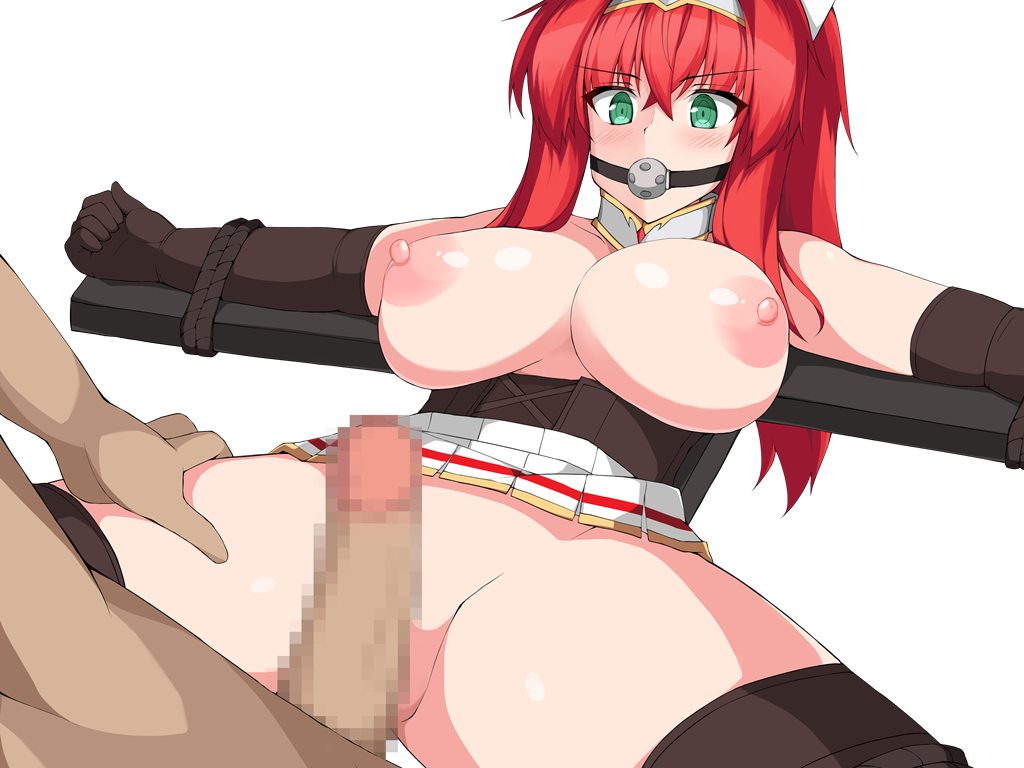 VOICE ACTING AND SOUND EFFECTS (SFX)
Lady Knight Frey has no voice acting.
The sound effects are limited due to the lack of battle skills and areas outside the fort. It's all just Frey punching people! The only time where sound design plays a big role is towards the ending when Grace tries to alert the guards by making a ton of noise. Even though, it's such a small part of the overall experience, it's not as impactful as it should be.
MUSIC
There are 17 tracks total, all from the RPG Maker stocks library. While the title music is nice, everything is too generic. It's all digital synth without discernible instruments and largely forgettable. Truly, it feels the developer just dragged in some stock tracks and placed them in the game to fill the silence.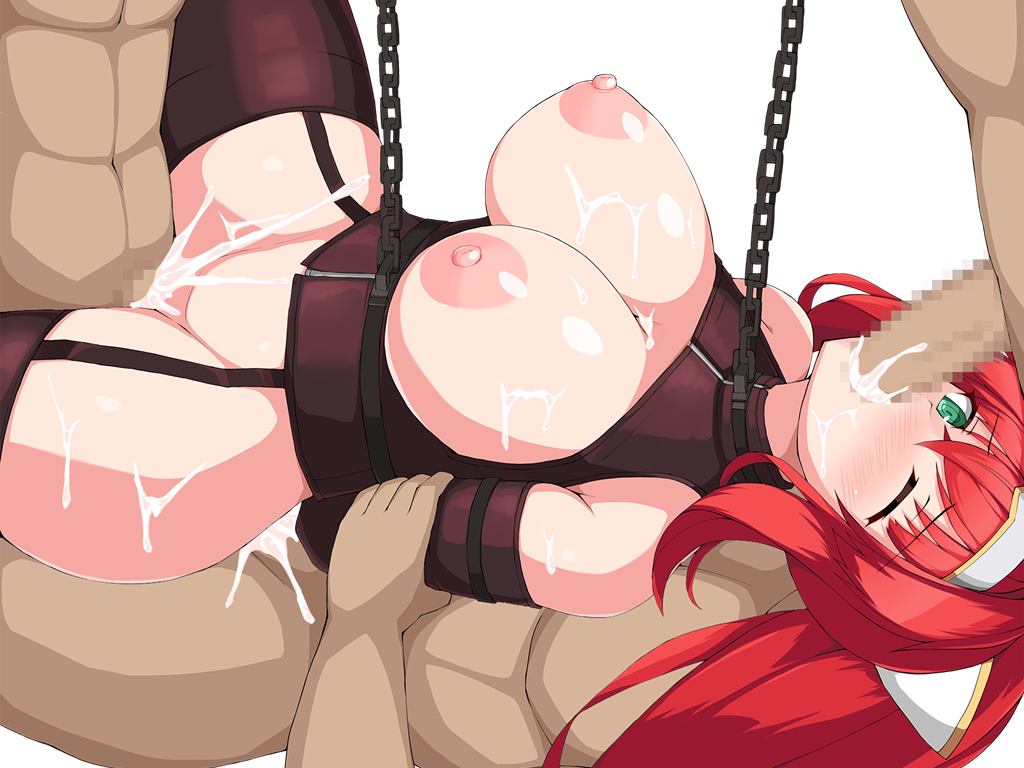 HENTAI
Lady Knight Frey has 12 CGs total. All scenes are forced sex after being detained by horny soldiers. While most are simply a matter of being found sneaking around, there's occasionally a unique scenario found.
I like how if you blindly trust Grace, she knocks you out and hands you over to a horde of men. I also liked how, about halfway through the game, you get some dialogue choices when speaking to a nervous guard. If you're nice to him, he'll let you go. If you're rude, he'll pounce! I love when games do this! It makes me feel like I caused the lewd scene myself, rather than it just happening out of the blue.
In spite of these standout scenes, the vast majority of the game is generic prison sex. Strong men see a redhead with big titties and they take that pussy as their own. As your first h-game, this would be a great experience. If you've played eroge before though, this feels like it's lacking an extra oomph to carry it to your list of favorites.
CONCLUDING WORDS
Lady Knight Frey is a standard adult release from this developer. He loves bad endings, loves forced sex, and apparently hates writing with any kind of depth. But if you're looking for something more, you'll be sorely disappointed. For a short and quick fap, this is a great porno experience.
Download Lady Knight Frey. If you liked this game but want a long and meaningful experience , then check out our review of Fall in Labyrinth!

Graphics

Gameplay

Story

Music

SFX

Hentai