Written by Mistress Valentine, edited by Otaku Apologist
Harem King is a hentai visual novel developed Norn, published by Cherry Kiss Games. Released March 30, 2023. Download on Nutaku for $14.99. Available for Windows PC. Full Japanese voice acting. Censored genitals.
STORY
Rei suddenly finds himself transported to the Kingdom of Yugudo. He immediately meets Alicia, a human queen who is responsible for his summoning. She informs him that he is the only male in the world, which leads Rei to believe she is about to ask him for sex. But she tells him that he is to be a human sacrifice in order to help win the war with the Demon Lord Marion. She does perhaps the biggest emotional rug pull in eroge ever. What a bitch!
Thinking on his feet, Rei tricks Alicia into honoring his final request, to have sex with him.
He fucks her brains out like it's the last fuck of his life, which it would be if he failed to keep his pecker up, and convinces her to hand over the kingdom to him. He performs so well in bed, he boldly asks for her pussy and all the cunts in the empire to be his. On top of that, she must become his obedient human sextoy, of she'll never get mind-blowing orgasms again. And with that, he turns the tables and wins. Well played, man.
The rest of the game has a formulaic flow. You go back to your new palace, have sex with some human servants. Then you head off to face the Elf queen, Lena. After making her juicy hole another notch on your belt, you have sex with some elf servants. From there, you meet up with Anearth, the queen of the demi-human. You have sex with her, and after winning her to your side, you have sex with demi-human servants. This game is pure nukige goodness, the brainless kind of depraved fun.
After all that build-up, you finally face off with Marion, the salacious female demon lord. You subjugate her and spend your days fucking all the bitches in the kingdom, all the time. Everyone's pussy is creamed happily ever after. The end!
GRAPHICS
When it comes to graphics, the nukige delivers the goods. The backgrounds are beautiful, with just the right amount of detail to make them stand out. The contrasting art styles in each of the game's environments complement each other remarkably well, making for a visually stunning world. The character designs are also unique and attractive, with each heroine having their own distinctive look (this game has a lot of characters), from different hairstyles and costumes to varying body types. There is a cup size and a personality type for every kind of slut.
The artists created plenty of facial expressions to bring each character to life. Not only that, but the game has plenty of alternate costume options. Harem King also features a wide range of sexy scenes with a variety of positions and camera angles. The hentai artworks are gorgeously detailed, with multiple alternates for each CG to include cum and piss. Some characters even have variations in their respective artworks, providing new angles on their bodies and different poses.
The game's background artwork is excellent, although some background art looks reused from other titles. However, each environment is rich in detail and style, with different locations ranging from castle interiors to forests, from village courtyards to bathrooms, deserts etc. The artists also created dreamy night time scenes.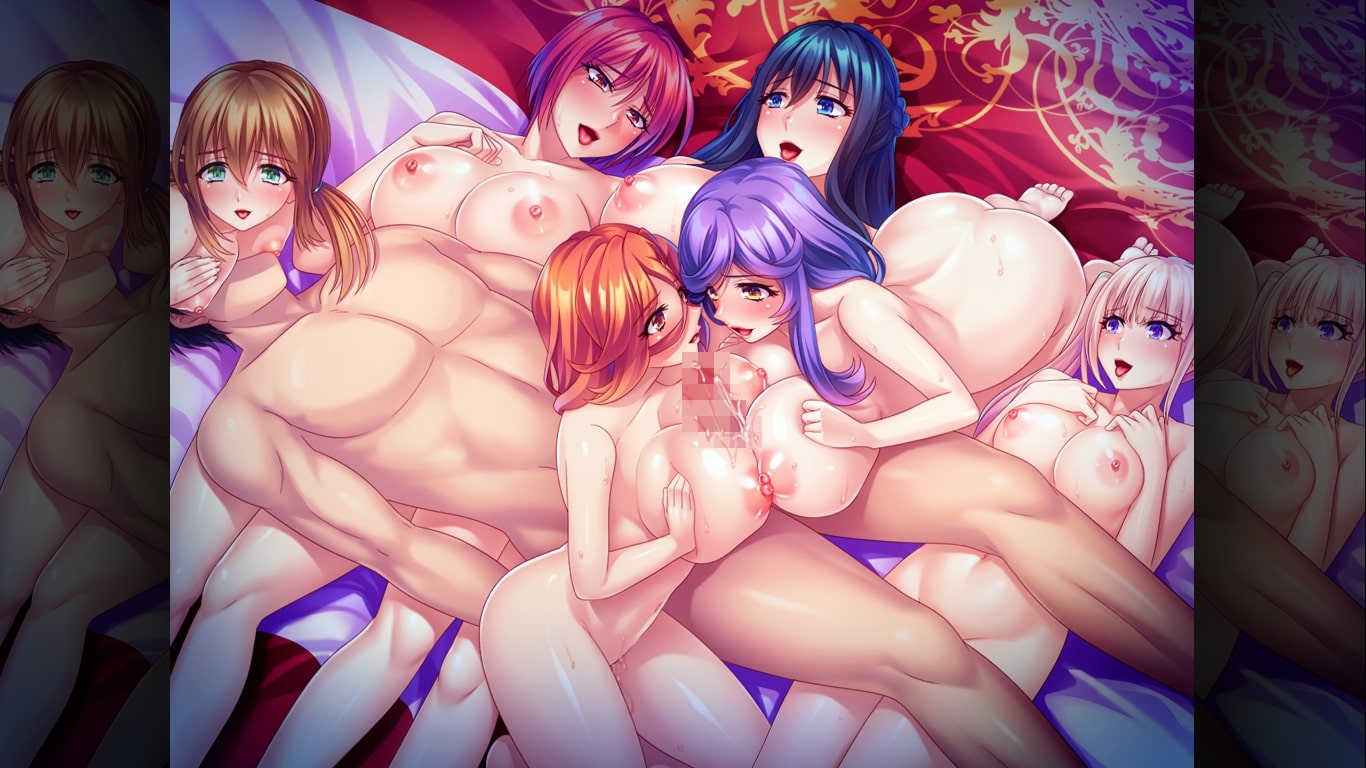 MUSIC
This soundtrack is a mixed bag. While some tracks use a combination of real instruments, like drums, the majority of the songs rely heavily on synthetic sounds. This results in some of the songs sounding generic and lacking in personality. During sex scenes, the pace of the music becomes high octane, which adds to the excitement but can also be overwhelming. It's worth noting that certain songs feel like they've been lifted from other titles, which can be distracting for players.
On the positive side, there are some tracks that stand out. Some songs are very soft and almost creepy, creating a unique atmosphere that fits well with certain scenes. Overall, while the soundtrack has its highs and lows, it does enhance the overall experience.
GAMEPLAY
The gameplay is pretty standard for visual novels, with simple click-to-advance mechanics and basic VN functionality such as save slots and a Gallery for unlocked CGs. Periodically, you will be asked to make choices like who to cum inside of and where to shoot your load, but Harem King is still a kinetic novel, meaning, there are no real branching routes that affect the ending.
The menu system is pretty straightforward, allowing you to replay your favorite scenes, reset achievements and restart from scratch, if you want to. There are over 60 hentai scenes for you to unlock, which is just massive.
VOICE ACTING AND SOUND EFFECTS (SFX)
Harem King delivers a solid performance with its female cast. Especially Alicia, Lena and Anearth give well-rounded performances in and out of the bedroom. However, some of the numerous characters, like Nora, Sill and Sophie can be uncomfortably young. I also enjoyed Marion's voice for the short period we get to interact with her. Each girl excels when they have to moan for the microphone, with Alicia being the standout due to her tsundere personality, but Anearth is a close second.
The sound effects library is full of opportunity for sex noises. Jerking, thrusting and cumming are always at the top of the menu. The game is limited when it comes to non-sex noises, the only real standouts being when Rei is slapping some chick's breasts.
HENTAI
There is a ton of sex in this game, 60 scenes. If you're the kind of player to buy a porn game just for the sex, I highly recommend this title. There is something and someone for everyone with plenty of kinks to boot. Highlights include Alicia's very first scene with Rei, which perfectly demonstrates her tsundere persona. You will cum just from watching this cutie get dominated.
The game doesn't shy away from silly sex either. In one scene, three maids are offering up their holes to you and telling you how much they will train themselves, only for Rei to counter that he intends to fuck 'em all. In another scene, Rei orders a criminal to be turned to stone, but leave their pussy and face intact, so he can fuck her downstairs while she complains upstairs.
Another sexy scene involves slapping Lena's breasts while she fucks Rei, cowgirl style. Later on, he does Anearth doggy-style in a scene that is very vanilla, but easy to cum to. Near the end, typical of Miel/Norn games, you get the public humiliation of Marion, the demon queen. In another scene, you get a montage of every babe in the kingdom heavily pregnant, with some of them sporting nipple and pussy piercings. It's very, very satisfying.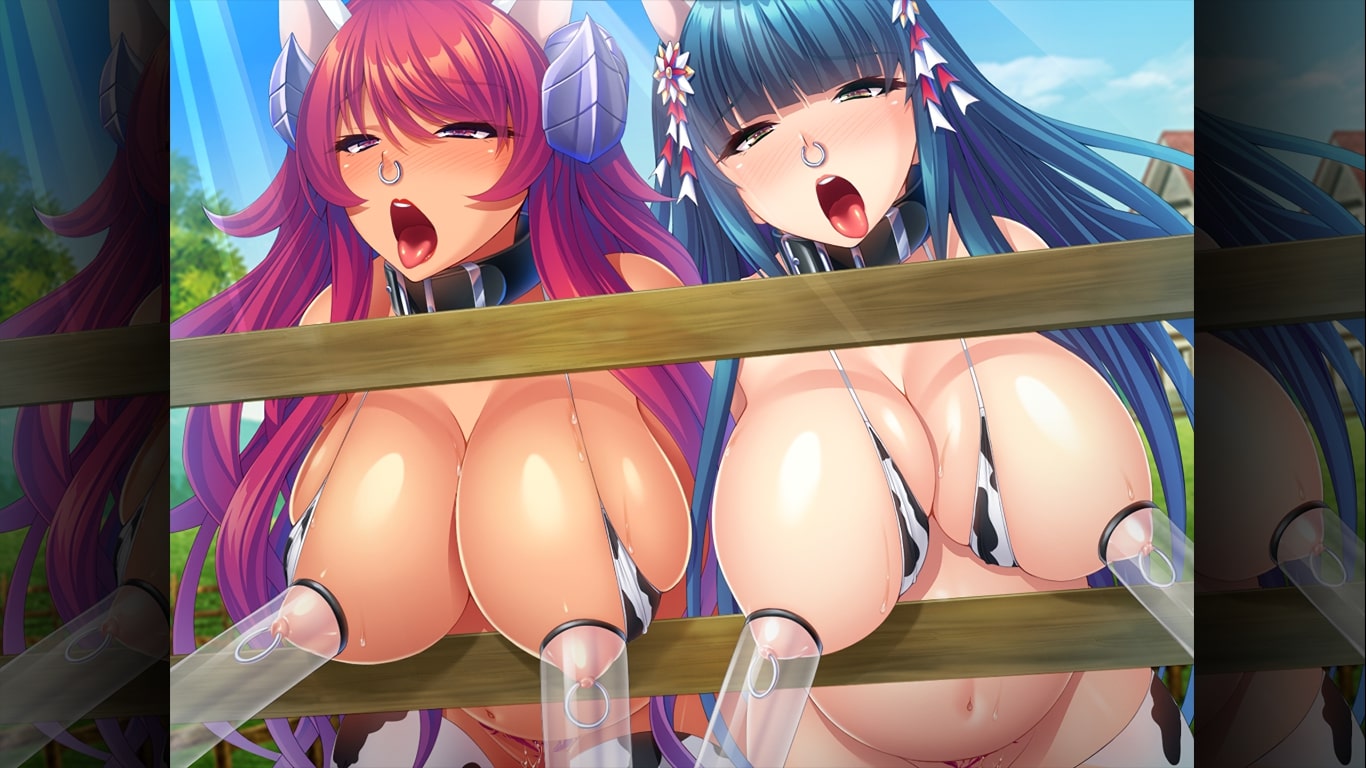 CONCLUDING WORDS
This is perhaps one of the best kinetic novels I've played, certainly from this publisher. And considering the sheer number of titles they put out over the years, that's a lot said. With 60+ sex scenes and tons of waifus to explore, this is a porn fest, folks. I had some gripes about the music, but that's about it. Everything else about the production values and the funny story are good stuff. Super highly recommended visual novel, download Harem King now.
Don't forget to pick up my new Light Novel 'My Life as an Ero-Magi Sucks! All Roads lead to Perversion!!'
Story

Graphics

Gameplay

Music

SFX

Hentai