Written by Otaku Apologist
Every few months, when I'm starting to burn out from work, I book a romp with a local prostitute. I'm 29 years old white male, I run my own business in the western hentai industry.
It had been months since I last had sex. The opportunity arrived halfway into March. Business had been good; My freelancers were churning out content for all my websites, and revenues were high. Instead of withdrawing all my month's earnings to my Paypal, I converted 250€ from my bank account into cash. My plan was to book a high-class escort, for an hour of quality fucktime.
I had cleaned my pipes twice the night before, playing hentai games. I was dry. Instead of booking a girl that night, I grabbed sleep to recover some semen for her. Immediately after waking up, I started calling girls on escort sites. When no girls replied back, I clicked to a popular sex dating site I've often used to find partners. I was browsing women in my city, when one particular ad caught my interest.
The girl was right in my area. Her ad didn't show her face – only her big, black ass. I called her number, she answered, she told me her prices "70€ massage, 100€ with sex, 30 minutes". Her accent made it difficult to make sense of her speech. While talking on the phone, I was stroking my dick, watching a porn video featuring a very busty black porn star.
After we concluded negotiating on the phone, I told her I'd be there in an hour. She text-messaged me her address. I checked the address from Google maps, and that's when it struck me: Her place was just around the corner. Traveling there would not even require a bus ticket, only a few minutes of walking in the cold weather.
I grabbed a 20-minute sauna. I have a sauna in my apartment. I wanted my muscles relaxed, because sex can be tough on the body. If I hadn't shaved my pubes the day before, my moment in the sauna would've made for the perfect opportunity for shaving. I had shaved last night, because I learned from my last fucktime, that one should not leave shaving to the last minute – you'll only end up lacerating your balls.
I stroked my dick hard in the sauna, collecting my thoughts of what awaited me. I knew the routine by now, I knew she was getting dressed up in sexy lingerie. Was she masturbating like I was, getting her hole ready for my dick? I let my erection die down, and went to the shower. I washed myself, dried my hair, brushed my teeth, all the normal routines. I ate a very light breakfast comprised of fruits and bread. I text-messaged her I'd be there in 10 minutes.
Her apartment was even closer than I thought – literally around the corner. The building was just a generic block of flats. An awkward call and some confusing text-messaging later, I found the right door. She came to open it herself, which was the first time I saw her face – she was pretty. Black long hair, smooth skin, small chin, plump around the tits and butt. She was much smaller than me. When she turned around, and I saw her plentiful ass wobble about, a rush of excitement flushed over me. That ass was mine to play with.
She opened the door to her rented apartment. I stepped in. I was mildly nervous, because the moment the door closed behind us, she threw her coat off. She was wearing an exquisite lingerie set, the type women only wear for sex. The dress reminded me of a corset, her breast cavity was on full display, her pubic mound was barely covered by the black transparent lace panties. There was much skin showing, even her nipples the color of dark chocolate, were easily identifiable through the transparent fabric.
After I was done undressing my winter clothes, she asked me, how much time I wanted. I paid her 150€ in cash, for the full-course meal comprising of foreplay, blowjobs, and vaginal sex, unlimited cumshots. She directed me in the shower, which was the only other room in the apartment.
I had already taken a shower, but figured it was useless to protest. I also didn't ask her about the possibility to take photographs of her, with my dick inside of her – some sex workers allow it. I did not want to risk losing this opportunity for easy intercourse, so I avoided suggesting anything that would scare her off.
I showered myself, savoring the moment before the in-and-out action. A few minutes after, I grabbed a towel, dried my body and hair, and walked into the main room of the apartment. "I didn't bother putting clothes back on", I announced, with just the towel around my loins. I scouted the room with a quick glance: There were two mattresses and a sofa. She had the television on, with some Spanish program on it.
"Which bed do you want to use?" she asked. I looked at both mattresses, and gestured towards the bigger one. "That one. I want some room to move around", I said. I crashed on the bed, while she closed the television. I found myself panting, not from excitement, but months of built-up fatigue from working all my weekends.
I lied on the bed on my stomach, with my bare naked ass pointing at the ceiling. When she got on the bed with me, with a lotion bottle in hand, I instructed her "20 minutes of massage, 40 minutes of sex. After I've cum, blow me until I cum a second time". She said "Okay", and rubbed lotion on her hands. She started massaging my back. We had light conversation throughout the massage, with the occasional compliments "You're pretty, good with your hands, I'm gonna fuck you hard in the pussy until you scream". I explained her my blogging business, while rubbing her leg. Her skin was warm. She sat on my ass for a second, which was when I told her "stay". She seated herself on my ass, while continuing to rub my back. I felt her body weight. The excitement was making my cock hard.
"Let's do the front", I told her. I flipped over, and before I could say anything further, her lotion-moist hands were jerking my rock-hard dick. She rubbed me with both hands, fingers fondling my balls, other hand feeling the pulsing shaft with her wet palms. I had to tell her "slow down!" because she was jerking me fast with a fucking tight grip. She understood I wanted more foreplay, and sat her ass on my dick. Her panties were still on. She brought her body close, offering me her breasts, which I immediately grabbed in my hands. I leaned forward to lick her left breast, quickly pulling down her lingerie blocking me from suckling her large, erect nipple. Her nipples were the size of thumbs, which I never thought possible for a non-hentai woman.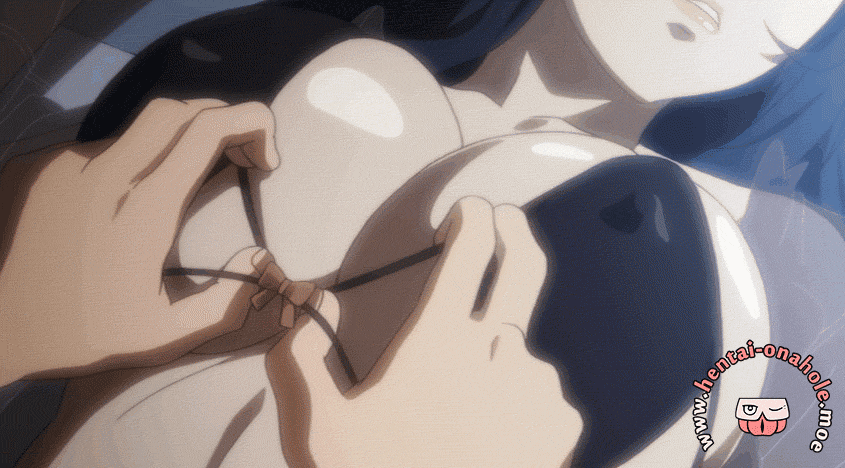 We hugged tightly, like our bodies were trying to devour each other. She was responding to my every movement, escalating our intimate contact. She peeled her lingerie down, plopping out her breasts. I licked, grabbed, and suckled them, until we were so horny, it was no longer enough for us.
In seconds, she had thrown out her panties, fetched a condom packet, and wrapped her silky black lips around my white, erect pecker. While she sucked me, her ass was practically in my face. Our position wasn't 69, she was sideways to me. I watched her entire luscious body wobble, while she throated my full length. I leaned to kiss the skin of her butt – I tend to get weird with women's asses, often kissing them, hugging them, slapping them. I was marinating her ass with my saliva-oozing tongue, when my fingers got lost around her crotch. "Can I put fingers inside?" I asked, to which she muffled approvingly. I sunk two fingers in immediately. She quickly stopped me. She grabbed the lotion bottle again, and rubbed some in her loins, then got back to sucking my dick.
The black pussy all moistened, my white fingers slipped in effortlessly. "You like one… two…? I can do four", I asked her how many fingers she preferred. She just muffled, too focused on the blowjob to answer, so I just swished around that silky pussy cavity, poking at her uterus hole, feeling out the details of her hole. I confess, every woman before her had denied me the pleasure of fingering her. She was shaped like a cup. I would soon be plugging this hole with my condom-covered penis.
We were moving in sync: I wanted to be inside of her, around the same time she wanted me inside of her. She got on top of me, again, this time fully naked, and rubbed her pussy on my throbbing cock. We both grabbed my dick, to guide it into her pussy. It plopped out. "Relax, it won't stay hard if you're nervous", she said, while plugging her vaginal canal with my dick, now lubed with pussy juice, lotion, and her saliva. "Is it in?" I fumbled nervously. The cheap condom was destroying my pleasure. As she rode my dick, I barely felt anything, aside from a vague tightness around my tip. I thrust against her pussy, trying to sync my moves with her. We got a good rhythm for some intense seconds of fucking. I was grabbing her ass, while she rocked her hips intensely, but just like my previous experiences with this mediocre position, I didn't want to stay in it too long.
"I want to do missionary", I told her. My dick fell out of her pussy, as she climbed off me. We tried to find a good position, with her legs over my shoulders, but it didn't work. After a frustrating couple minutes, she got on all-fours. She offered me her round, black ass, both of her juicy holes puckering between my insolent palms. I stretched her ass cheeks apart, watching her pussy, and butthole reveal their inner flesh. Her pink, inner vaginal lips were peeking out from between her outer lips. I slapped her ass – I absolutely had to slap the beautiful negro ass of my wettest dreams.
I had gotten soft during our failed attempts at the missionary position, so I sat back, and masturbated at the sight of her ass. I straightened out the wrinkled condom, then got back on my knees. She wrapped her fingers around my dick, and guided it inside of her wet, waiting pussy. I felt the tightness, the grip, I felt her feminine cave filled up with my meat. All of my insecurities were washed away – I knew her pussy from fingering it before. I knew I was filling her up to her cervix. I knew my cock grew an extra inch around girls I found attractive. I grabbed her ass, like all the onaholes I've reviewed over the years, and plunged into her black vagina with all my strength.
That moment, something snapped in my head. The next second I was howling at the top of my lungs, banging against her ass cheeks, while she quivered at every violent poke at her uterus. I slowed my speed, locked into a fulfilling intercourse, resting my dick inside of her. She moved her hips, like we were dancing. I took hold of her hips again, and pounded her some more, with a relentless speed. I had suffered without sex for five excruciating months, while building the business to a point, where I could afford this fucking phat human cock sleeve without hurting content output. All of that frustration was there, the setbacks, the leaving freelancers, the fights with business associates, the hundreds of lonely nights of watching anime tits from my laptop's screen, feeling dead inside. I fucked her, and fucked her, while she moaned with her eyes closed. I imagined how it would feel to flood her slutty pussy with my cock juice. I imagined the customers who had ransacked her cunt before I came in – I wasn't gonna lose to some middle-aged washed-up fucker, this pussy was gonna feel my fury, and remember it.
The black prostitute answered my every thrust with a push of her hips. Our rhythm was ferocious. Her pink flesh gripped around my cock so tight, encouraging me to go wild. Her animal body consented, it wanted me go all the way. I locked my hips into hers, and pushed deeply into her, while the whore's cunt milked the cum out of my balls. Her butt flesh in my palms, I stayed there, feeling her ass out until I was empty.
Sweaty, and panting, I sat back, feebly apologizing "sorry I got excited… I got excited". I knew she didn't give a fuck, because I had paid her good money. I still sensed disappointment, because everything from our small talk, to the foreplay, to the eventual animalistic fucking, had been perfect. I crashed on the bed again, dripping with sweat. We took time to just cool off, we had time for another round. We tried to get in the mood again, with similar foreplay from before. She jacked me off, I fingered her sweet gaping pussy, uttering short idiotic phrases, that I couldn't even finish. She sucked my dick, covered under a new condom, we tried doggystyle for a short while. After a couple wild thrusts, I couldn't stay hard.
I was exhausted, I couldn't help it. She clearly wanted more action, but our time ran out before either of us could cum. I declined to pay more, when my dick was clearly done for the day. After that, I drank water from the tap, and got in the shower to wash myself. While I was getting dressed, her cellphone rang: Another customer was calling.