Written by Flamecaster, edited by Otaku Apologist
July 29th, 2018 – "Fap CEO" is a new clicker game. The game has just been released by the western hentai game publisher Nutaku. In "Fap CEO" the player takes on the role of a white-collar worker steadily climbing the corporate ladder in a pornographic video chat company. You hire more babes to your cause and gradually expand the number of your studios, make more cash than humanly conceivable, and expand your influence into politics.
"Fap CEO" is a free browser game, now available on Nutaku's platform. Also available for Android mobile devices.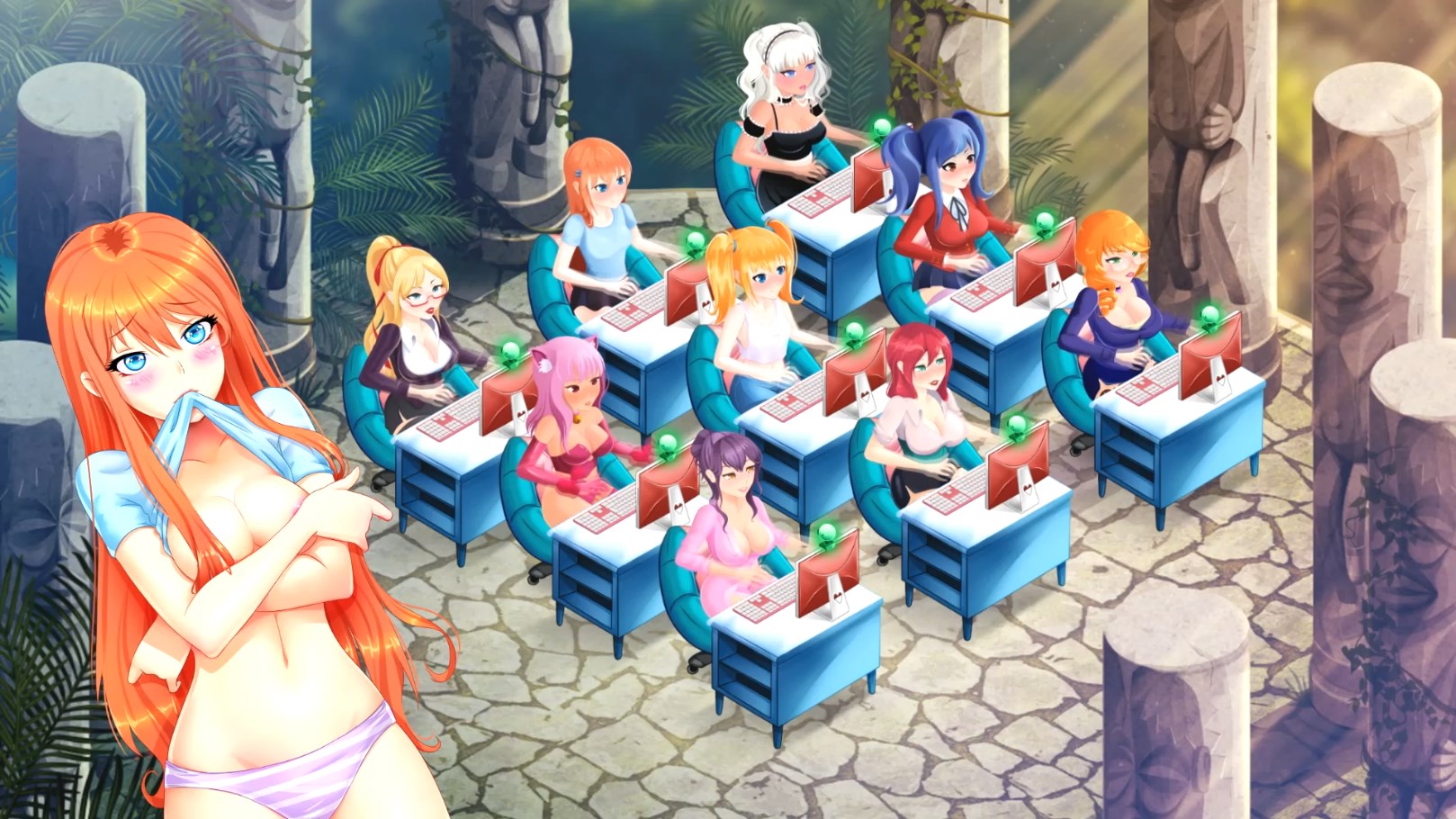 Embark on an epic, sex-filled journey to build your very own video-chat empire, all while getting as much pussy as you can fuck! Climb the corporate ladder by buying, selling, hiring and building up to more and more extravagant studios, in a race to become the best video-chat studio ever made.
Be the boss! Hire sexy girls to work for your studio and get the hard cash rolling in. Get to know them, and they'll fall straight onto your cock! Who said business and pleasure don't mix?
Key Features
– Hire different girls with unique personalities and learn their story. Talk to them and get exclusive uncensored hentai content.
– Level-up your girls to help them make more cash for you. Capitalize on their arousal and get rich by turning them on.
– Once you max out, sell your company and start over, bigger and better. Unlock even more girls every time you sell.
– Decorate your CEO office with eccentric and unique items, all with their own added benefits.
– Customize your experience with new skills and perks.
– Collect sexy pictures from the girls and fuck them in all the ways you can imagine!