Hentai Visual Novel "Sweet Switch" Now Available
Hentai Reviews

>

News

>

Hentai Visual Novel "Sweet Switch" Now Available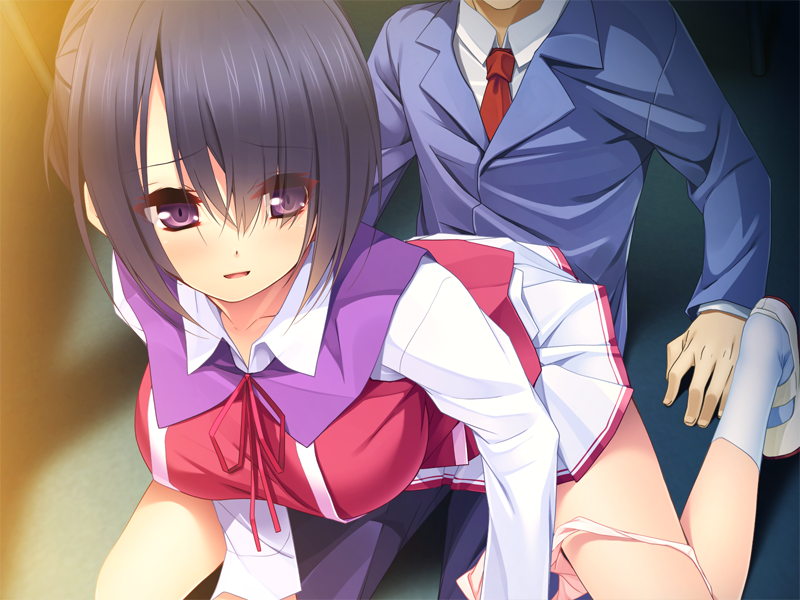 August 9th, 2018–MangaGamer Releases Ammolite's Sweet Switch!
When eyes meet in a sexy look, the Sweet Switch is flipped!
Sometimes people just can't help the way they're born. Some have looks that are stuck in an angry glare, winning them fear from their compatriots despite their best intentions. Some have bodies that secretly grow excited under a powerful gaze. Put them together and hijinks ensues! Sick of the constant effect Ryuuichi has on her, Sara Lafarge coerces him into the council to build up her resistance, but can she really withstand such a powerfully arousing glare even further up close? Or will the council room gain all new uses in 

Sweet

 

Switch

 ~When Our Eyes Meet, My Body Melts~

?
Sweet Switch
It's already been a month since school started, but not a single person has talked to me.
That's because I've been labeled the school's number one delinquent.
…Though it's not like I've done anything wrong.
I just have a slightly meaner look in my eyes than most people.
If I keep going down this path, I may make friends with those who've also resigned to their fates, but I'm more worried about my "personal record."
At this rate, I'm gonna be alone until I graduate.
―Or that's what I thought until both that and the fear of graduating a virgin were suddenly blasted away.
"Th-This is all your fault! So take responsibility or something!"
Truly by chance, I came to know the secret of a certain girl―Sara Lafarge.
She has a unique trait: She gets excited when someone looks at her.
Depending on how powerful a person's gaze is…
…the thrill she gets can lead all the way up to sexual arousal.
"This is my special training! Once I get used to your gaze, I'll have nothing to fear!"
Well, I really don't know about that…
–
Sweet Switch
Developer: Ammolite
Genre: Adventure
Price: $14.95
OS: Windows Vista, 7, 8, 10
Text Language: English
Age Rating: 18+
ABOUT MANGAGAMER.COM
MangaGamer.com is the world's first legal download site for English translated Visual Novels. Since its launch in July 2008, it has offered services where fans can download and enjoy popular Visual Novels such as minori's 
ef -a fairy tale of two 
and OVERDRIVE's 
Dengeki Stryker
 right from their home. Don't forget to visit us on 
Facebook
 and 
Twitter
!