Hentai Visual Novel Review: Snow Daze
Hentai Reviews

>

Reviews

>

Hentai Visual Novel Review: Snow Daze
Written by Rastafoo69, edited by Otaku Apologist
Snow Daze, a free hentai visual novel developed by Cypress Zeta. Visit the developer's Patreon. Released September 30, 2017. Full English voice acting. Uncensored genitals.
Jason has been attracted to his hot mom and three sisters for a long time now, but none of them even notice when he's around! After a blizzard has everyone snowed in and stuck together for a week, Jason decides to hypnotize his family and unlock the slutty nature inside of his mom and his sisters!
You can download the game for free for PC Windows, Mac OS, Linux, and Android.
STORY
Thanks to a misandrist court system and a crypto-communist culture that embraces no-fault divorce, Jason is blessed with a wonderful single parent family. He has three sexy sisters and no oppressive patriarch at home telling him "don't fuck your sisters, you sick bitch boy".
One day, the whole family gets snowed in. The story follows the five days that Jason is trapped inside the house with his sisters and his smoking hot mother. With the power of hypnosis, he turns them all into his personal cock sleeves. He uses hypnotizing music to manipulate their emotions. As he plays hypnotic music more and more, his family members get increasingly horny and willing to try new things. However, the music only works if he makes the right decisions to earn their trust.
Each girl epitomizes classic tropes. The mother is a typical single mother struggling to keep a household together without a patriarch at home. Your older sister is a stressed-out career woman. Your younger sister is a ditzy idiot, and your twin sister wishes you both were closer.
The game has five endings in total. At the end of the game you can choose which girl you want to enslave and have sex with forevermore. If you've seduced all of the girls and played all the endings, you can choose to enslave all of them and knock them up with your inbred babies!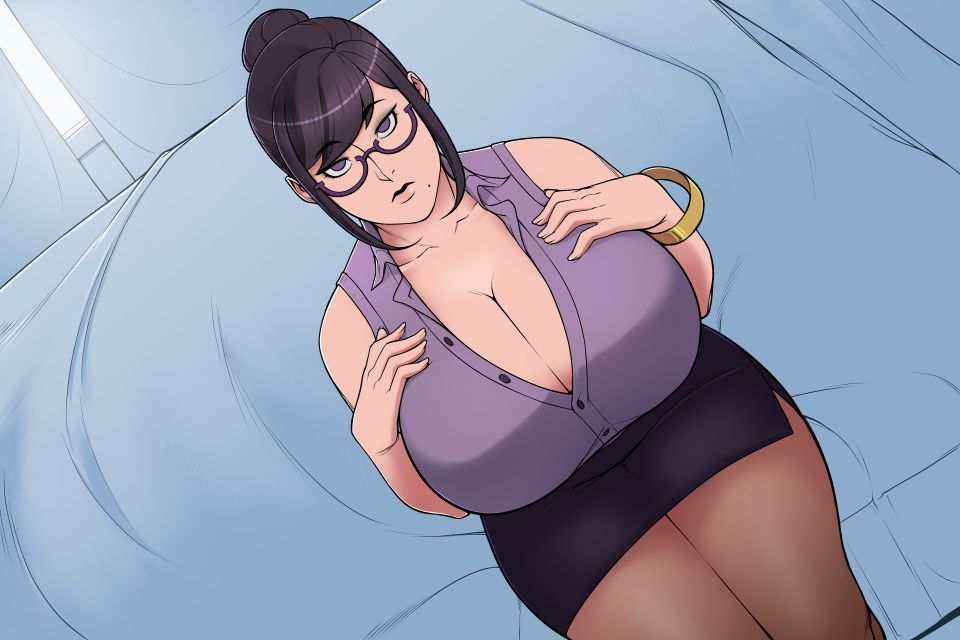 GAMEPLAY
Snow Daze is a visual novel made with the Renpy engine. Click the screen to progress with the story. The game prompts you with branching choices in dialog on key moments that affect the scenes you'll unlock and the ending Press CTRL to skip dialogue. Press 'H' to hide the dialogue box.
A walkthrough is highly recommended if you want to see the true ending. Many of the choices are bad, and can result in a quick game over.
GRAPHICS
All the visuals in this game are hand drawn by commissioned artists. The westernized anime art style is consistent between scenes. The girls' body proportions stay the same.
The art in this game is varied and to the point. Backgrounds are given little detail, because the focus of the scene is always on the woman. Rather than stress about complex environmental design, all backgrounds are a shade of blue with some key items included, like a bed or wardrobe. The art is easy on the eyes and has numerous variations for each scene. They cut the fat and kept the sex scenes looking gorgeous!
Some artistic decisions will be off-putting to players. The male character's penis is always floating awkwardly without a body. The benefit is that the focus stays completely on the women. The drawback is that some people won't be able to enjoy the scene if the man isn't there. If you're the type to mentally insert yourself into the scene, the disembodied penises will really bother you.
Another issue is the inconsistent highlights on the bodies. There are numerous lines that showcase bone structure. For some, this is a welcome bit of detail. Not everyone will like it.
VOICE ACTING AND SOUND EFFECTS (SFX)
All four women in this game are fully voice-acted! The main character of Jason is silent, but its barely noticeable because the women are so dominant in every scene.
It seems as though every girl was voiced by the same actress. She sounds like a generic white girl trying her best to imitate what these characters would sound like. The ditsy dumb girl speaks in a high-pitched voice, while the mother speaks a lower pitch, with a dignified delivery. Each voice fits the respective character.
One of the characters sounds like the girl talking normally, no change in her voice at all. Her performance overall delivery is good, but very forgettable.
Sound effects are used the perfect amount throughout this game. From the ticking of a metronome to the sound of a bathroom door opening, every sound is only used when necessary. The entire game takes place in a single household. The opportunities for anything to make a sound are limited.
MUSIC
The soundtrack includes 20 songs. All of them are original compositions created for this game. Each track is used only a few times throughout the run of the game, so there's little repetition.
I loved the music. It's very relaxing, like you're in a hypnosis session. One of my favorite songs featured the steady tone of a cello, complimented by a simple guitar strum. A flute join in to create a calming breeze of sound. Another song features a group of string instruments ranging from the violin to the cello, each covering highs and lows. It's like ocean waves rising and falling, then, the strings cut out to allow the piano center stage. The lower tones of the piano are like drums providing a beat, while the higher tones wander gracefully.
The music is so calming and cool, you're likely to turn on the game just to re-hear the songs in the music room. Personally, I downloaded the soundtrack on my phone.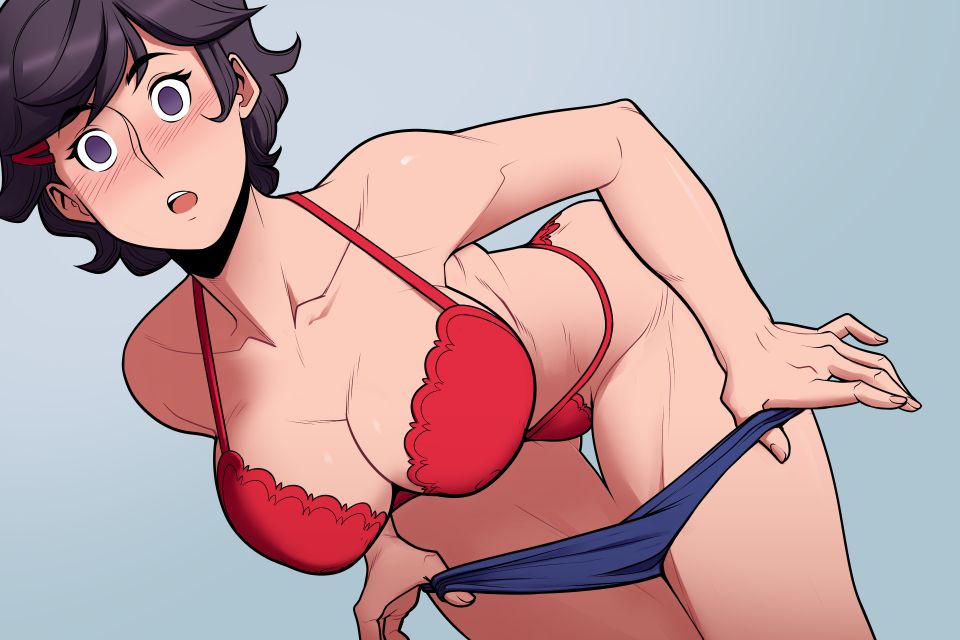 HENTAI
Snow Daze features 15 sex scenes. Each scene has a unique CG with numerous variations.
The author shows a mastery of the art of escalation. With the hypno fetish, it's important that things progress slowly for the sake of realism. The first hour of gameplay is mostly looking, no touching.
When you finally get the handjobs and blowjobs, it's a great payoff! After all that foreplay and build-up, it hits the spot to finally have you way with the girls!
My favorite scene was the thighjob sex with the older sister. She's a dominant girl who always wants to be in control. Once you remove the panties and grind your cock against the entrance of her pussy, she's all ready for it. She almost loses all self-control and it's awesome.
If you're turned on by pure audio, your reward for beating the game is a slew of erotic audio clips of the girls just talking. If you're invested in the characters, your boner will be raging.
Like many hypnosis games before it, this game ends at the vaginal sex. Each girl has exactly one vaginal sex scene, each in a unique position: Doggystyle, cowgirl, and two variations on the missionary.
CONCLUDING WORDS
Snow Daze is the perfect hypnosis incest experience for fans of both fetishes. With a simple story, decent visuals, and full voice acting, this game is the full package. I recommend downloading the soundtrack, it's really good and fully legal to do so. The game is free to download, funded by the donations of humble porn addicts.
Download Snow Daze for PC Windows, Mac OS, Linux, or Android. If you want another hypnosis-themed porn game, check out our review for The Nobleman's Retort. Remember to check out webstore!
Story -

60%

Gameplay -

50%

Graphics -

70%

Music -

100%

SFX -

70%

Hentai -

80%
https://hentaireviews.moe/2019/02/25/hentai-visual-novel-review-snow-daze/
https://hentaireviews.moe/wp-content/uploads/2019/02/Snow-Daze-Hypno-Incest-Porn-Game-developed-by-Cypress-Zeta-7.jpg
https://hentaireviews.moe/wp-content/uploads/2019/02/Snow-Daze-Hypno-Incest-Porn-Game-developed-by-Cypress-Zeta-7-300x300.jpg
Reviews
corruption,cypress zeta,hypnosis,incest,Male Protagonist,Mind Control,pregnancy,romance,seduction,slut trainer,snow daze
Written by Rastafoo69, edited by Otaku Apologist Snow Daze, a free hentai visual novel developed by Cypress Zeta. Visit the developer's Patreon. Released September 30, 2017. Full English voice acting. Uncensored genitals. Jason has been attracted to his hot mom and three sisters for a long time now, but none of...
Rastafoo69
TELEPHONE2145@gmail.com
Contributor
Hentai Reviews