Interracial 3D Porn Game Review: Bully
Hentai Reviews

>

Reviews

>

Interracial 3D Porn Game Review: Bully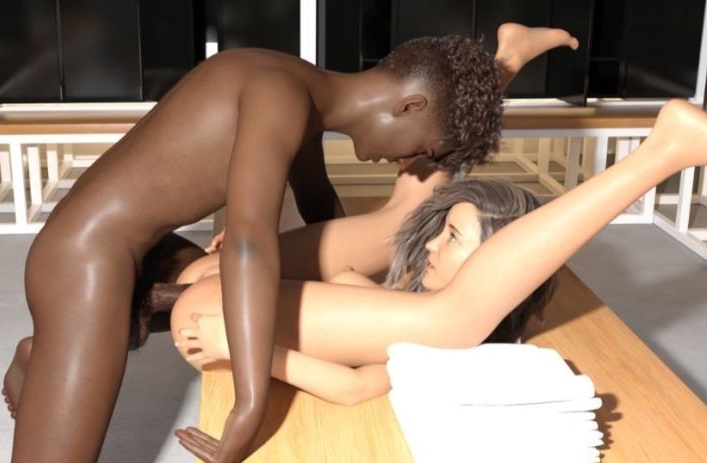 Written by Rastafoo69, edited by OtakuApologist
Bully, a 3D porn visual novel developed by Jobeo. Released on October 28, 2018. Download the game for free on Windows PC and Mac OS. No voice acting. Uncensored genitals.
Your girlfriend has recently become a member of a new club at school called The BNWO. You let it slide, until you realize what the acronym stands for: The Black New World Order. What kind of mad death cult has she gotten herself into?!
For more erotic porn games, visit our perverted online games store!
STORY
Your life was absolutely perfect until you learned that Tiffany has joined The Black New World Order. She's the love of your life, your sun and moon. She's also an incurable whore who cheats on you.
You soon discover that Tiffany believes in the superiority of big black cock (BBC), and wants you to accept her new lifestyle! She'll continue to date you, and take your money, but she'll also be fucking black men on the side!
Depending on player choice, you'll either be humiliated, or completely and totally degraded! Ball busting, chastity, cum eating instructions, and even nasty water sports are featured in this crazy sex adventure.
Along the way, you'll meet a bunch of damned political activists, who say that the BNWO is racist against white people!
The game is still being updated to this day, and seems to be focusing more and more on raceplay, rather than degradation. Currently, the game ends when your character chooses to "betray the white race". I'm not joking, the story actually goes there.
GAMEPLAY
Bully is a visual novel created in the Renpy game engine. You click the screen to advance the story. The game presents you with many choices, which directly influence which scenes you'll unlock. Multiple playthroughs are necessary to see them all. You can save your progress at any point into multiple save slots.
GRAPHICS
The visuals in this game are 3D CGs created in the Daz3D engine. The character models are stocks created by others. The developer used them to produce hundreds of 3D images for a staggering number of scenes.
Although many assets are user-generated for the Daz3D engine, this developer has also created his own for some very strange occasions. The chastity cage for example was created for this game exclusively.
There's also a certain character named "Mwamba" who is a morbidly obese black man with a foot long cock. He is clearly not a standard model, and was created solely for this game. It's only good for variety, because Mwamba's body proportions are grotesque.
The overall visual presentation of this game is well executed.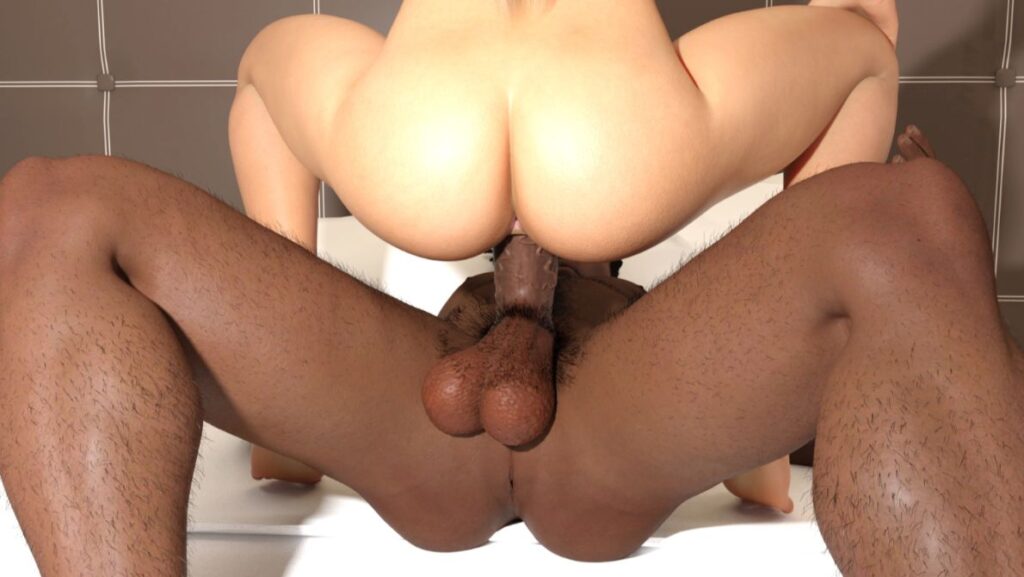 VOICE ACTING AND SOUND EFFECTS (SFX)
Bully has no voice acting or sound effects.
MUSIC
Bully has no musical score.
HENTAI
With at least 20 sex scenes in total, this game has a wide variety of content to explore. Plenty of fetishes are absolutely disgusting and vomit-inducing to people with tamer desires. You have been warned.
One scene has your girlfriend pick up a dirty homeless man off the street. Once home, she has sex with him. That same bum is horny for your sister, and if you encourage him, he'll fertilize her womb with his big black cock. If you're really fucked up, you can also send him after your mom! She'll get totally drunk and take a thick creampie from the man.
There are no animations, and the writing is far from Shakespeare. However, this is the only game on the market that allows you to turn your white mother and sister into whores to the big black cock.
This is just the tip of the iceberg. Some events are so disgusting, I don't even want to repeat them in this article! There's pissing in the face, a man eating his own cum, and worse!
CONCLUDING WORDS
Bully is the most hardcore degradation game available today. It's completely free of morals, and completely free. Between the raceplay and humiliation, this game is a surreal experience. No wonder it's blocked from Patreon!
I recommend this game to sissy faggots and submissive white men everywhere. Download Bully for PC Windows or Mac OS. If you want more cheating fetish content without degradation, check out The Adventurous Couple.
Graphics

Gameplay

Story

Music

SFX

Hentai