Written by Rastafoo69, edited by Otaku Apologist
Episicava, a hentai visual novel developed by EpicWorks, published by Super Hippo. Released on June 8, 2018. Download on Nutaku.net for $10.00. For PC Windows, Mac OS, and Linux. No voice acting. Uncensored genitals.
You are Emulator, one of only 200 people in the world with the powers of all five human races. You battle the forces of the Northmanni empire and romance beautiful women. Exciting battles and drama await you on this adventure!
For more erotic porn games, visit our perverted online games store!
STORY
You lived your childhood in a peaceful village with your fellow emulators. This unique race of people can use powers from all five races of man. Life was perfect until forces from the Northmanni empire destroyed your home village.
You are now an orphan of a nearly extinct race. You thirst for revenge – and pussy.
The main story follows your character and his party as you explore the world. Each continent has a unique ethnicity with strengths and faults. The Northmanni represent modern day society with everyone caught up in lethargy, while the Salutem represents "survival of the fittest" and what humanity once represented before technology.
This writer clearly loves storytelling clichés. It's a classic revenge story with a super powered main character followed by a harem of girls. He fights evil and tries to release the "true power within him".
The game overwhelms you with exposition and dialogue. I had to keep a notepad nearby just to keep track of things. There's tons of made up words for races and places mentioned all the time.
Some moments are quite epic and interesting, but also very predictable. Like your friend named Panama Kairi, she shares her surname with your nemesis, Panama Kato. They're brother and sister! What a twist!
This review is based on Episicava Volume 1. The developer is planning to make this into a trilogy. According to the developer's Patreon: "Volume 2 will begin production in 2019 depending on funding and available manpower".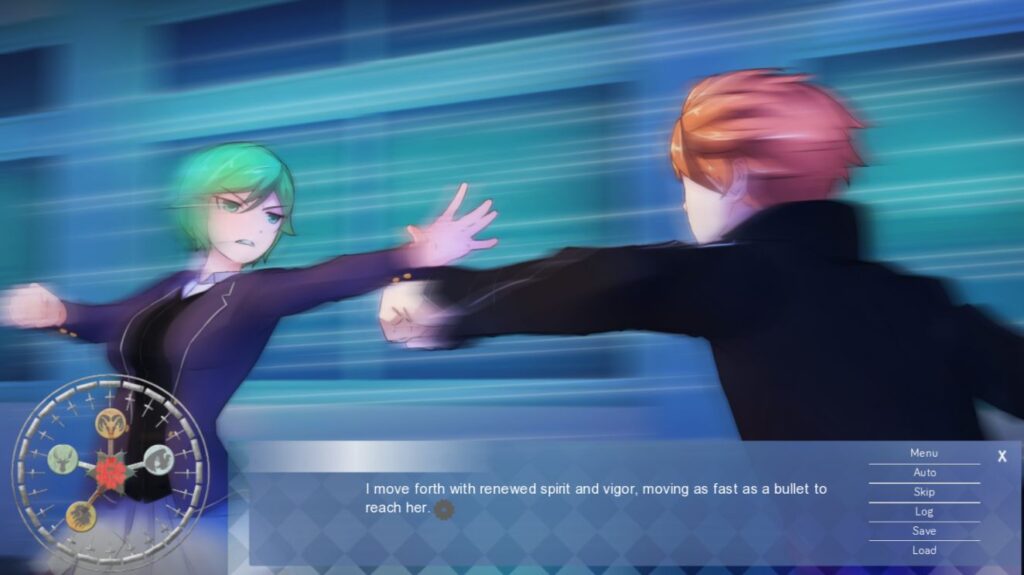 GAMEPLAY
Episicava is a visual novel created with Renpy. You click the screen to advance the story. Every so often, the game presents you with choices. Progress can be saved in multiple save slots. The 'H' key hides the dialogue box. CTRL skips the dialogue.
The game offers a choice for every 20 minutes of gameplay. These choices either lead to an immediate game over, or continue the story. For example, when I chose to investigate a mysterious figure, my character was immediately shot in the neck with a poison dart.
The story branches in different directions depending on which waifu you choose to follow. Completing one girl's path will unlock the next one, until eventually you are able to complete Aria's storyline. Her storyline is the true conclusion to the game. The problem is, whether you like or dislike a girl, you'll still be forced to play her route to reach the next ones.
The game is completely bug-free with no glitches or crashes to report.
The main menu offers you a gallery room, sound room, lewd scene replays, and access to unlockable side-stories. Altogether we're looking at 10 hours of gameplay, even if most choices are meaningless.
GRAPHICS
The game has Japanese anime style art with soft outlines. Most of the artwork depicts cute anime girls. It seems like the CGs and character sprites were drawn by different people. This makes the visual presentation inconsistent and sloppy.
The game has over 35 unique CGs for battles and hentai scenes. There are over 40 unique backgrounds for dialogue scenes.
Multiple times, the entire screen is filled with text as the protagonist talks to himself. It's meant to be emotional and important, but that default arial font doesn't convey emotion well.
Visual effects are used during battle scenes to convey movement. Blue streaks cross the screen to let players know a sword slash took place. The charge circle in the bottom left corner of the screen lets you know what abilities are being used at any given moment. These animations succeed at making the game very immersive.
VOICE ACTING AND SOUND EFFECTS (SFX)
Episicava has no voice acting.
Sound effects are most heavily used during battle for sword and gun attacks. From loud explosions to quiet cuts and lacerations, each action and reaction is met with a sound effect to match its impact. Outside of battle, some sound effects are used, but only when something important is happening. Overall, the detailed sound design makes for a fun experience.
MUSIC
The soundtrack has over 20 unique songs. Each song functions both as background music and as the primary focus of impactful scenes. The variety of emotions conveyed with the highs and lows of the pitch and tempo make for a great soundtrack.
With a fully functional music room, players will be able to listen to the game soundtrack with ease. "Lamentations" is a track with soft piano and an elegant violin. In contrast, "Overlimit" features an electric guitar and fast-paced drumming. Each song has an exciting unique melody. The best part is the inventiveness of the composer. At one point, the "caw" of a crow breaks up the chorus. It's unexpected, but fits perfectly with the dangerous tone of the scene it plays in.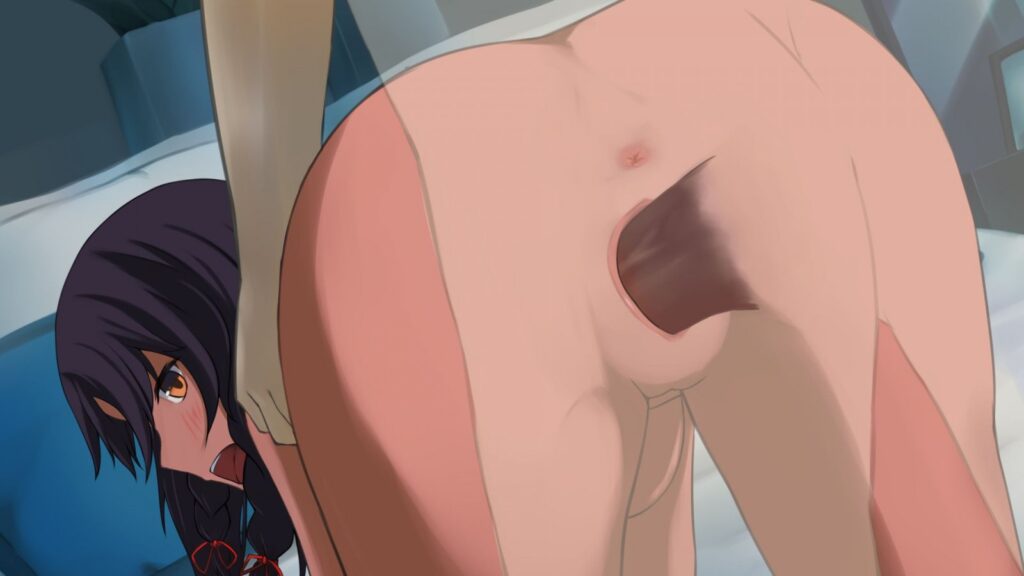 HENTAI
The game has less than 10 sex scenes in total. All scenes focus on vaginal sex. No anal gangbangs, just pure seduction and love.
The sex acts are vanilla, no fetishes are explored. You see one sexy image without animation, and basic erotica writing. The scenes are hot despite the lack of flashy visuals.
After all the bullshit you've been through, your waifu has finally fallen in love with you, and is ready to spread those legs. You finally whip your dick out and show her vagina how much she means to you. You lay her on her back, give her a kiss, and pump her until she screams.
Be warned: The sex scenes are spread out and hard to find.
CONCLUDING WORDS
Episicava is a character-driven adult story. The package has ten hours of quality content. The art is professionally made, the story is complex and immersive, and the music jazzy. It's a solid experience with nifty anime titties to boot.
All game purchases support our writing work and comic production. Download Episicava today.

Graphics

Gameplay

Story

Music

SFX

Hentai