Written by Rastafoo69, edited by OtakuApologist
Amor Magical Academy, a cuckolding hentai game developed by circle Mijiishi. Released July 30, 2016. Download on DLsite for $18.00. For PC Windows. No voice acting. Censored genitals. Free demo available.
You and your childhood friend have finally enrolled in the Magic Academy! The power of semen will strengthen her powers, but will your dick be enough? If you aren't, she'll be forced to get creampies from another man!
New to Japanese eroge? Read our guide How to download DLSite games.
STORY
After enrolling in the Magical Academy, you discover that sex is key to growing in power. Your girlfriend must have sex in order to grow into a stronger witch. The question is, will your cock be enough?
The story is told in two parts. The first two hours of the game are a pure visual novel. Players have little freedom as the events unfold in a linear fashion. The second part of the game is free roaming RPG action.
The linear story of the game is a fantastic cuckolding storyline, where your girlfriend is stolen away from you by a local teacher. You simply cannot satisfy her, so she is forced to seek out other dicks to fill her pussy!
The RPG segment of the story is an exciting tale of mages and monsters. You are a third generation mage. You have only just begun your schooling. But compared to first generation mages, you're totally weak! Still, you need to track down a rogue mage who has been causing trouble in the surrounding area. Is this task even possible for a first year student like you?
This is an NTR RPG where you hook up with three girls at a magical school. You can turn them in your lovers, or treat them like sex objects. You can keep your hoes loyal, or watch as they get stolen from you!
This is the most well written adult game of this genre I've reviewed to date. The sheer amount of canon and character building makes it feel like a best selling novel. Truly, incredible work.
GAMEPLAY
Amor Magical Academy was created with the RPG Maker game engine. You move with the arrow keys and press spacebar to interact with objects and people. Press CTRL to skip dialogue or teleport locations. Press 'D' to hide the text box.
The first two hours of the game roll like a visual novel. Player freedom is restricted, with most activity only working as a tutorial for the future. It may get annoying at first, but once the world is well established, the game opens up to a free roaming RPG title. You can play this as a dungeon crawler, or treat it like a dating sim.
As a standard dungeon crawler, you defeat enemies to earn resources that can be spent on new equipment and items. Defeating enough enemies will earn you a level up, which will make boss fights easier to complete. All battles can be avoided, they are not randomly generated.
In the dating sim segments, you roam the school talking to girls and building your relationships. Each girl has a stat for sexual compatibility and intimacy. The former will make her your "toilet" while the latter will turn her into your "lover".
You're not getting slack! There are three other men that you constantly compete with for their affection! If you neglect one girl too long, she'll become the lover of another man! That makes it harder to win her love, but still very possible.
The game systems in place allow for you to pursue both sides of the cuckolding fetish. Will you steal girls away from others, and make them all fall for your dick? Or will you let your girls get stolen away while you jack off watching them?
Dating happens in a variety of ways. You can spend weekends together, visit love hotels after school, simply talk in the classroom, etc. To win her heart, you'll have to spend a lot of time with her!
The game has a calendar system that tracks which day of the week you're on. You don't have school on weekends. The game also tracks time. Time changes character locations and triggers new events.
You can give custom names to all the characters in the game. Name your girlfriend after someone you know in real life, and role play their lustful actions! I love how you can change your teacher's name too!
The game offers an easy and normal difficulty mode. The difficulty only affects enemy strength, and will not allow you to level up faster or find new scenes. I highly recommend easy mode, unless you enjoy grindy games.
If you are still having troubles on easy mode, remember that girls get new abilities as they raise their sexual experience! Use dating and dungeon crawling hand in hand if you want to beat the challenges easily.
Clearing the game allows you to enter the options menu and increase compatibility gains. It will be easier to get girls to fall in love with you, which helps at finding all the scenes.
This game has no ending, and serves more as a school life simulator. The base storyline, not including post game content, will take 4 hours. Completing all the content in this game will easily take 20-40 hours.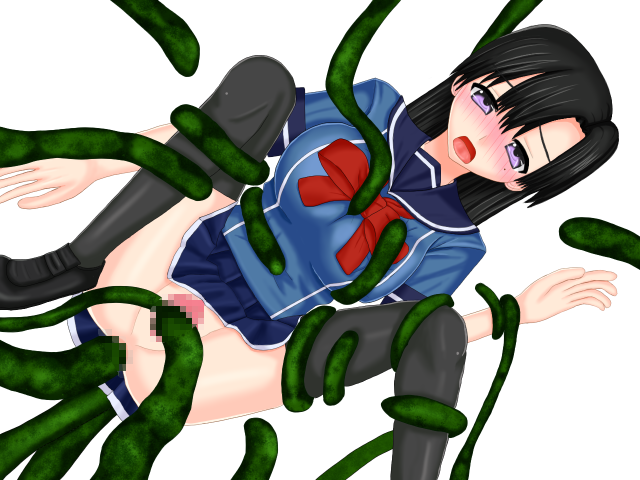 GRAPHICS
The art is a classic Japanese anime style. Although the visuals lack detail and are very simplistic, the sheer level of variety makes up for it all.
This game makes use of every visual presentation trick under the sun: Cut-in images, CG images, pixel animations, actual anime animations. The developer went all out in creating this masterpiece.
I adore the pixel animations. The player is able to move around and talk to people while sex is happening on screen. Yes, you can even walk into a room to catch your girlfriend cheating on you!
The thrusting in the fully animated anime scenes is downright orgasmic. To see a thick hard cock plunge right into your girlfriend with full motion all throughout is the perfect experience. I came in seconds!
The downside is that the RPG Maker engine does not handle animations well. There will be a slight frame rate drop when the animations begin, but given a few seconds, the frames will stabilize again.
Character designs are simplistic, and the girls almost always wear the same outfits. You'll play for many hours before seeing anyone change outfits. The hundreds of images and animations redeem these drawbacks. The fact is, the visuals in this game are incredibly good. These still images do not do justice to the fluid animations available in the full game
VOICE ACTING AND SOUND EFFECTS (SFX)
Amor Magical Academy has no voice acting. You'll still hear feminine moans and squeals during sex scenes. Every girl has the same voice track, and never utter full lines.
RPG sound effects are standard and easy to ignore. A sword slash, a mace smash, every attack type has an individual sound effect. Where the sound effects truly shine is during the sex scenes. You hear every single thrust when a raw dick plunges into your girlfriend's pussy. And the sound effects match dialogue as well! When the man says he's getting close, he speeds up his thrusts! The girl asks him to slow down, and all you can do is sit and listen to his faster and faster fucking, only slowing down when he finally stops and creampies her!
MUSIC
There are 80 songs in this game. Many of them are unique to this developer and many are unique to this game alone. Stock music is also used for free roaming segments of the game, though unique music is more commonly used in key story bits.
Harp and wind chimes create a light and happy tone, while electronic piano with diminished triad scales are used to create a dark and scary tone. The elegant harps play when you have consensual sex with your girlfriend. The dark electronic tones play when she is cheating on you. The music consistently fits the situation and is a very enjoyable part of the experience.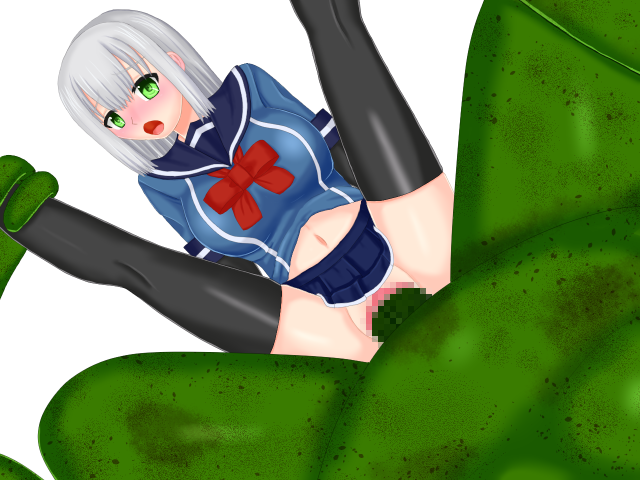 HENTAI
The game has 156 base scenes, with around 40 base CGs. The total CG count is nearly 1500.
Every scene is incredibly enticing to read through. The primary fetishes are cuckolding and impregnation. From sex in public places, to prostituting out your girlfriend for money, there is an incredibly variety of sexy cheating scenes to be found!
My favorite scenes have to be when I organize my girlfriend to be with another guy. At first, she only wants to be with you. Luckily, you can use your cell phone and call another guy over to seduce her. Send a hot chad over to her bedroom so she can try some new cock! And once she becomes comfortable cheating, she'll even let you watch!
The cuckolding leads to levels of honesty and trust between you and your girl. The two of you truly have no secrets to hide between one another. Yes, you can even propose marriage to her and make her your fiance!
For anyone who is extra deviant, you can even watch your sister have sex! Talk to your teacher, help him seduce your sister, and then watch as he sends a video of them fucking! Your angelic and perfect sister, is nothing more than a cum dumpster!
CONCLUDING WORDS
Amor Magical Academy is the number one cuckolding RPG on the market today. It has 40 hours of content, dating sim mechanics, tons of character building, and hundreds of animated sex scenes! The art style might seem simple, but the game and hentai content are absolutely incredible! If you love stealing girlfriends or having yours stolen, this game is the ultimate experience!
I highly recommend this to cuckolding fans everywhere. Download Amor Magical Academy.
Graphics

Gameplay

Music

SFX

Story

Hentai