Hentai RPG Review: Detective Girl of the Steam City
Hentai Reviews

>

Reviews

>

Hentai RPG Review: Detective Girl of the Steam City
Written by Rastafoo69, edited by Otaku Apologist
Detective Girl of the Steam City, a hentai RPG developed by circle Clymenia. Released July 19, 2019. Download from Mangagamer.com Steam for $14.95. For PC Windows. No voice acting. Uncensored genitals.
Sophie is a junior detective with a lot to prove! With her father out of town, you choose whether she goes to work with the police, or helps the London mob! Will she stay dignified? Or fall completely into carnal delights?
STORY
After her father leaves London on business, Sophie Winters decides to take his place as a detective of the city!
The story in this game is weak, split between two routes. In the gangster route, you get a tiny bit of setup before running out to beat people up. In the police route, you talk to people and press the action button to look for clues.
Circle Clymenia is not known for great stories, but this one is plainly bad. Even the character arcs are lackluster. Sophie is too easily corrupted. Maybe the writer thought a steampunk aesthetic could carry the story alone.
Sadly, this game has a large fanbase of people who love it for the cute, reverse trap, tomboy character. They love her nonchalant attitude. So, your enjoyment of the writing depends entirely on your feelings for the protagonist.
GAMEPLAY
Detective Girl of the Steam City was created with the RPG Maker VX Ace game engine. This allows for adjustable resolution and diagonal movement, but comes with a less reliable frame rate. Sometimes this game will stutter and slow down, and there's nothing you can do to fix it.
Use the arrow keys to move. Press Z and X to interact with the world. Press A to fire your wire gun. Press M to show your minimap. Press V to change your target display. Press shift to hide the text window, and CTRL to skip dialogue.
Regardless of what the single sentence steam reviews will tell you, the gameplay here is absolutely crap. There are no redeeming qualities. You will not have any fun for at least an hour or more.
In the police route, you talk to NPC's and press the action button to locate clues. Choose some dialogue, go on a fetch quest, and the case will be solved. Even if you barely pay attention, you'll complete the game.
In the gangster route, you grind out bad guys for level-ups and money. Beat enemies, heal up, repeat until you're strong enough to defeat the boss. Do that for ten more dungeons, and the game will be over.
The game world is huge and impossible to navigate. I understand that the "Steam City" was a big selling point of this game, but this isn't grand theft auto, this is RPG Maker! I promise you, you'll get lost while walking around.
Sophie has six skills and three gadgets. The gadgets can only be upgraded when you find pre-placed items in the world. Because they aren't randomly generated, everyone will have the exact same path of progression. As for the skills, they're not very important. Whether it's avoiding enemies or finding items faster, the skills are largely forgettable and seem like an obligation rather than an exciting feature.
If you've ever played a game from circle Clymenia before, this one will be a massive disappointment. They removed free form upgrades in favor of hyper-linear gameplay. They removed a complex reputation system in favor of an unnecessary skill system. And they put all their energy into creating a steampunk aesthetic, instead of creating a fun experience.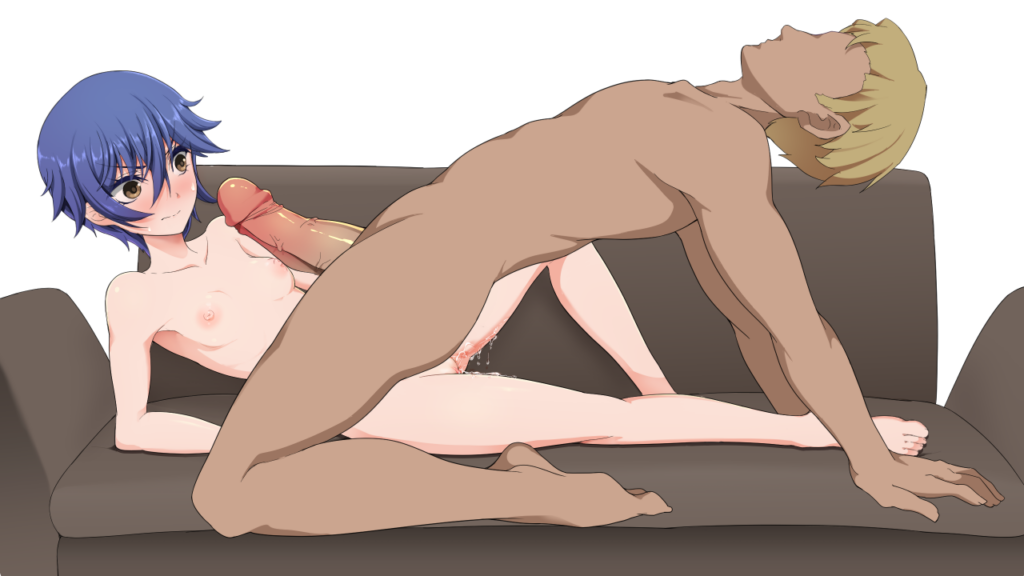 GRAPHICS
The art is traditional Japanese anime style. It's the same artist from previous games from circle Clymenia.
The game's art is inspired by industrial London. From the leather coat of our protagonist to the ornate dresses of the aristocrats, every artistic decision blends well with the steampunk aesthetic.
The city of London is the true star of this game. It was crafted with hundreds of licensed and original assets to create a believable RPG version of the city. Its numerous districts and shops and unique texture assets for every region, make this city a glorious place to get lost in.
As a reverse trap, Sophie's character design is meant to make her look flat and leave her gender ambiguous. Besides her belt to tighten her waist, she could easily pass for a young skinny guy, and her dialogue reflects it too.
Many players are completely in love with the unique visuals. After hundreds of games using stock RPG Maker assets, fappers have been waiting for something new! The assets are nice, but the game world feels dead.
Due to engine limitations, the developers kept outdoor NPC numbers to an absolute minimum, meaning that the city streets feel completely barren! I don't believe anyone lives in this city, because I never see anyone outside!
VOICE ACTING AND SOUND EFFECTS (SFX)
Detective Girl of the Steam City has no voice acting.
The sound effects include numerous licensed assets. Whether it's the night vision goggles or hookshot, a unique sound matching these gadgets makes for exciting ambience. The sex sounds are recycled from previous games of the developer, and remain cartoonish. Ejaculation should not sound like a jelly donut being stepped on.
MUSIC
There are 40 songs on the soundtrack, many of which are licensed assets, not commonly used by most developers.
Music doesn't always cue when it's supposed to. Sometimes you'll sit in silence waiting for the track to start. When it does, it's absolutely majestic! Violin and piano mix to create a feeling like you're back in the early 1900s. The musician behind these tracks deserves an award, because this is true art!
I don't know if its track compression or something, but some of these songs sound a bit "digitally blurred". The notes don't sound as crisp as they should, which tends to ruin the experience. Even if this was intentional, going from violin to foggy digital beats is not a good transition. The music should be more uniform in my opinion.
HENTAI
Detective Girl of the Steam City has about 60 scenes in total, with 12 mini-events. There are also miscellaneous scenes where Sophie has sex with her opponents, but those are short and not listed in the recollection room.
The main appeal of this game is the reverse trap fetish. It's a bitch, but she dresses and acts like a man to confuse your dick. Many players find tomboys to be super attractive, but I shrug it off.
The first two erotic scenes are meaningless coerced sex unrelated to you. The events occur with no setup at all. I have no attachment to these characters, so why should I care? If I wanted generic anime sex, I would use a porn site. We play these games for something with more build-up than that.
The hentai content in this game is a little retarded. The worst example is how the inclusion of piss play. I don't care how much you love urine, I like my hentai games with impregnation. The game also barely qualifies as a corruption title. There's so little buildup, and she never seems to dislike sex in the first place. Sophie's passive behavior ruins the corruption.
One ending of the game has Sophie sold to a human trafficker. This could have been the setup for something very exciting, but instead the scene ends and we never find out more.
The most memorable scene is when Sophie sleeps with a man who already has a relationship. She's a homewrecker who breaks up relationships without a care. That might be hot, but it also makes her extremely unlikable.
CONCLUDING WORDS
Detective Girl of the Steam City is a gorgeous game from a well known developer of hentai games. The music is wonderful and the sound effects are usually fitting. The hentai scenes are visually enchanting, even if the content is questionable. It seems to me that there was too much emphasis on the setting, and not enough on the gameplay itself.
I recommend this game to fans of the reverse trap fetish. Download Detective Girl of the Steam City. If you like this developer, then check out our review for Civilian Justice League 2!
Graphics

Gameplay

Story

Music

SFX

Hentai