Hentaireviews January 2020 Business Update
Hentai Reviews

>

Rants

>

Hentaireviews January 2020 Business Update
Written by Otaku Apologist
Last December, our website traffic reached an all-time high, totaling 330000 page views. Daily views have constantly pushed over the 10000 views mark, even on weekdays. 50000 more articles were read by our visitors compared to November, which was our previous record high month in terms of traffic.
Our hard work is finally paying off. Many months we seemed to be going nowhere, and all my time in this shitting industry felt wasted. Thanks to the support and commitment of everyone from our freelancers to our fans and advertisers, and many more, we're growing. Below is our daily traffic. During our best days, our visitors read 12500 articles.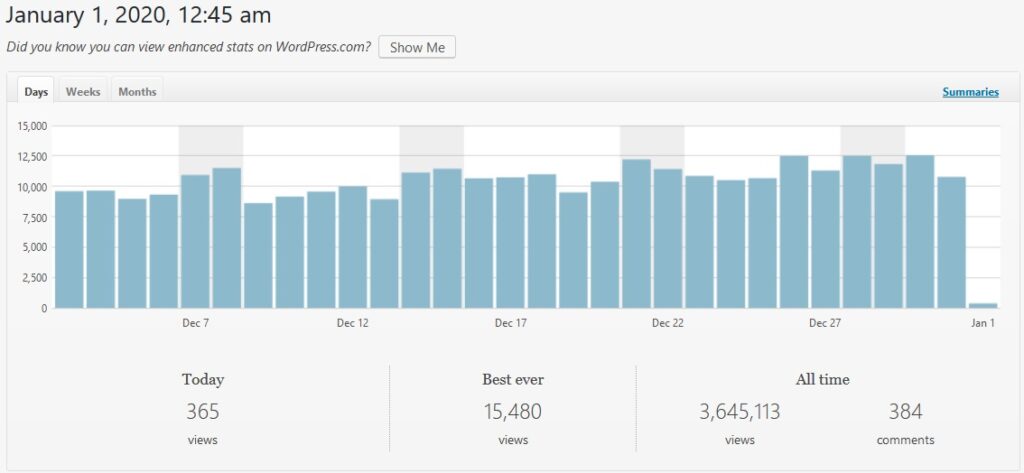 Our comic site, otakusexart.com, has been bleeding traffic. I've been lazy about updating comics, and our customers have punished us for it with their indifference. We're still grabbing a solid 160000 page views a month.
Our revenues in December were absolutely terrible. While our customers at hentaicommissions.com somewhat compensated for the lackluster product sales numbers, the result overall was dreadful. Our increased traffic is yet to translate into an increase in revenue. I will be looking into solutions in the coming months. Not showing those numbers either, it's too embarrassing! Please remember to support us, guys!
Special thanks go to Rastafoo69 for writing so many great articles, and Sexy, for his great business advice. Also thanks to everyone in the Hentaireviews Discord channel for making my job less lonely.
Thanks everyone for your hard work. Let's make 2020 the break-out year for Hentaireviews!