Written by Rastafoo69, edited by Otaku Apologist and Mistress Valentine
Rebel Spirit, a harem visual novel developed and published by 69Gate. Released May 4, 2020. For Windows PC. Download on Nutaku for $10.00. No voice acting. Uncensored genitals. Available for English, Chinese, Japanese, and Russian.
You are a tutor for three of the sexiest girls at the local magic academy. All you want to do is teach, but all they want is to goof off with other things. It's time to assert dominance and show them who's the fucking boss!
PROMO: When you download games through links on Hentaireviews, we make original hentai comics.
STORY
Visit each girl 8 times, then the game abruptly ends. There is no threesome or foursome scene. The girls never directly interact with each other. According to the developer, he made this game with his friends and it shows. You can tell they worked on each girl separately to the point that the story lacks cohesion.
After meeting Alice 4 times, the game becomes back-to-back sex scenes until the end. This means the first 1-2 hours are completely clean while the last two hours are filled with sex.
Alice is the short red-headed tsundere. Maria is the mature brunette who wants to be your girlfriend. Jeanne is the whorish blonde who just wants to be dominated. Pretty much no effort went into creating interesting dialogue with Alice, because Jeanne got the most dialogue and attention.
Although the game is set in a fantasy world of magic, we never actually see a single spell being used. Dialogue mentions things like 'persuasion' or 'combustion' magic, but that's pretty much it. At one point, Alice borderline breaks the fourth wall by saying "If you know magic then show me! Impress me with your knowledge!". The protagonist refuses of course and the player is stuck reading more internal monologues.
This is especially disappointing because the setting had so much potential. Long ago there was a war that killed tens of millions of people when mages were allowed to hold positions of power. Since then the peace has hinged upon mages being barred from civil service. Though they are extraordinary, they are also an underclass in society and only allowed to work in research or the military. There are rigid laws barring mages from using magic in their day-to-day life. It feels like a realistic depiction of how the world would actually be structured if humanity was capable of magic.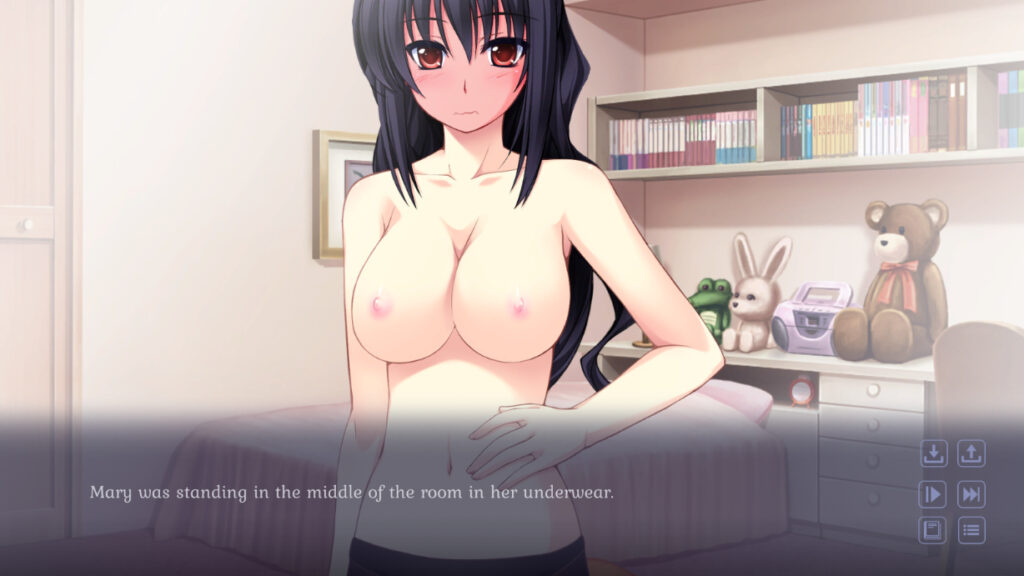 Although the game is available in four languages, there are translation issues all throughout. Like using the words "he" and "it" interchangeably. Or randomly changing from a 1st person to a 3rd person perspective due to poor grammar. Or failing to use gendered words correctly by referring to a woman as a "young man". The list goes on!
When talking about war plans Jeanne says she always plans the "surgery", even though in context, it seems the word "strategy" was the better fit. Numerous words are used that, to my knowledge, do not exist. What is "smused", anyone know? Maria is initially introduced as "Marie". The most memorable example of the bad translation was when Jeanne said "I'm only a couple years older than me". Did anyone proofread this?
About 60-70% of this game features the internal monologues of the protagonist. This sucks, because he's an incel. I wish he was a blank slate protagonist we could name. Even from the start of the game he's saying "as soon as I get my check from work I'm spending it all on porno". The protagonist is a generic incel which is not what I expected from a magic fantasy harem title.
A lot of the dialogue is written too casually, making it hard to get immersed. I was personally disturbed by casual lines like "Life's a bitch!" and moments with full Caps Lock, "DEJA VU". Sometimes even emojis like "T_T" are used. This would fit with a comedy title, but the writing tries to present things as if we should take the characters and events of the game seriously. Altogether, it seems as if this game didn't go through proofreading before release.
GAMEPLAY
This game is a kinetic novel made in the Unity engine. There are no choices. Click to advance dialogue. Press L for the text log. Press H to hide the text box.
The game is 3-4 hours total, mostly because of the constant internal monologues and the 4-5 creampies per sex scene. In my opinion, you could cut the fluff from the game and shrink it down to 2 hours easily.
The text log resets at random. So if you accidentally double-click and miss a line, it will likely be inaccessible. At that point, why have a text log at all?
The text skip function lags the game and makes it unresponsive to some of your clicking. It simply cannot be relied on, since you'll often skip too far.
As a Unity game, the startup is slow. Even when it does start, it's far from smooth and perfect. You can only advance dialogue through clicking, using the keyboard does not work. This is especially irritating because sometimes your clicks are unresponsive. Seriously, this game should have just been made in Ren'Py.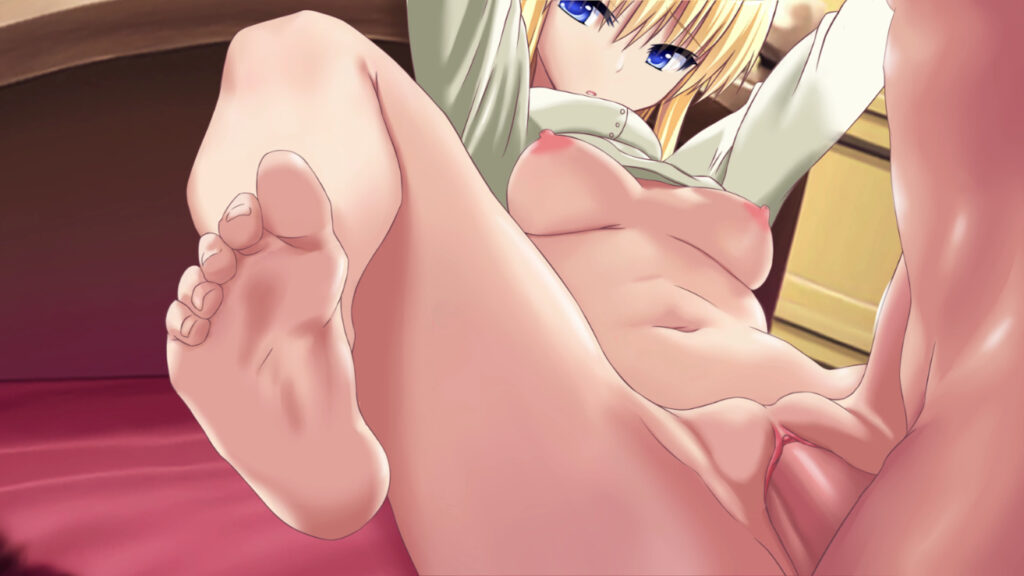 GRAPHICS
There are 18 CGs in total. Most CGs are animated, but it's very limited. Using DragonBones for animation, the developer was basically able to do some basic panning left and right to simulate thrusting during sex. Some scenes like Maria's blowjob look better than others. Still, I view it as dishonest to call this game animated. The animation is minimal, just swaying back and forth.
There are two scenes where you walk in on a girl changing. For some reason, the artist drew the images too large for the screen, so the visuals look awkwardly placed and cut off. This was done purposely and appears this way in the recollection room. It's especially strange because your character is described as taller than these girls, yet they randomly appear so giant.
Multiple scenes depict the protagonist having literally no balls. His testicles are simply invisible. The dick is no better since it randomly changes in size. In one scene it's the size of Maria's forearm. In another scene, it's smaller than the palm of her hand! The protagonist walking around with a three inch stick is just fucking gross. Even worse is how the sperm is drawn in this game. It looks like melted marshmallows of a thick cloud of white.
No artwork is used for Jeanne's handjob scene. The developer also cut corners on the standing artworks like during post-sex scenes where a girl is described as laying exhausted in bed, but we see her standing artwork fully clothed and standing up.
On the positive side of things, the background artwork is really great. I love how we learn about each person depending on their room. Alice lives in a small residential home where her ceiling is low and lacking space. Maria has her own moderately sized bedroom since she comes from a wealthy family. And Jeanne has a house with over 50 rooms, that looks like a luxurious palace that you'd never want to leave. The artist clearly had a lot of passion for the non-NSFW parts of the experience.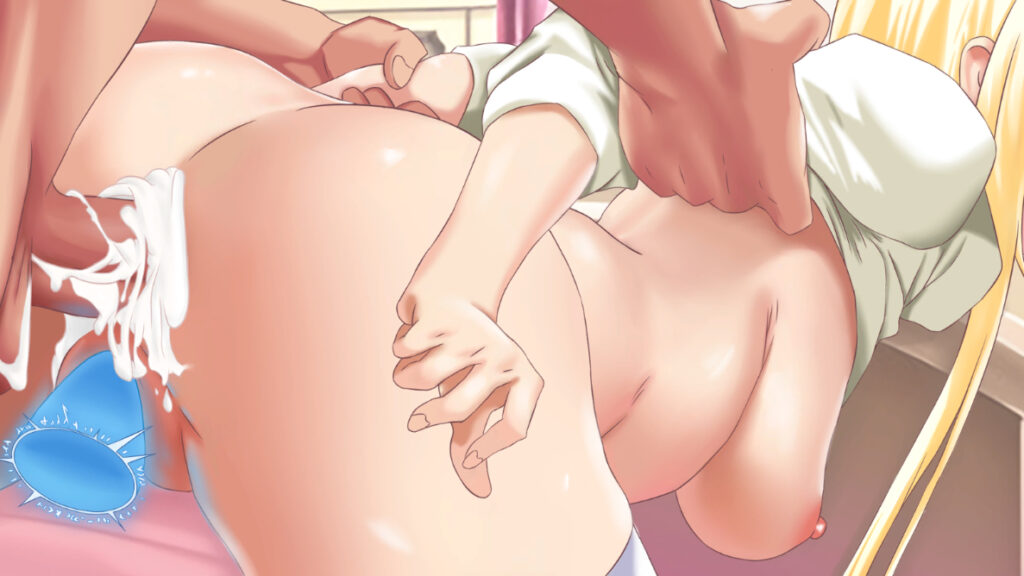 VOICE ACTING AND SOUND EFFECTS (SFX)
Rebel Spirit has no voice acting, which is strange since the inner monologue kept describing "how beautiful her voice is". It's hard for me to imagine that since I have nothing to compare it to.
The sound effects for footsteps and cars passing by are nice. For the ripped clothing, it doesn't match the clothing Maria is wearing. When you spank a girl during sex, it sounds more like hands clapping. When the stock moaning track plays, it's nice at first, until you hear all the other girls make the exact same sound.
MUSIC
The music in this game is fantastic, it surprised me. The game starts off with violin and piano playing softly to deliver your troubled backstory. When the sun is out, it's more upbeat. The tunes after hours on a rainy day are simply phenomenal. The cloudy sky matches the protagonist's monologue about his unhappy malaise, complemented perfectly by soft piano so beautiful and lovely. If only the writing had been more consistent, the music would carry this game to the realm of all-time hentai classics.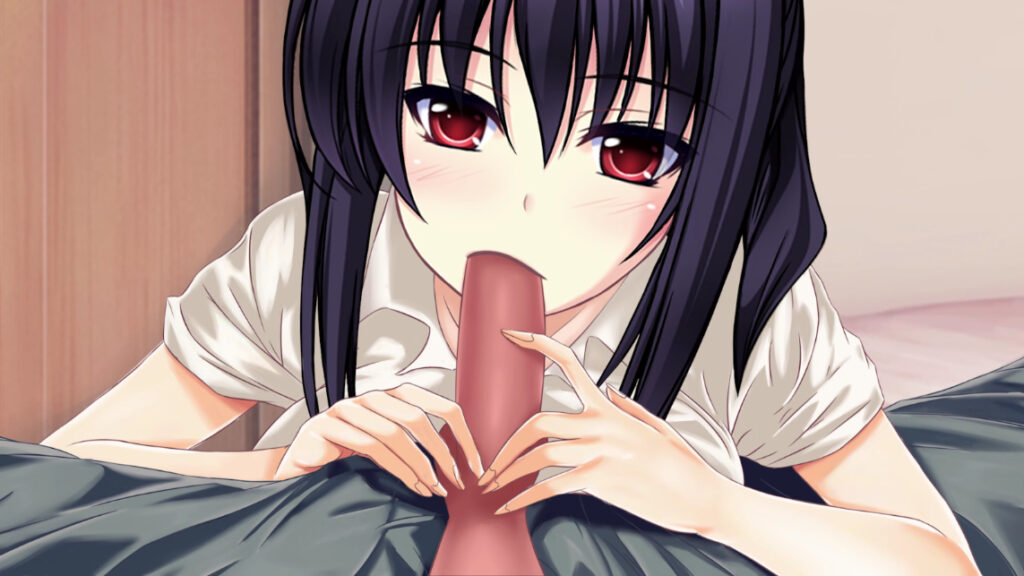 HENTAI
Rebel Spirit has 18 scenes total. Although there are three females to choose from, you only have sex with one at a time.
The first half of the game has no sexual content. When it does happen, the writing is a bit stilted. When Jeanne explicitly says she wants to fuck you, but you don't until you leave and come back first. It feels like the writer is extending the wait for sex even when it's the perfect time. With Alice, you say "Lay naked on top of me and I promise I won't stick it in". So you start rubbing your dick against her, turning her on, feeling her get wet, and then you leave. During the entire scene, you never see Alice's face, you never put it in and some retarded harp music is playing in the background killing all the tension and suspense.
In a normal porn game, nude frottage leads to sex. In this game you first have to endure two unrelated scenes before you pick up where you left off.
Sex is usually missionary or doggystyle. Maria wants you to be a loving boyfriend, Jeanne wants you to be a horny animal, and Alice wants you to seduce and persuade her. The character designs and setups were all there! Sadly, the developer flopped the execution.
CONCLUDING WORDS
Rebel Spirit is the first release of the indie developer, 69Gate. The visuals are nice, but inconsistent. The music is wonderful, but sometimes doesn't fit. The lewd scenes are hot, but poorly paced. If this developer gains more experience, his next game is sure to knock our socks off! Show them support and hope for a sequel! Download Rebel Spirit.
Graphics

Gameplay

Story

SFX

Music

Hentai