Vaygren Hentai Anime Review: Yvain's Reward
Hentai Reviews

>

Reviews

>

Vaygren Hentai Anime Review: Yvain's Reward
Written by Mistress Valentine, edited by Otaku Apologist
Yvain's Reward, a hentai anime developed by the Vaygren group. Released May 22, 2020. Support the creator on Patreon. Runtime 7 minutes. Full English voice acting. Uncensored genitals.
Discover the best of hentai games on the English-speaking market! Check out our review Thebesthentai!
STORY
Yvain has returned from Fucktopia to give her report to Queen Alees. For her excellent service, Yvain is offered any one wish. Queen Alees promises to give it to her. After some coaxing, Yvain settles on being fucked by the Queen's royal futa dick.
That night, Queen Alees pounds Yvain's elf cunt while her servant, Cassidy, waits outside reeling with feelings of jealousy. Alees begins by comparing the two as sex partners, insulting Cassidy while praising Yvain's snatch as the best while she fucks her brains out. There isn't much plot besides this, but it's still as funny as it is sexy to watch.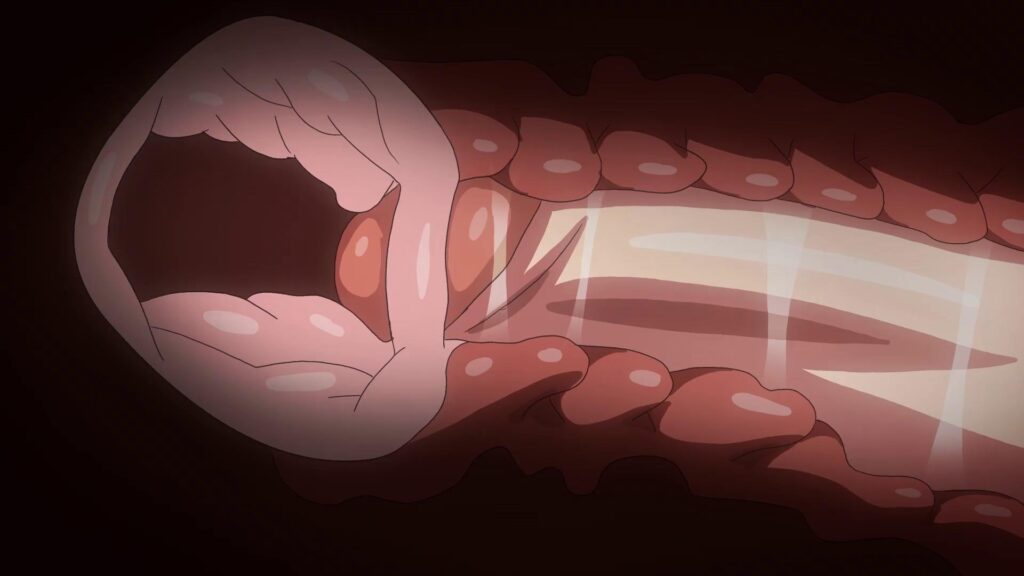 HENTAI
The sex is very entertaining. Queen Alees' futa dick makes me wet whenever it thrusts into Yvain. I'm really envious. The futa sex is limited to doggystyle, but animated from different camera angles to look sexier. Listening to Yvain moan while Cassidy is forced to listen to her Queen degrade her verbally while during the fuck adds a layer of lewdness to the scenario.
MUSIC
Yvain's Reward is short, but features enough music to make every scene feel distinctive. The opening track is dark and ominous and makes you believe the events are taking place in a dark setting. The music stops abruptly when the Queen figures out what Yvain wants for her reward. Such a dramatic moment!
When they are fucking, the song fits the scene expertly. It is both sensual and intimate, with a dark overtone. You hear a combination of instruments like the piano, keyboard and the flute, but also synthetic instruments that give the darker tracks their unsettling atmosphere.
ANIMATION
I absolutely adore the detail put into Yvain's Reward. The episode's art looks identical to anime made in Japan. The color scheme is bright and vibrant with expertly placed shadows and cleverly used lighting. The Queen's throne is bright enough for us to marvel at the character designs but dim enough for us to feel intimidated by her.
Both Alees and Yvain look sexy as fuck. Yvain is cute as an elf while the Queen's monster futa cock made me envious that I wasn't the one getting fucked. Both have large breasts but Queen Alees' tits are fucking huge. You just want to squeeze them all day long. The episode's characters all have unique, enticing designs. The Queen's black and red pupils make her look very demon-esque.
The camera work is utterly fantastic. Certain sex animations loop but there are plenty of shots that are showed from varied angles, which can be distracting. The dialogue between Yvain and Queen Alees while they fuck is also so sexy, the loopy animations hardly degrade the overall fapping experience.
SOUND EFFECTS AND VOICE ACTING (SFX)
Vaygren did a fantastic job in the casting department. VoiceLikeCandy is spectacularly sexy as Queen Alees. her voice is deeper than usual, but she commands your attention while her futa cock commands Yvain's pussy. Her grunts are incredibly lewd while her commentary along the way is the icing on the cake. Mintea voices Yvain. Her delivery is on point and she sounds delicious while moaning. Gina Galore voices Cassidy. She doesn't get to do much except grunt angrily and hold back her rage, but the performance is believable.
The episode's sound effects are limited to sex noises. You hear every thrust of Alees' dick and you jerk faster listening to Yvain's pussy squelching. The final cumshot is so satisfying, it deserves a special mention. God, I came so hard at that one!
CONCLUDING WORDS
Yvain's Reward is pitch-perfect lewdness with great voice over and plenty of rough futa sex. The production values are through the roof. My only gripe is that the episode is relatively short, much shorter than it ideally should be! Please support the creators so they can deliver more, uncensored fap material in the future.
Watch this spectacular anime over at the official Vaygren website.

Animation

Story

Music

SFX

Hentai