Hentai RPG Review: Psychic Guardian Super Splendor
Hentai Reviews

>

Reviews

>

Hentai RPG Review: Psychic Guardian Super Splendor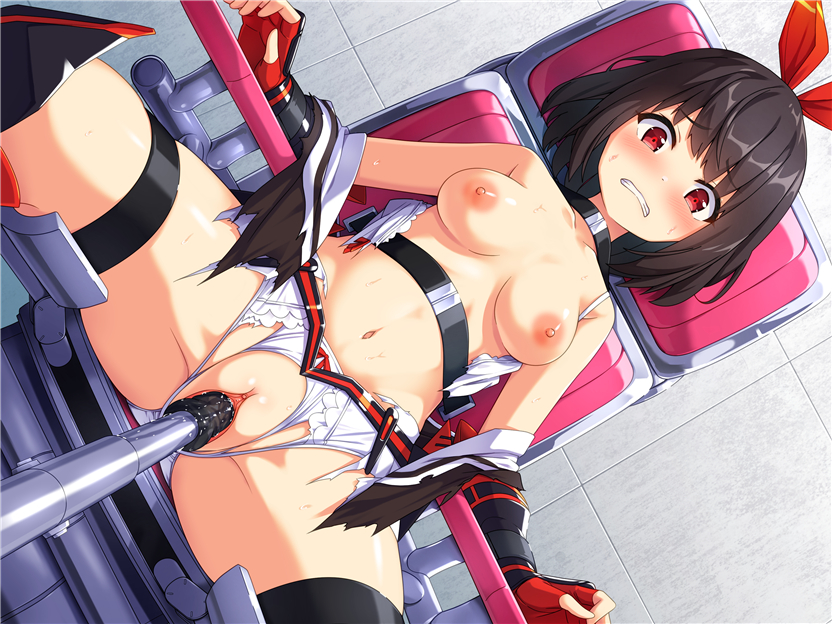 Written by Rastafoo69, edited by Otaku Apologist
Psychic Guardian Super Splendor, a hentai RPG developed by No Future. Released April 2, 2020. Download on DLSite for $10.00. Download on Steam for $16.79. For PC Windows. Partial Japanese voice acting. Japanese version features censored genitalia, English version is uncensored.
Nagisa Kujo was captured by two mysterious men and locked in a high tech underground facility! Using her newfound psychic powers, she's going to escape this place and take her friend Mitsuki with her!
Read our guide how to download DLSite games.
STORY
Nagisa is underground in the home base of ShallDark, an organization of psychic assassins. Her only friend is a voice named Mitsuki, speaking to her through nanobots. However, Mitsuki has lost her body, and is all the way down at the bottom of the facility.
The story is pretty predictable. Mitsuki's body was taken by a bad guy named "White Order", the strongest psychic in the world. You defeat them and get Mitsuki her body back. Also many years have passed since you've been trapped down here, because your body was once stolen as well. In the end, you and Mitsuki travel the world to fight evil and make sure this never happens to anyone ever again.
The writing is poor at times. A scripted loss early in the story, an instant game-over room on the first floor, and lazy writing overall. For example, soldiers will just leave you in prison even though you have the psychic abilities to escape.
The worst example of lazy writing is a choice early on in the game. Soldiers kidnap your girl. Do they only grope her, or do they have sex with her? Why the heck should the player have to write the story for you? Why is the player deciding what the villains will do? It totally ruined my sense of immersion.
The ending was also pretty much "Deus Ex Machina". Altogether, the writing in this game is mediocre at best.
GAMEPLAY
Psychic Guardian Super Splendor was created in RPG Maker MV. Press ALT to skip text. There is no text log or hiding text boxes.
The core game cycle follows the formula of a classic RPG dungeon crawler where you grind enemies to level up and purchase healing items between battles. There are 20 floors in the Shalldark base where the game takes place. Find a map for every floor, defeat bosses for keycards and open colored doors on various floors.
Players will be expected to backtrack multiple times in order to open all the doors and find the equipment boosters necessary to beat the next boss. Players will also be expected to level grind, because certain abilities are absolutely required in order to beat the bosses. For example, the second fight with "Purple" requires you to reach level 17 beforehand to unlock an escape ability. Otherwise, she and her troops will deflower you.
The game took five and a half hours to complete, I was level 32. There is no replay value, since there are no choices. The "traps" in-game are just surprise battles. At any point in time, bad RNG may lead to defloration, since clothing is so easily destroyed.
GRAPHICS
I loved the variety of camera angles. The fantastic shading, clear light sources, and wonderfully expressive faces throughout the game were beautiful. My only complaint is, there are 14CGs spread across 28 scenes, which creates repetition.
In spite of being the base of operations for an international crime syndicate, the world felt rather empty. And the layout of each floor is more like an RPG dungeon than an actual office space. Heck, there are slime monsters and treasure chests everywhere!
The lack of interactive NPCs makes this game feel like a marathon. For six hours straight, you're fighting wave after wave of enemies. There are no towns or minigames, just pure grinding. Something like a diary in a character bedroom would have really brought this game to life. As it stands, it's mostly gray stock textures.
Nagisa's outfit is pretty basic. She has a sailor uniform, some boots, and gauntlets. Over a six hour period she's the only character you look at, so I wish she had some alternate outfits. Even if it was a palette swap of her existing outfit, anything is better than six hours of the same appearance.
The five Shalldark agents are beautifully designed. Purple's pencil skirt, Red's short shorts, Green's leggings, and Yellow's boxing gloves give each character their own unique appeal. The outfits also match the character personalities perfectly with Purple being mature and womanly while Red is a tattooed punk fighter. I just wish they became party members to give them more opportunity to shine.
The erotic scenes are simply beautiful! The sweat marks naturally rolling down the skin. The shiny surface of a rubber dildo. The fabric of panties being ruffled and pushed aside. The best part is that the artists managed to keep Nagisa's body proportions consistent. The artist drew the main girl in a variety of angles and lighting while keeping each artwork consistent with the last. I wish there were more than 14 CGs, so I could admire more of their work.
VOICE ACTING AND SOUND EFFECTS (SFX)
Psychic Guardian Super Splendor has partial voice acting for Nagisa. The voice actor is Yui Rabbit, known as Yuki Usagi on Twitter. She's so immersed in her role, that from the very first line I heard, she felt like Nagisa Kujo, the anime cutie battling her way to freedom while getting pumped with dick.
Nagisa is only voiced during erotic scenes. Even during the final battle, the game relies on text boxes to convey her personality. Although it's good to know what her voice sounds like, players enjoying a virgin playthrough will never be able to hear her.
The battle sound effects are the standard punches and footsteps found in most RPG Maker titles. After six hours of one character and one moveset, it gets old. However, the sound design shines best when paired with the stellar voice acting during sex scenes!
You can vividly hear as a cock pounds Nagisa's pussy, and hear her moan in response. She's loving every minute of it, and her squeals of delight matching the sounds of ejaculation were glorious. I had just fapped, and the sound of her voice made me rock hard all over again! When it comes to sex scenes, the audio is magnificent.
MUSIC
There are 96 tracks in total, all stock music from the standard internet stock music libraries.
At the climax of the story when Mitsuki is saved and Nagisa is free from this nightmare, do you know what plays? RPG Maker MV Theme 2. The fact that I know the name should tell you how generic and overused that track is. If you're new to RPG games, it fits the scene well. If you've ever played a single RPG Maker MV game before, it ruins the moment. It's practically elevator music.
HENTAI
There are 28 scenes in total, using 14 CG images. Usually it's because a scene has two versions. The first time you fuck that person, and the second time. The second time is usually shorter and only meant to demonstrate how easily Nagisa has come to orgasm.
The game keeps track of sensitivity, insertions, orgasms, and cumshots in the pause menu. But since the game is 100% defeat sex, you don't have much opportunity to raise those numbers unless you purposely lose battles.
All scenes have dialogue variations depending on if Nagisa is a virgin or not, but blood is never shown. All scenes almost mechanically repeat certain lines like "Please pull out or I'll get pregnant". It was hot the first time, less so when she says it every scene.
Most scenes go on for too long without much changing on screen. At the start of the game, there's a really long fingering scene. Even if you use text skip, you'll be sitting there a while. Instead of erotic and lewd, it almost seems like there's a word count they were trying to hit.
There are only two types of men in the game. The faceless grunts, and Land Yellow. The latter has one of the best scenes in the game, since Nagisa's facial expressions change so rapidly throughout. Besides them, the game features tentacles and dildos all throughout. Seeing agent Red in a strap-on wasn't really my cup of tea.
CONCLUDING WORDS
Psychic Guardian Super Splendor has gorgeous sex scenes, but they go on for slightly too long. It's got fantastic voice acting, but only during sex scenes. It's got beautiful character designs, but the characters don't have enough sex. This game is a fun little adult gaming experience that looks great, but definitely left me wanting more.
Download Psychic Guardian Super Splendor. If you like hentai RPGs, then also check out our review of Pronant Symphony.

Graphics

Gameplay

Story

Music

SFX

Hentai