Anime Porn Puzzle Game Review: Sweet Story Bad Girl
Hentai Reviews

>

Reviews

>

Anime Porn Puzzle Game Review: Sweet Story Bad Girl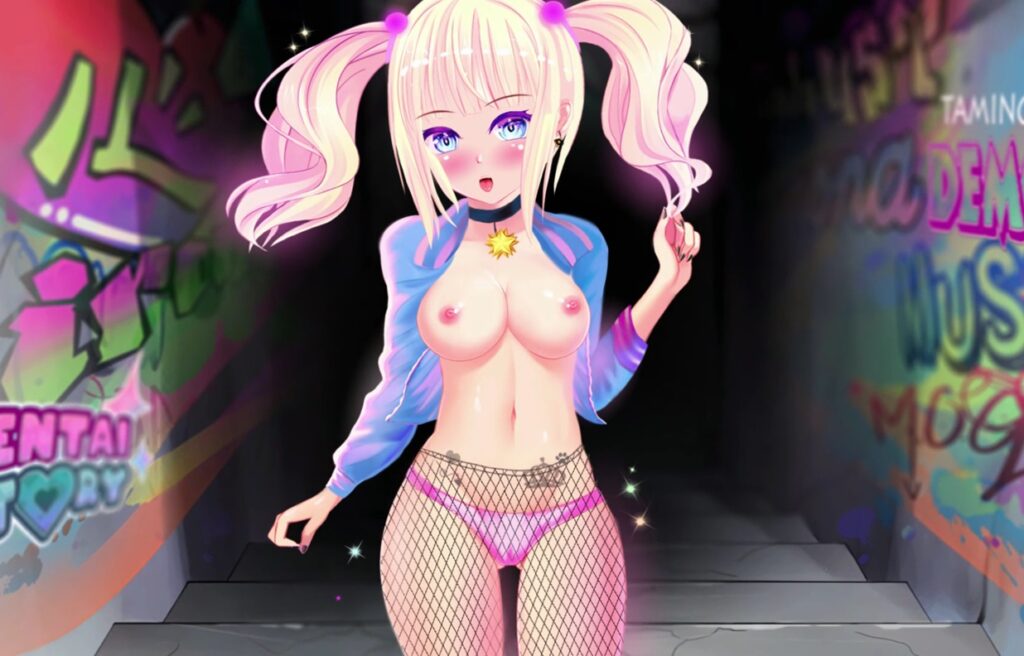 Written by Mistress Valentine, edited by Sexy and Otaku Apologist
Sweet Story Bad Girl, an adult puzzle game developed and published by Pen in Apple Studio. Released for Windows on April 9, 2021. Download on Nutaku for $1.60. Partial voice acting (moaning only). Uncensored genitals.
STORY
Sweet Story Bad Girl follows a cute punk girl who goes around town graffitiing the place. She runs into a cop who catches her in the act. She tries to apologize but Officer Dick has no fucks to give. He's only interested in what's underneath her clothes. He makes her strip for him in the alley, but that's not enough for this horndog. He takes her home and graffities her pussy!
The game has no text to read. Everything that happens can be summated through the CGs you unlock. The story is easy to understand and I found if fun to use my imagination to fill in the conversations that would have stemmed if this game had dialogue to read.
GAMEPLAY
Sweet Story Bad Girl is a puzzle game. There are nine stages. At the beginning, a board of tiles will flash on-screen. These tiles have different images such as bombs, handcuffs, police hats, hearts, stars, graffiti cans, paw prints and grenades. You clear a stage by matching two tiles together, repeating the process until the board is clear.
At the end of each stage, you unlock one CG that tells you more about the story. If you have trouble matching the tiles, you can cheat and press Control + F on the keyboard to instantly clear the level.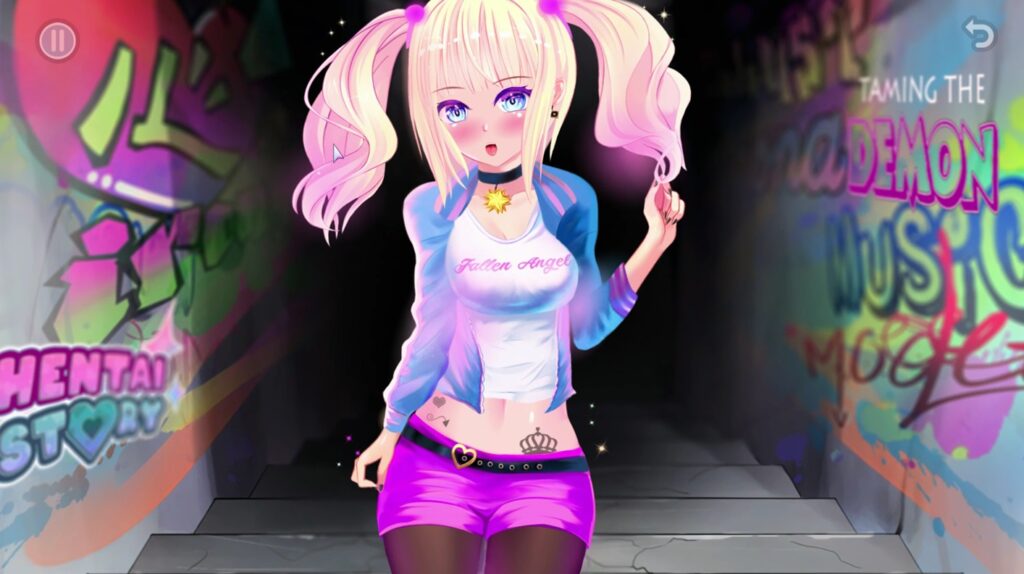 GRAPHICS
I liked the art in Sweet Story Bad Girl. Each CG you unlock progresses the story in a meaningful way. The titular Bad Girl is very cute. The sprite pops whenever you look at her and when she cries, you feel bad for her. Her breasts are an inconsistent size throughout the game. She has a variety of facial expressions. Her body is soft and plump and she is always blushing.
The 2.5D art gives her life. Her hair, breasts and arms move in various CGs.  Her butt sways when she breathes in and out. The background art compliments the characters by using the same 2.5D engine. If you look around, you'll notice curtains, teddy bears, and even the movements of Officer Dick.
Background art is usually out of focus. This allows more attention to be put on Bad Girl. The CGs are well-drawn and let us see her in all the best poses. The camera angles are nothing to write home about.
VOICE ACTING AND SOUND EFFECTS (SFX)
Sweet Story Bad Girl has no voice acting. The game does use the same generic grunt and moan voice pack as other Pen in Apple titles, but very rarely will you hear the Bad Girl make a sound. When she does, it is so soft that it's deafened out by the music.
When you clear a level, a cute bell will ring. You can hear tiles being flipped up and down throughout the game. Sometimes the Bad Girl will 'hmmm' at you when you clear a level. The game has almost no other sound effects.
MUSIC
Sweet Story Bad Girl has a really unusual soundtrack consisting of a handful of songs that play at random intervals. The songs fit no particular genre or situation. Music feels inconsequential to gameplay. Songs have a slow to medium paced beat and use original and synthetic instruments.
The musical selection did poke my interest as I tried to work out what kind of music I was listening to. You will hear the xylophone, drums, electric guitar and keyboard in nearly all of the songs.
HENTAI
Of the nine CGs, five are sexual. Bad Girl is forced to remove her shirt in public. She covers up her breasts but Officer Dick has already seen all he needs to. He insists on taking her home. We get a nice clean CG of Bad Girl looking directly at Officer Dick's crotch. The look on her face tells us she doesn't want to go through with this but she knows she has no choice.
Officer Dick rips her stockings and plays with her ass much to her embarrassment. Bad Girl is slowly starting to enjoy having her butt played with but still pulls a face when Officer Dick begins spanking her like the street slut she aspires to be. He whips out his dick and rams her pussy doggystyle. Justice is served!
CONCLUDING WORDS
Sweet Story Bad Girl is one of the least interesting titles in Pen in Apple's catalogue. It feels very paint by the numbers. The only thing it has going for is the cute blonde anime girl they plastered into the image material featured in lewd situations. Somehow despite being a supposed "bad girl", she's got an inexperienced pussy, which may appeal to some fetishists. Download Sweet Story Bad Girl.
Graphics

Gameplay

Story

Music

SFX

Hentai