Office Hentai Anime Review: Kono Kaisha Nanika Okashii!
Hentai Reviews

>

Reviews

>

Office Hentai Anime Review: Kono Kaisha Nanika Okashii!
Written by Mistress Valentine, edited by Sexy and Otaku Apologist
Kono Kaisha Nanika Okashii (eng. There's Something Wrong With This Company), a hentai anime made by BOMB! CUTE! BOMB! Released September 17, 2021. Runtime 16 minutes. Full Japanese voice acting. Censored genitals.
STORY
Some shady company has recently hired Ayaka, Shion, Chieko and Nina to be part of the workforce, but these girls are constantly sexually harassed by the male employees. Poor Ayala is tricked into picking a fake eraser, just so her colleagues can see her ass riding up.
Things get worse when the female uniforms come in. They are too small and show off the girls' bodies in all the best ways. The girls complain but they give in. Vagueness of female consent is played to the maximum here.
The rest of the episode deals with each girl being sexually harassed in some lewd, but funny manner. Chieko is asked to change a light bulb and gets her butt eaten out while she's on the ladder, Ayaka is made to watch a porno with her manager while he jerks off. He ends up cumming in her mouth. Nina watches as Shion is gangbanged in the elevator and reduced to a mindless slut.
Unlimited hentai streaming at Hentaipros for only $1 / day! Start your trial!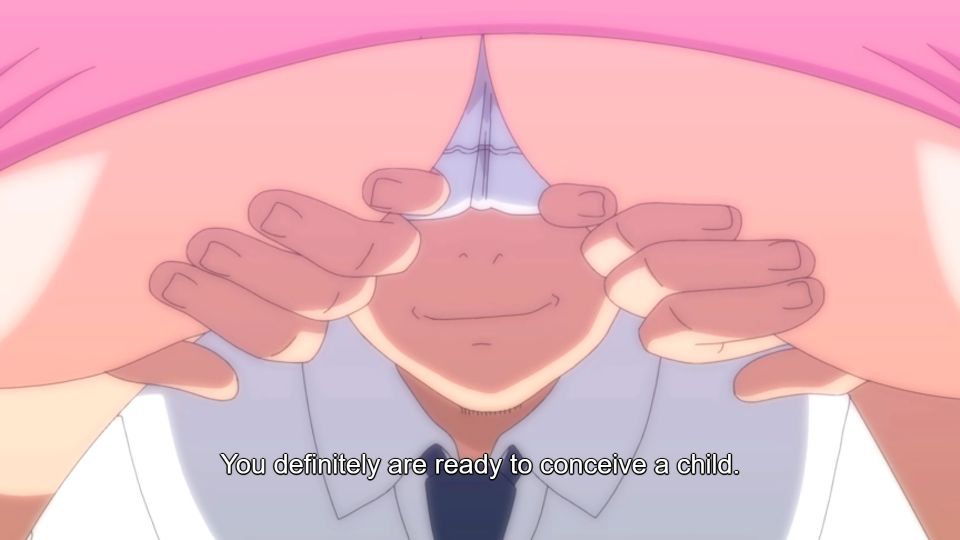 ANIMATION
The animation is really great. The episode knows it's a hentai and spares no expense getting you hard. Breast sizes are exaggerated constantly. One moment they'll be DD and the next they'll be Double-Fs, for our viewing pleasure!
The coloring is sharp with well-lit rooms and light shadows. The characters have very different designs, so there's a good chance this episode will have your type. This episode has you covered. The designs of the male characters are typical for a hentai. You see their dicks more than their faces.
The backdrops aren't very impressive but this is thankfully overshadowed by our four heroines being put through the sexual wringer by their superiors. The camera work is gorgeous. We are treated to every lewd angle imaginable.
VOICE ACTING AND SOUND EFFECTS (SFX)
The voice acting is really impressive. Even though all the girls have the same naive, pure and innocent persona, the actresses do a great job making them sound different. They are all experts in moaning as they make these virgin characters sound incredibly slutty. The male voices do a great job as well portraying the horny salary men, but it often sounds like one actor trying hard to sound like multiple characters.
The episode doesn't have a large library of noises. Throughout the episode you'll hear footsteps, glass breaking, electric lights, fabric rustling and several different squelching
MUSIC
The episode tricks you into believing you're watching a fun rom-com with cheerful and upbeat music at the beginning of the story. It quickly switches gears and devolves into a cacophony of dark and eerie songs that make you feel unnerved.
The episode places music expertly. The soundtrack is decent with several songs that all sound unique but still keep the same morbid and uncomfortable atmosphere that plays so heavily into the story. The episode uses original instruments like the piano to create a strangely fitting soundtrack that is perfectly juxtaposed against the bright visuals of the story.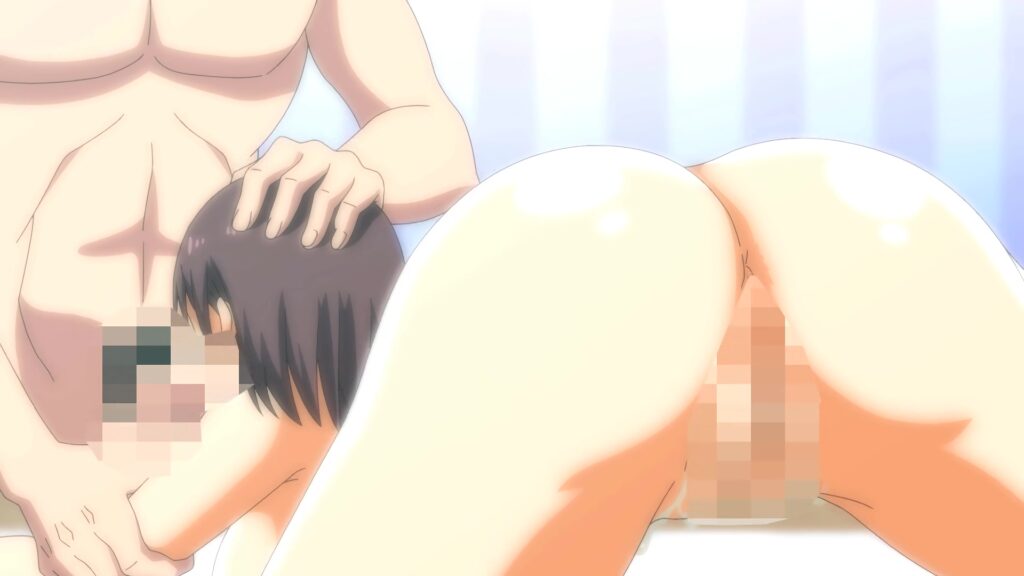 HENTAI
The sex is wholesome in a sexual harassment sort of way. Each of the main girls are incredibly attractive and innocent. That helps make their scenes feel lewder. If you're not a fan of the Fat Ugly Bastard trope, you'll be turned off watching them eat out young pussies and shoving cocks in every girl's mouth.
The highlight scene for me was the blowjob from Ayaka whilst watching the porno. The woman in the film is drop dead gorgeous, but seeing the guy run out of tissues and decide to use Ayaka's mouth to dump his load was funny as hell. Her surprise reaction when he shoves his pecker inside her mouth is priceless.
We get to see Shion be taken by a group of horny office workers. They fuck her every which way and the camera shows off her humiliation very well. All the best angles involve showing a dick thrusting in and out of her hole. Her O-face makes you wanna treat her like a personal cum dumpster. She deserves it!
CONCLUDING WORDS
I found the workplace sexual hijinks very hit and miss. Some of it is bland, like when men look up Chieko's skirt, but other parts, like watching porn with your manager and then blowing his dick or being fucked by the entire office staff, I thoroughly enjoyed. The sex is vanilla, but enjoyable for a good fapping session. I can recommend this to male and female audiences alike.
You can find this anime on many shady streaming sites, including Muchohentai.com.
Story

Hentai

Animation

Music

SFX