Sailor Moon Hentai Parody Visual Novel Gets Fan Translation
Hentai Reviews

>

News

>

Sailor Moon Hentai Parody Visual Novel Gets Fan Translation
Written by Flamecaster, edited by Otaku Apologist
Dekiru Translations has released a brand new fan translation patch for Aheahe Moon R – Return of the Married Sailor Sluts.
Originally released in 2014 in Japan, Aheahe Moon R – Return of the Married Sailor Sluts is the enhanced edition of a Sailor Moon parody nukige visual novel by Team-Tanabe and Orcsoft Team Goblin.
The Sailor Scouts have all grown up into middle-aged women, yet for various reasons are extremely sexually unsatisfied. They hunger for cock, and there is no-one to satisfy their cravings… until the game's male protagonist swoops in to save the day! Aheahe Moon R – Return of the Married Sailor Sluts is filled to the brim with goodness for those serial masturbators who like watching older women engaging in depraved sex.
Fans of the Sailor Moon franchise are surely happy, that the creators did their best to recreate the personalities of the Sailor Soldiers.
Once upon a time, they were a crime-fighting magical heroines who protected the planet from harm. Now, Sailor M**n (aka Usagi Ts*kino) and friends are grown women, living normal lives .But these one-time saviors are far from happy. Usagi got married but her husband is estranged, away on distant business. Ami works tireless at her day job, and Rei is an unhappy housewife in a sexless marriage. Makoto's husband died young and she soon forgot what joy feels like. there's Minako, sales manager, who just broke up with her lover. That's right, all five Sailor soldiers are sadsack aging women, with nothing and no one special in their lives.
This game is a short but sizable fap bomb with a good number of scenes for the five heroines. The writing is pretty good, relatively speaking – the personality of each heroine is captured very well and the H-scenes vary significantly in tone depending on which girl is being focused on. Usagi has a netori angle since she's married, Rei has a BDSM focus, Minako is all about having fun. Tons of great sex with personable Sailor Babes and a high variety of fetishes explored. What's not to love?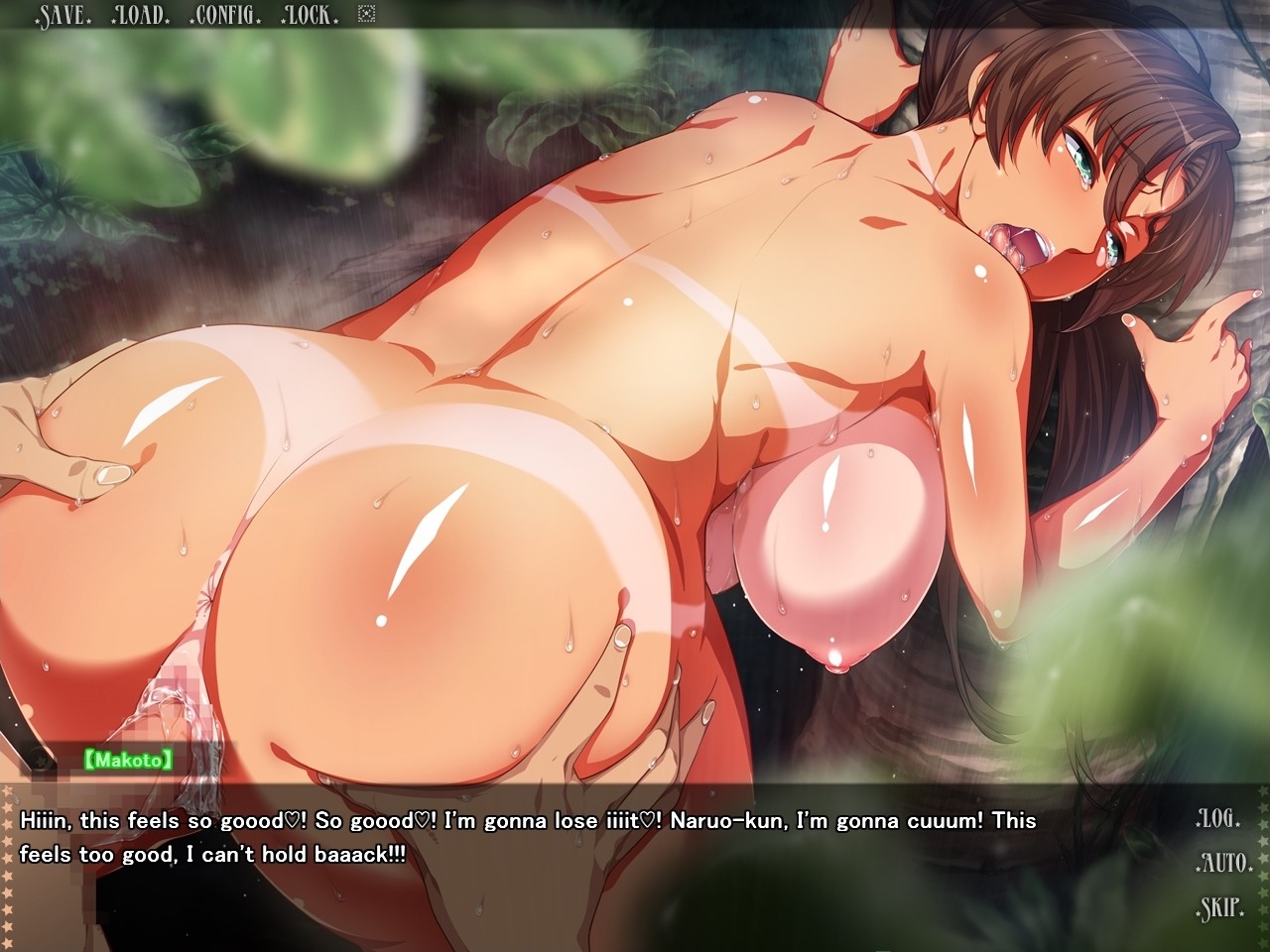 The enhanced version of the title marked with "R" adds a new after story to the initial 2011 release of the game. The title contains a copious amount of mosaiced sex scenes, full voice acting for the female cast. The original Japanese PC version Aheahe Moon R – Return of the Married Sailor Sluts can now be purchased on DLsite for an estimated price of $9.07.
Dekiru Translations fan translation patch can now also be downloaded on their official blog.