Hentai Game Review: Virus Z 2 – Zombie Apocalypse Platformer
Hentai Reviews

>

Reviews

>

Hentai Game Review: Virus Z 2 – Zombie Apocalypse Platformer
Written by John Cattle, edited by Flamecaster and Otaku Apologist
"Virus Z 2", developed SMAVERIC Studios. Download at Dlsite.com for $18.00.
As a fan of "Parasite in City", which was a forerunner to the "Virus Z" series, I got interested in this PC hentai platformer. It's full of action, gross monsters, and even animated sex. The art is anime style, genitals are pixelated.
STORY
An unknown virus is wrecking havoc in the city. It's mutating the infected into disgusting monsters that want to rape you. You play as a young, big-breasted woman named "Momo", your mission is to find "Professor Osumi". Momo believes that Osumi can cure the monstrous outbreak. However, after finding his house abandoned, she discovers some of his research papers that detail his work. Momo quickly sets out to find him, only to find the CDC overrun with even more rape-obsessed monsters.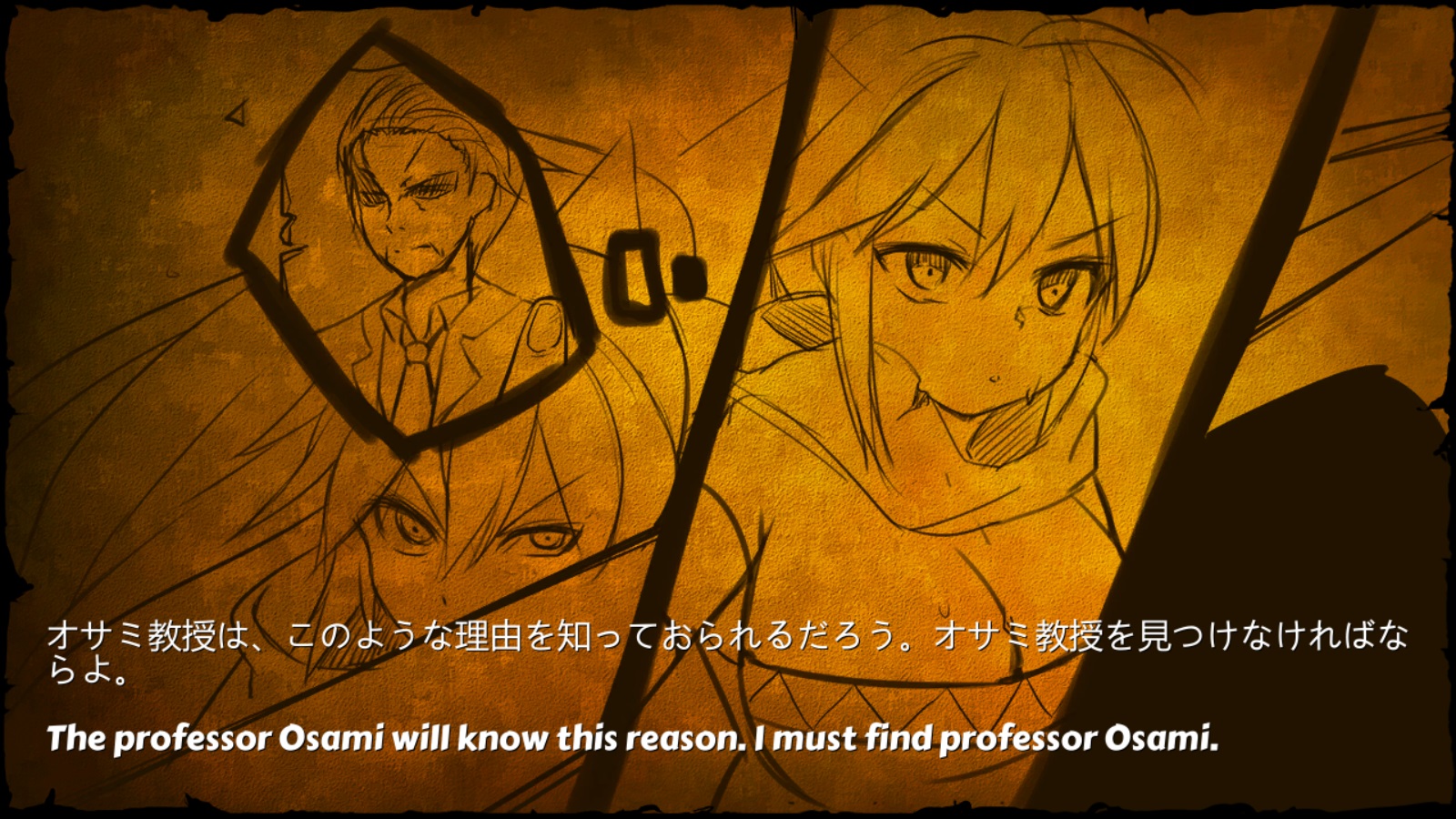 GAMEPLAY
Disappointed in the sticky controls of the first "Virus Z" game, I hoped SMAVERIC would improve on the sequel. I was not disappointed. The first "Virus Z" was good, but the inability to properly control your character made gameplay a pain. Especially the later, faster levels, were an annoyance. This time though, the main character moves with a new sense of agility and control over her body. Although the game can be difficult, the ability to jump over rolling boulders and move around your enemies is the biggest improvement over the first "Virus Z".
There are many familiar enemies such as zombies and UFO-like tentacle creatures, as well as newer monsters, like giant frogs and flies. There's a total of 8 different enemies. There are also boulders and rolling barrels of toxic waste to dodge.
The weapons and skills Momo uses to lay waste to these abominations include a simple sword attack that drains mana, and 3 different shuriken attacks. The basic "bronze shuriken" maxes out at 50 rounds and can be replenished by holding down the C key. The "gold and silver shuriken" deal more damage but must be purchased with points from the in-game store. There is also a bar that fills with skill points. When 200 points are accumulated, you can unleash an ultimate attack which deals massive damage to all enemies on the screen. The S button causes Momo to masturbate which restores mana.
One of the new additions to gameplay is a choice of three different pets. These little guys follow you without taking damage themselves, while dishing out a minor amount of damage themselves.
Between levels, Momo is able to spend her level points and the coins collected from killing enemies. She can buy health and mana potions, and improve her stats. Items and skills come in handy, as the game becomes a grind fest on higher levels.
MUSIC
The musical theme is pretty simple and deviates between 4 or 5 different background themes that change with certain stages and with the home screen. It seems satisfactory to me but others may find it too basic.
The musical theme is pretty simple and deviates between 4 or 5 different background themes that change with certain stages and with the home screen. It seems satifcatory to me but others may find it too basic. The background ambiance is definitely is definitely better than some 8-bit older games. It changes with each signifigant background change which is about every 3 levels or so. The relaxing introduction page/between level music is the same throughout the game, which is more basic than I'd like but relaxing nonetheless. For future instillation of the virus z series I'd like to have at least a different musical score for the intro, the shop/upgrade page, and the level select page.
GRAPHICS
The graphics are more fluent and higher resolution than the original "Virus Z". The game is very pleasing to look at. The frames per second are above average for a hentai platformer. The frame rate is above average for a hentai platformer, but not as good as other modern games of similar genre. For instance, the animation can look choppy during action scenes and sex scenes. However, the animations of Momo standing and breathing look much more fluid. While she breathes, her breasts heave nicely. Her jiggly parts got the most attention in all the animation scenes. To me, just watching her breasts flopping around is fap-worthy in itself.
Enemy animations are more basic than the main character's visuals. Sure, I don't really care about the mutants while I'm stroking my meat rod, but they could be better. The animation of the frogmen looked the best in my eye. The more humanoid characters seem kind of rigid, and flat, as they hobble towards Momo. The tentacles that sprout from the flying saucers are also notable: The animator seemingly added extra frames, giving the tentacles a loose, rubbery movement pattern.
The game has Japanese-style pixelation of genitalia.
VOICE ACTING AND SOUND EFFECTS (SFX)
The game has some voice acting, but no actual dialogue. There's basic sounds for sex, like sounds of moaning, and crying. The audio coming from the voice actress' mouth is enough for its purpose. Momo never gets out more than a paragraph of dialogue through the game. It would be nice to hear her talk more.
Sound effects are basic fodder. In sex scenes, you hear the expected sounds of an ass flapping while the pussy takes it deep, accompanied by squirting, and sloshing. The sex sounds are rather realistic.
As for combat sound effects, each type of shuriken emits a sound as its thrown. Momo's sword makes its own noise as its drawn from the scabbard. Each hit sounds the same whether its landed upon Momo or her enemies. The enemies are not voice-acted, though each lets out its own ambient noise as it approaches. The frogmen croak, the flies buzz, and the flying saucers emit a mechanical hum, and an explosion upon their destruction.
HENTAI
The naughty scenes in this game are also an improvement over the ones in the previous "Virus Z". They include 16 action scenes one can view at leisure after Momo has experienced them during the game, or after completing the game with an above average grade. There are also 12 animated sexual cut scenes, many of which include an optional internal view, that can be unlocked by completing the game, or by grabbing the totems that appear on certain levels.
CONCLUDING WORDS
If you like "Parasite in City", or the first "Virus Z", you'll be impressed with the improvements of this addition to the series. The controls are less sticky, the hentai is better and more varied. You can download Virus Z 2 at Dlsite.com.
Graphics

Gameplay

Story

Music

SFX

Hentai