Written by Flamecaster, edited by Otaku Apologist
"Quest Failed – Chapter One", developed by Frostworks. A visual novel adventure game about a wimpy hero fucking monster girls. Released on the 26th of October, 2016. Game length around 2 hours. Genitals uncensored. Available on Nutaku's store for $12.00. Available for PC Windows, Mac, and Linux platforms.
"Quest Failed" is a visual novel developed by Frostworks, a development studio currently consisting solely of the eponymous "Frost", a developer with experience in making visual novels. While Frost seems to be the only fellow behind Frostworks, the credits for "Quest Failed" go beyond the call of a single person, with art assets and voices handled by several individuals. I now have a list of people I can pin the blame on for anything that doesn't exceed my ever-expanding expectations. It should be noted that today's subject is an ongoing series of episodic releases, hence the title "Quest Failed: Chapter One".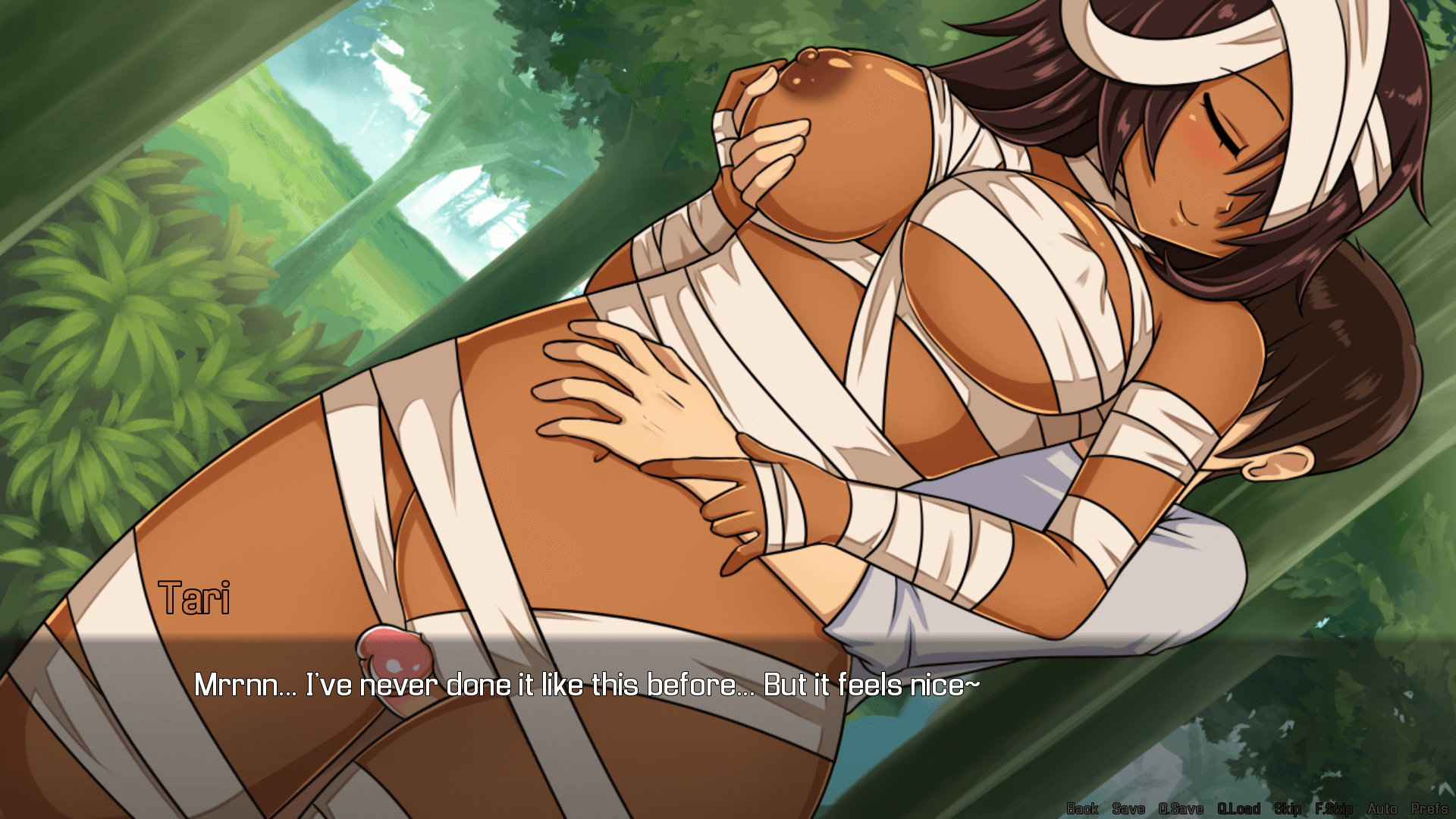 STORY
Matthew is the "hero" in "Quest Failed". He's more of an anti-hero, that starts off so innocent: after toiling years away for money, he's all set to take a newly-bought sword, an inherited shield, and the gear on his back to become a fully-realized adventurer. With his first quest assigned, he just has to complete it, report back to the guild, and he'll be a recognized adventurer.
Naturally, since we live in an era where laughing at people's misfortune passes for comedy, it would be no fun if Matt actually succeeded. Thus, Matt always finds his quest complicated by the mitts of a monster girl, which are treated as incredibly dangerous monsters by everybody in-universe except for Matt. Apparently, not one person in the world of Quest Failed ever thought about trying to make interspecies peace treaties with the monsters. Hell, nobody in-game has apparently never thought about putting their dick inside of one.
"Quest Failed" is a game that starts out on an upbeat note before nosediving into some grim territory. The game swings between moods in a schizophrenic back-and-forth manner. The adventure starts to feel like its own thing and less like a half-baked, extended series of punchlines towards the end. I feel like Frost got a better handle on the writing towards the end of development of chapter one, and had more resources to pay the artists.
GAMEPLAY
Mechanically, "Quest Failed" is a simple visual novel. You click the screen to advance the story. Occasionally, but very rarely, the game will give you the choice to choose between two dialogue options. While there aren't any multiple endings in "Quest Failed" (as far as I know), these options can affect which sex scenes you access on your run. It's not a significant enough inclusion in the game to make you think too hard, but it does offer an incentive to go through two parts of the game again for those few CGs you missed on your first playthrough.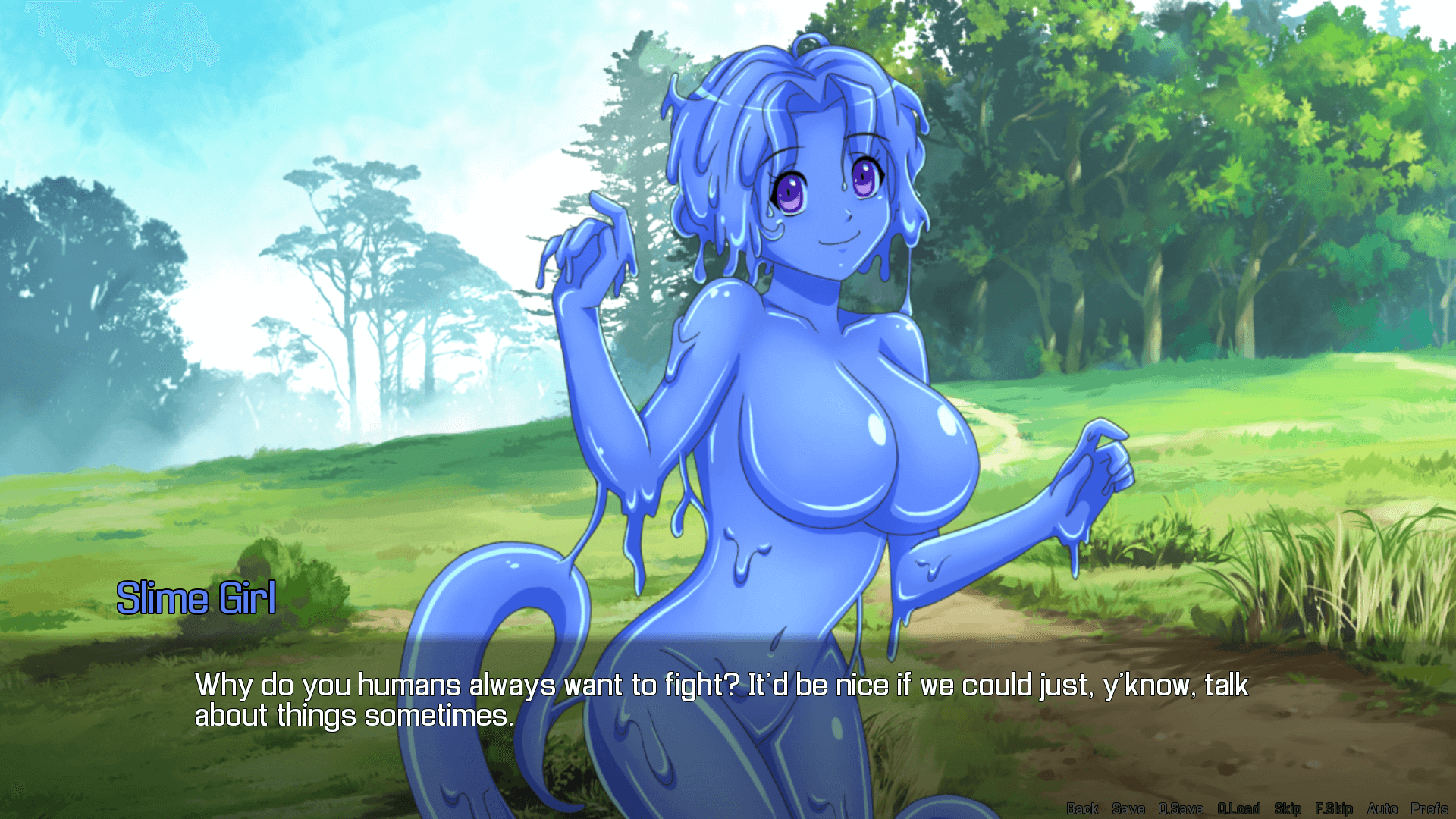 GRAPHICS
Artistically, "Quest Failed" is a little sterile for my tastes. The backgrounds are fine — save for when one town's backdrop is used for a totally different town. Character portraits are static and unchanging, save for facial expressions. Maybe it's just me, but both character portraits and sex CGs lack definition in some parts of the characters' bodies. Parts of Matthew that should resemble an ankle stretching away from your perspective look more like a lump of flesh chilling out. As a result, there are sequences where the general anatomy can look off. It's not a constant throughout the game, but it is something that could take you out of the mood. That, and the very rare art errors, like an arm clipping through the shaded part of a pair of pants. I imagine the art errors were included to match the equally rare typos that made their way into the game's script.
MUSIC
You will be hearing plenty of stock music. If your fetish is to be assaulted by painfully average musical compositions while stroking your genitals, "Quest Failed" has your deranged sexual kinks covered. There is absolutely nothing this type of music adds to the overall experience. During some segments, the music can easily start grating on your senses. Good thing the mute button isn't far or hard to see.
The developer, I guess didn't feel confident in their ability to direct musicians, opting for the stock royalty-free material instead.
VOICE ACTING AND SOUND EFFECTS (SFX)
When it comes to the audio of "Quest Failed", there isn't a whole lot to speak of. While I enjoyed the voices behind the monster girls, there's not a whole lot of sound. There are volume sliders for voices, music, and sound effects, as well as a few preferences you can adjust for skipping dialogue or letting it play automatically. There's also a "scene replay" feature, though that option only flicks the sex scene CGs in your face. No dialogue, no voices, no sounds. Not much of a scene replay if it doesn't actually replay the scene, honestly.
Special mention must be made of the voice actresses. Out of the entire bunch, Jilly and Lucille's voices, in particular, get a personal thumbs-up from me. While Jilly's energy and enthusiasm shine through in Mimi Hung's performance, Aria Lynn's performance as Lucille gets my pick for "performance of the year." I'm an absolute sucker for mature women, and they just so happen to play up the slow, seductive voice of Lucille during the sex scenes. The actresses are English-speakers, in case you didn't realize from the names they go by.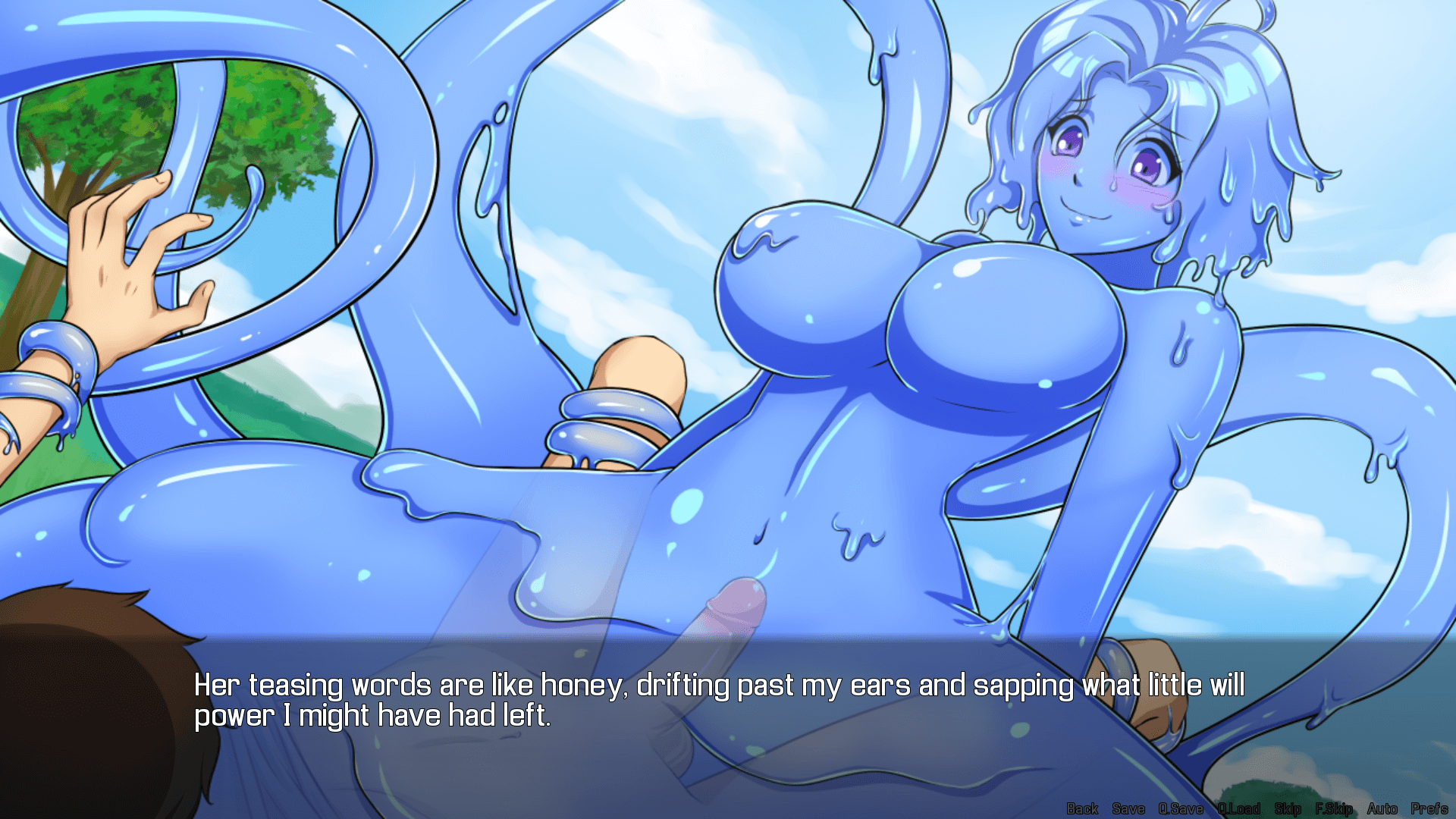 In contrast, Tari is a little on the lesser end of the quality spectrum due to Venus LeMay having to voice a verbal tick in every scene. It can take you out of the mood. It was a surprise to learn that Ruby and another mystery girl in the story share the same voice actress since the performances are so different. Humorously, Misty Moon's performance as Ruby is extremely over-acted, while the mystery girl's voice is cold, soft, and deliberately devoid of emotion. I might've enjoyed the Ruby scenes more if she dialed things up. On the whole, the audio erotica in "Quest Failed" is well done.
HENTAI
The sex scenes are where "Quest Failed" really takes off the glove. The leading ladies rock their distinguished voices with some smooth royalty-free music in the background. Unfortunately, and I didn't think I'd be saying this, the sex scenes kinda overstay their welcome. For much of the game, you're getting one CG with some variations, while the prose is going into heavier detail about what's happening. While there's still a variety of erotic acts going on (though there's an abundance of oral), just about every scene pushes Matt to his limits and won't end until he's climaxed at least three times. In fact, even the game points out how the monster girls are never satisfied, so maybe I'm the fool here for nitpicking about it.
Nevertheless, for the length that these scenes go on for, you'd think there would be more variety in the CGs to keep things fresh, like cross-sections or quick cutaway images to highlight juicier details, or some visual effects like a shaky camera. The last few CGs towards the end of the game do exactly that, using those techniques to add a touch more intrigue to the scene. One of the last CGs even has several different slides, which I'm sure was probably a pain to create for the developer, but the effort propelled the scene far above the quality of what was present earlier in the game.
CONCLUDING WORDS
Quest Failed is a good debut of an aspiring hentai game developer, but it's definitely rough around the edges. There's no excuse to use stock music in a commercial release. The English voice actresses are generally doing a good job, some of them excel at their work. The art is the quality you see.
Support this developer, and maybe one day we'll have more thriving hentai game creators besides Winged Cloud, and Lupiesoft. Download Quest Failed>