June 14th, 2018

–MangaGamer Releases Higurashi When They Cry Ch.6 Tsumihoroboshi!

Fan-favorite

 

Higurashi

: When They Cry – Ch 6 Tsumihoroboshi is now on sale!

In this chapter, Tsumihoroboshi, it's Rena's turn to go mad. As the chapter delves into Rena's perspective, we learn about Rena's past and what trouble she faced with her family. What really brought back to Hinamizawa? How did she manage to survive the curse before? Will she be able to survive it again? Perhaps most importantly of all… why is Keiichi responding differently than he usually would?
–
Higurashi When They Cry Hou
he 58th year of Shouwa, early summer
It's June, and the summer heat has arrived earlier than it does most years.
By day there are crickets, and by night there are cicadas.
We're in Hinamizawa, a small village in the countryside.
There are fewer than two thousand people here. But every year, there is an event.
This event is a mysterious death.
(The series has run from 1979 to 1983)
On a certain day in June, someone dies, and someone else goes missing.
The series of deaths is connected to the upheaval surrounding the dam construction project.
A murder case that was covered up is being reenacted.
Is it a conspiracy? A coincidence? Or perhaps a curse?
A different choice… reveals a new end.
A different path… unviels new truths.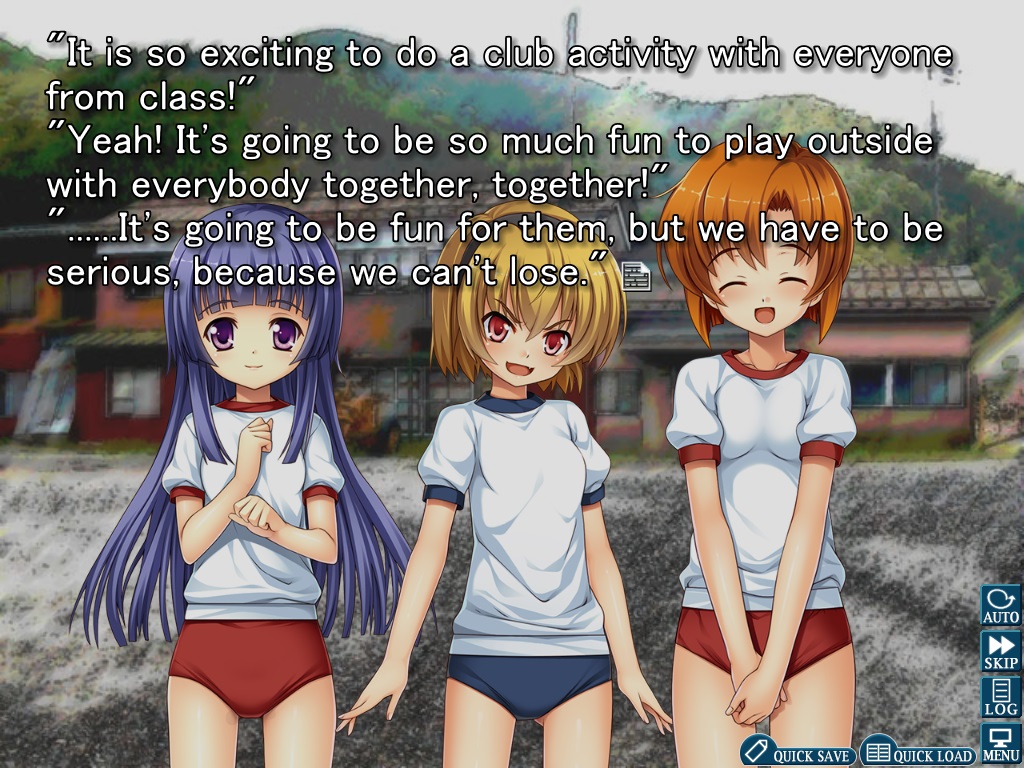 What once was thought to be certain, proves maleable, and patterns begin to emerge.
There is no way to avert this tragedy. There is no choice but to give up trying. 
For the days after the end.
–
Higurashi When They Cry Hou Ch. 6 – Tsumihoroboshi
Genre: Adventure
Price: $7.95
OS: Windows XP, Vista, 7, 8, Mac OSX, Linux
Text Language: English, Japanese
Age Rating: Teen
–
ABOUT MANGAGAMER.COM
MangaGamer.com is the world's first legal download site for English translated Visual Novels. Since its launch in July 2008, it has offered services where fans can download and enjoy popular Visual Novels such as minori's 
ef -a fairy tale of two 
and OVERDRIVE's 
Dengeki Stryker
 right from their home. Don't forget to visit us on 
Facebook
 and 
Twitter
!