Written by Flamecaster, edited by Otaku Apologist
Idea Factory's 3D RPG about fairy tale heroines, Mary Skelter: Nightmares, has released on Steam and GOG.
Mary Skelter: Nightmares was a PlayStation Vita exclusive dungeon crawler. Originally released in Japan back in 2016, and brought to the West in 2017. Two years since its initial release, the game has now become available on PC. The title offers first-person dungeoneering through twisted locations inside an upsetting prison, with the company of cute girls inspired by Grimms' Fairy Tales and horror tropes.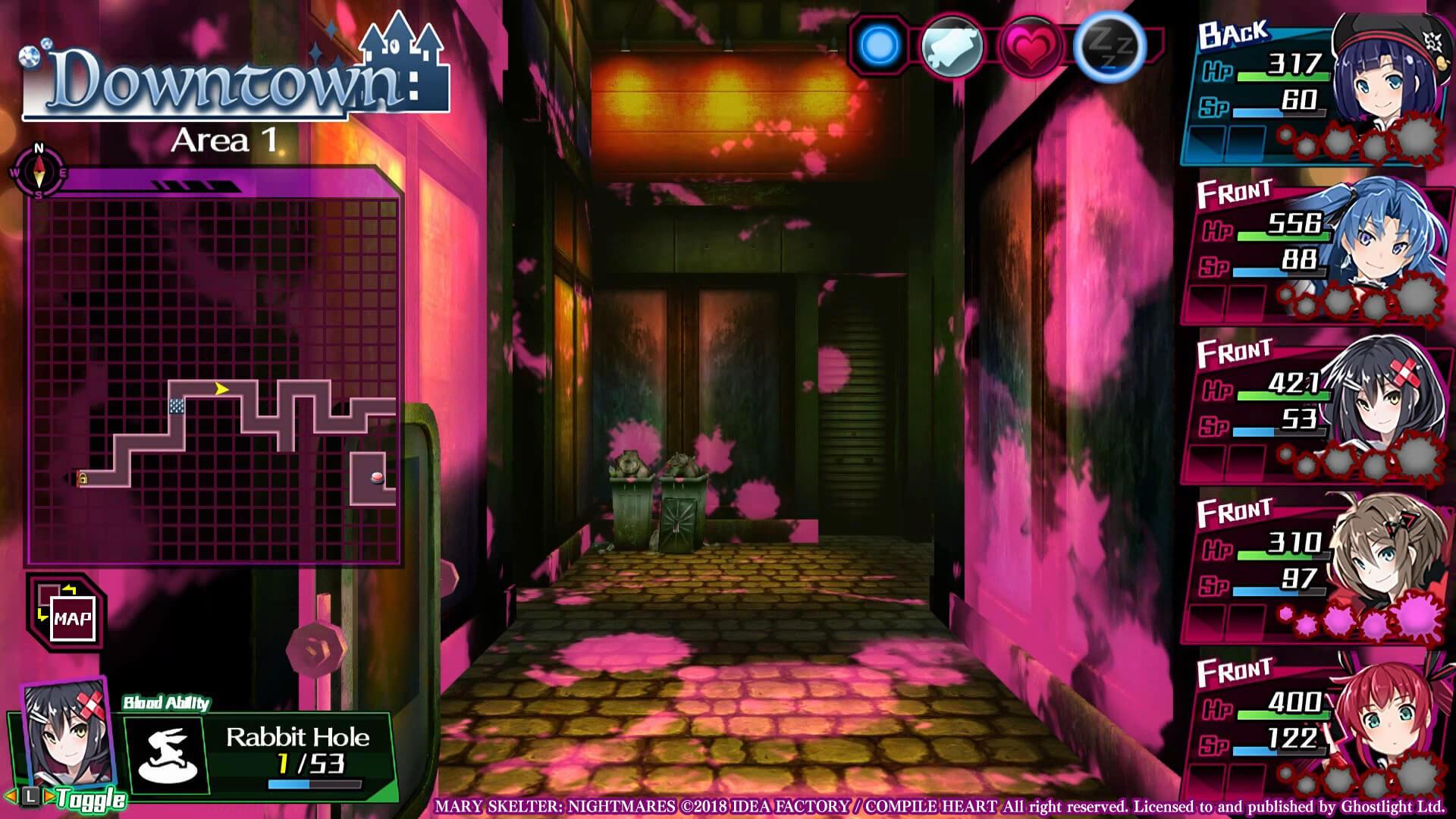 About
The "Jail" suddenly appeared a number of years ago, sinking the city deep into the ground. There, this impenetrable living prison 666 meters beneath the surface, held power over eerie creatures called "Marchens." Within the prison was a boy named Jack – living a life of suffering, tortured day in and day out, in a world where all dreams, hopes, peace, and humanity had been lost for as long as the people could remember. Then one day, amidst the darkness that prevailed, a girl who called herself a member of the Blood Team appeared before Jack, holding giant scissors dripping in blood! This marked the beginning of fate – of Jack's and the Blood Maidens' escape from the Jail…
Jack and the Blood Team will face countless perils in regaining all that has been lost, to finally escape once and for all!
Key Features
Customize your characters with 20+ jobs, each with their own unique skillset and stats!
Challenging Nightmares chase you through the dungeons – use special abilities to lay traps and gain advantage before battle! Some say there are giant Nightmares so large they span multiple floors…
Fill your blood meter to transform and deal more damage in the powerful Massacre mode, or reduce it to heal the party and receive stat boosts!
Explore the twists and turns of the Jail and satisfy its bloody curdling desires to earn helpful Jail Bonuses in your quest to escape!
Improvements including Cloud Saving, Steam Trading Cards, Steam Achievements, control rebinding and the option of using mouse & keyboard or gamepad controls, among others.
Buy "Mary Skelter: Nightmares" on Steam and GOG for $14.99. 40% discount on both store platforms. Once the promotion ends, the game's price will rise to $24.99. For broke kids without that kinda money, below is a banner for a free A+ game to sedate your nerves while ghetto mommy in the other room is threatening daddy with divorce. Slap that bitch.