Sekai Project Lays Off Marketing Department
Hentai Reviews

>

News

>

Sekai Project Lays Off Marketing Department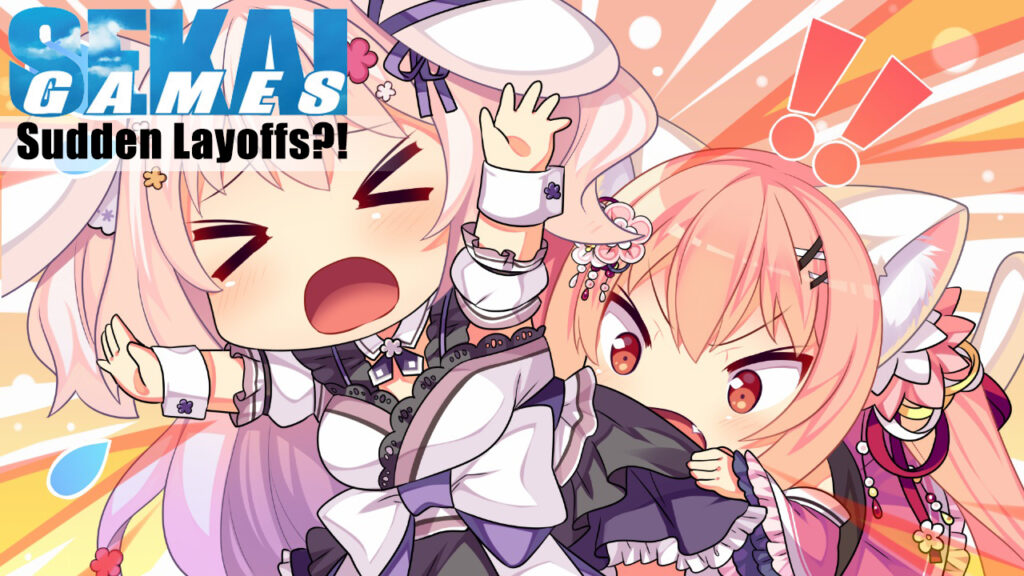 Article stolen from Dualshockers.com
Written by Giuseppe Nelva on August 13, 2018
Reports indicate that visual novel publisher Sekai Project suffered extensive layoffs at its Los Angeles Studio, but current projects haven't been canceled.
According to the tweets, the whole Los Angeles office was suddenly let go today. There is currently no information on whether the same happened to remote employees.
Further comments shared on the Visual Novel.info discord mentioned that the layoffs were suddenly communicated during a staff meeting, and no specific reason was provided to the employees affected.
More information provided by Sekai Project's Audi Sorlie on Resetera mentions that there is still staff working at the publisher, and no project has been canceled for the moment. He is still at work on the recently-announced Sekai Games console label and on Tokyo Chronos.
Recently Sekai Project made quite a few announcements at Anime Expo.
We reached out to Sekai Project for a clarification on the situation and on the future of the publisher. We'll keep you posted if we hear something relevant.
As always, our thoughts are with those affected by the layoffs and with their families.
Sekai Project released a couple of official statements promising that the publisher will continue its operations, and providing updates on its current projects.
"As some of you may or may not already know, we at Sekai Project had to make the difficult and unfortunate decision to layoff some of our staff at the company. Due to the necessity of restructuring the company to better take on the changes in the market, these layoffs were an unfortunate consequence. This was not a decision that came easily and we sincerely thank them for their commitment and time with us.

So how does this affect the status of TOKYO CHRONOS? Essentially, there will be nothing that will affect this campaign. The majority of the funds raised in the campaign is going to the developer who is unaffected by the restructuring that's taking place at Sekai Project. Also, none of the staff that were let go are involved with the development, localization, or production of this project. Fulfillment is also being handled by Tokyo Otaku Mode which also will be unaffected by anything that has occurred. Please rest assured that we will see this project to the end and are committed to working with MyDearest, Tokyo Otaku Mode and Limited Run Games to bring you this fantastic game.

At the same time, we are also committed to instituting the proper reforms to Sekai Project so that we can continue to bring exciting projects like TOKYO CHRONOS to the masses. We're grateful for all the support we've received from our backers and we'd like to assure everyone that Sekai Project will bounce back better than before."