Written by Otaku Apologist
After many weeks of searching for a suitable artist, we hired an amazing illustrator who can deliver the exact style we want for our trainer game. His name is JiangShi., and he's an American artist of growing popularity. View his Hentai Foundry profile.
Getting this project up and running has been a momentous undertaking. We still have lots of positions to fill, and many design choices to make. As development kicks off, you'll be able to enjoy the art, music, downloadable demos, freely available on my websites.
Read Princess Trainer: Jasmine Development Update #1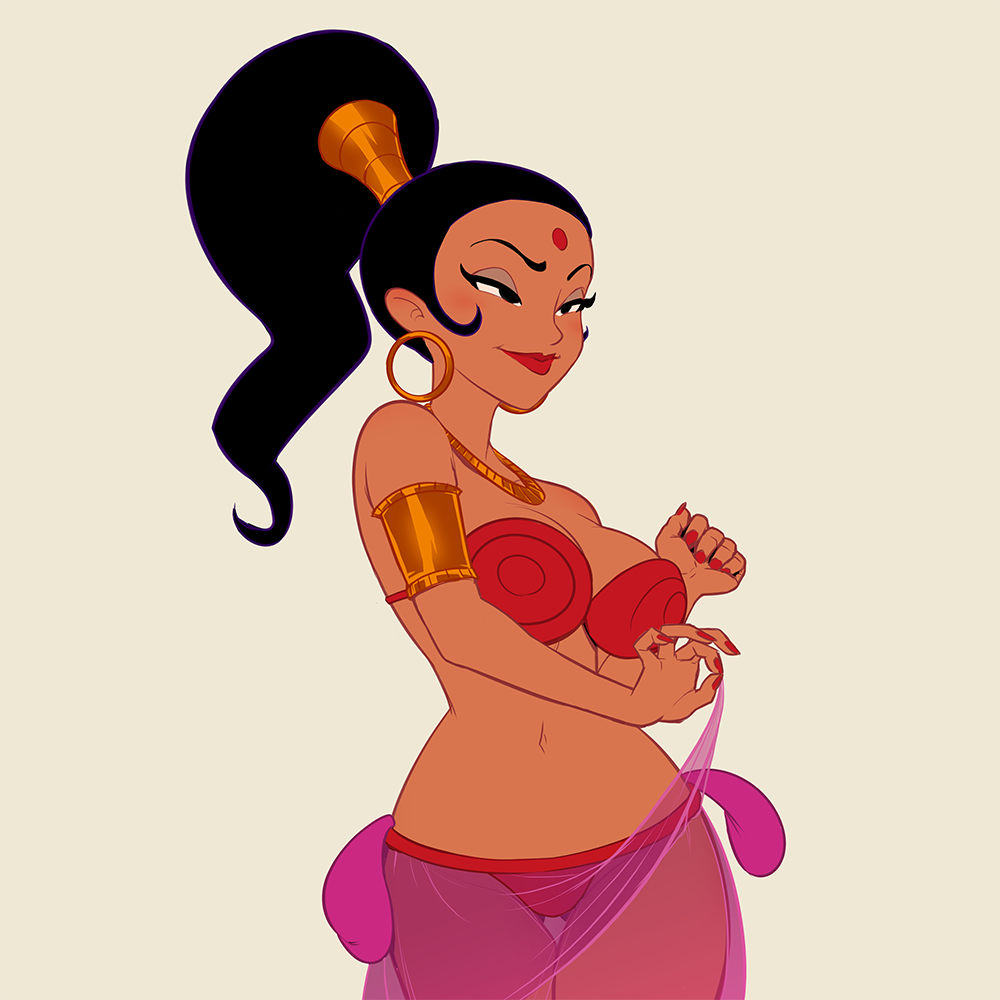 I'm providing the initial budget for this project, most of which will be spent on the visuals. If you guys want development to continue beyond the point where the cash has run out, take the time to sign up for the Studio Danza Patreon. The operation is an independent branch of Hentaireviews, with Kia Azad as the project leader and head game designer.
Support the project at the Studio Danza Patreon.
Princess Trainer: Jasmine is a point-and-click dating sim. You turn Disney princess Jasmine from the Aladdin movies into your personal cock sleeve. We're making this game on Patreon donations and the revenue from game and sextoy sales. Support the project on Patreon, or our webstore. The project leader is Kia Azad.